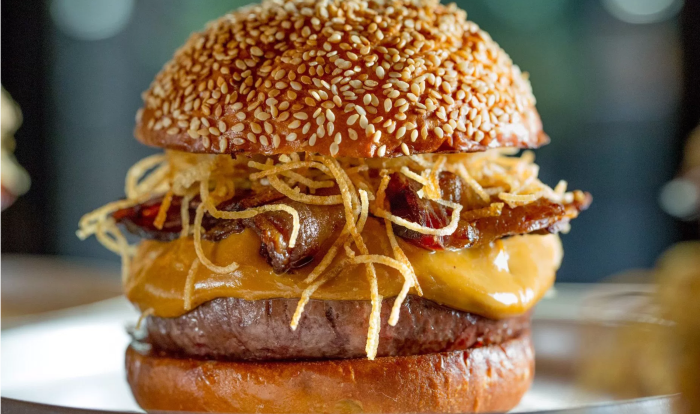 No single food item has been discussed more in-depth this year than the hamburger. Year after year, food writers, nutritionists and "trend forecasters" fiercely debate the next hot culinary ingredient that's sure to cure our ailments and provide previously unearthed health benefits. And yet, as fall approaches, it's the old standby — the American classic that's been around seemingly forever — that continues to headline food websites and find itself on more restaurant menus than ever. Cayenne and turmeric, be damned.
In no major dining market is the evolution of the burger more apparent than New York City. We've argued that the once-ordinary hamburger has officially been crowned as the barometer of a restaurant's quality level. Be it a classic pub, sparkling bistro or upscale dining room, more and more new restaurants are offering some form of the beloved burger. Take, for example, Gramercy Tavern — one of the city's most storied and well-regarded establishments. Diners are just as likely these days to enjoy a burger at the bar as they are to order from an elaborate tasting menu complete with wine pairings.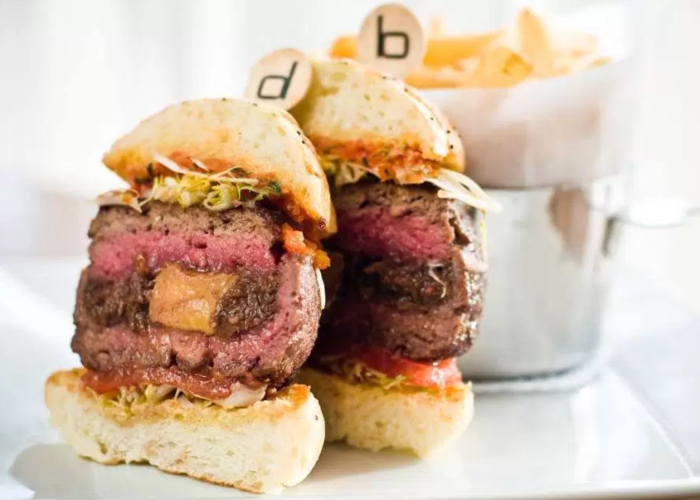 In order to fully understand how the burger has transformed itself from kids' menu staple to gourmet food item, it's worth briefly outlining the history of iconic ground-beef patties in New York City. Just over 15 years ago, Daniel Boulud debuted the "DB Burger" at Bistro Moderne, arguably becoming the first chef to introduce the concept of a "chef's burger," namely, a beef patty composed of prime cuts and loaded or topped with one or more luxe components. In his case, it was — and still is — foie gras and black truffles. Other well-known examples of such burgers are found today at Minetta Tavern, Peter Luger's and The Spotted Pig.
But here's where the conversation diverges. The fact is that the line between "chef's burger" and mere chunk of ground beef is more blurred than ever. Just about every new American restaurant in the Big Apple features some sort of burger on its menu, often touting a "signature house-blend." These selections frequently top $20 in price, calling into question the once-simple distinction between "chef's burger" and otherwise. Add cheese, tack on a side of fries (shockingly, not even included in many of these offerings), factor in tax and tip, and we're led to believe that the cost of a standard cheeseburger — sans foie gras and other pricey toppings — in New York City at a sit-down restaurant can easily reach over $30. Could this development signal the beginning of the end for the burger as a popular, low-cost food item? Let's take a look at some other telling signs in the city's restaurant landscape.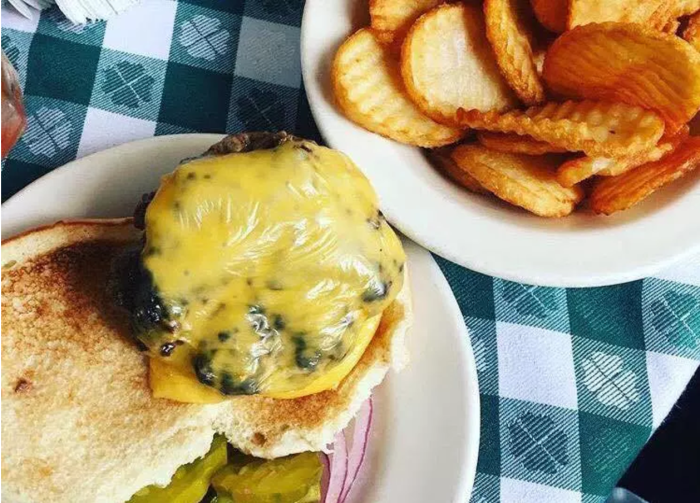 It's no secret that the concept of "fast casual" is thriving. More than ever, diners crave affordable, nutritious food, delivered with maximum efficiency and at a high level of quality. Chipotle can arguably be credited as a founder of this movement, but the trend today stretches much further. Take a look at the nearest salad spot or assembly line-style venue at peak lunch hours during the week. Chances are that lines are forming out the door and spilling down the block. Is it possible that the burger is a prime example of the antithesis of today's dining trends? While successful fast-casual chains are marketing the benefits of new ingredients, churning them out at quicker speeds and more reasonably priced than ever, the burger is headed in the opposite direction: It's a known commodity, once associated with being inexpensive, and is now creeping up in both types of preparation and price. Taking this observation a step further, one might remark that middle-end dining is disappearing altogether. Fast food will always be there and fine dining is holding steady. But when was the last time you stepped out with friends for dinner in the city and managed to keep the tab at around or below $20 each? Even your neighborhood burger joint is now charging more than that for a full-service meal.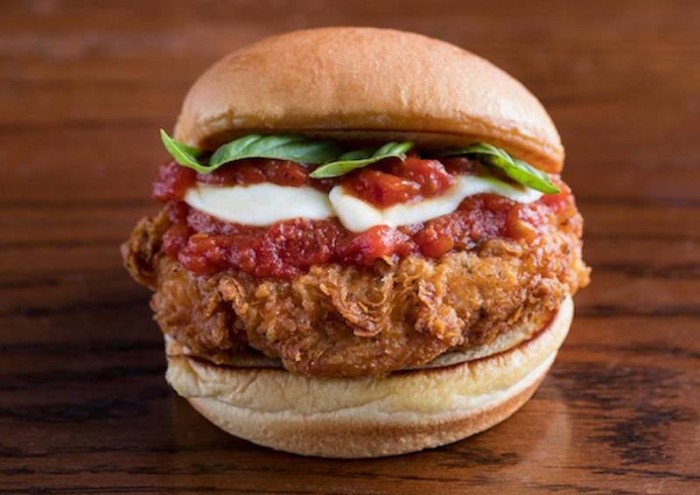 It appears that well-regarded restaurateurs are aware of the burger's precarious future. Danny Meyer — unofficial king of the grab 'n go burger — recently opened a fast-casual pizzeria, Martina, that is destined to soon become a national chain. His burger-focused Shake Shack is spending an increasingly significant amount of time toying with and advertising limited-edition specials, like hot-chicken sandwiches. Former Del Posto chef Mark Ladner is opening Pasta Flyer this fall, promising variously shaped and sauced pastas for between $6 and $8. Who said that carb-loaded meals were dead? The fast-casual world is undoubtedly gravitating away from the burger. Meanwhile, meat maestro April Bloomfield recently announced that she won't be creating burgers at any of her future endeavors (fresh off the permanent closure of her "casual burger spot" Salvation Burger in Midtown), while ex-Minetta Tavern chefs Lee Hanson and Riad Nasr have spoken about the importance of focusing on other dishes at their upcoming city restaurant, Frenchette.
And thus lies the uncertain status of the burger. It's never been pricier at a time when we value the affordable. It's never been more complex at a time when we value the simple. It's also never been more commonly found at restaurants around the city. Yet, it's also a time when we value the novel and trendsetting. There's still nothing more American than an iconic grilled cheeseburger, but an item's historical reputation can only carry it so far.