Food Republic has a giant section devoted entirely to the wondrous, versatile world of tofu. Peruse a diverse selection of recipes, techniques, anecdotes and pro tips that will take your tofu game from "pretty good" to "how did you do that!?" Learn how to make it at home (it's not that hard, we promise), and discover a whole world of tofu beyond that one thing you always order from the Chinese place.
Here are a few of our recent favorite tofu tales:
My mother says the most addictive kind of food not only tastes good but also makes your body feel good. This is one of those dishes. When we did the photo shoot for this cookbook, it was quickly gobbled up as soon as the photographs were taken. In Vietnam, tofu isn't viewed as simply a meat replacement for vegetarians. Instead, it's prized as a highly versatile, healthy and inexpensive protein that absorbs and then shines with the flavors of other ingredients. Tofu is frequently included in dishes with meat because it adds another layer of texture — incredibly important to the Vietnamese plate. Trumpet mushrooms are known for their umami flavor, and, combined with the onion roux, they give the sauce buttery texture and add a healthy, earthy richness to the normally plain tofu.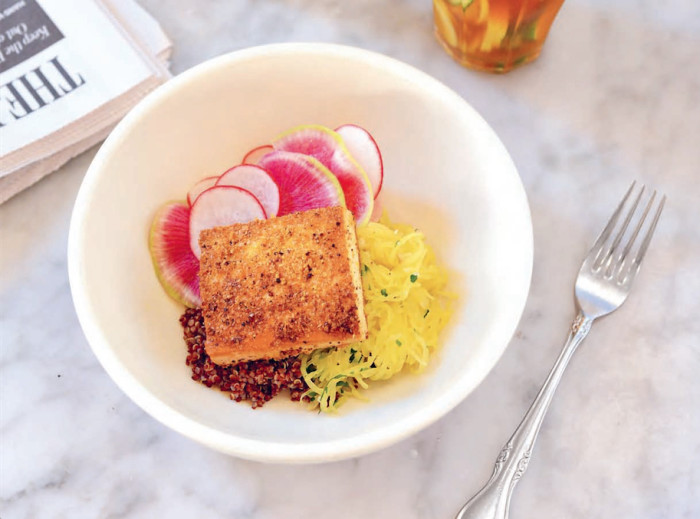 This is an excellent recipe for vegetarians and carnivores alike. The mustard seed crust provides a crunchy texture to the outside of the soft tofu and the spaghetti squash offers a starchy base to this dish.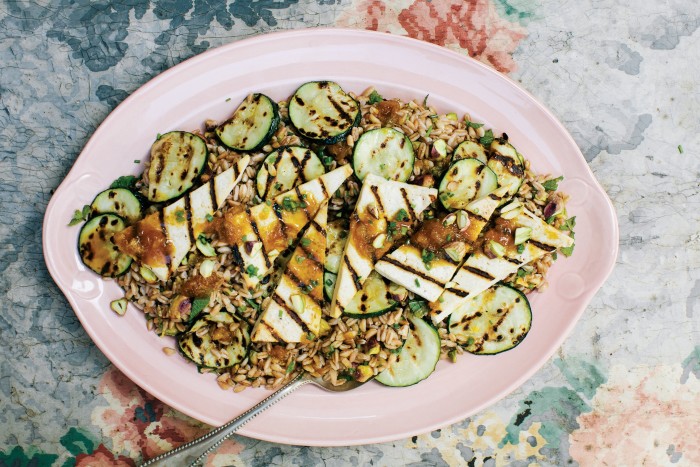 Before you turn your nose up at tofu, I want to promise that firm, grilled tofu, drizzled with a soy saucey–gingery-orangey sauce is far from the dreaded world of mushy and bland. In fact, this dish reminds me of the classic Chinese orange chicken that we are all guilty of once ordering.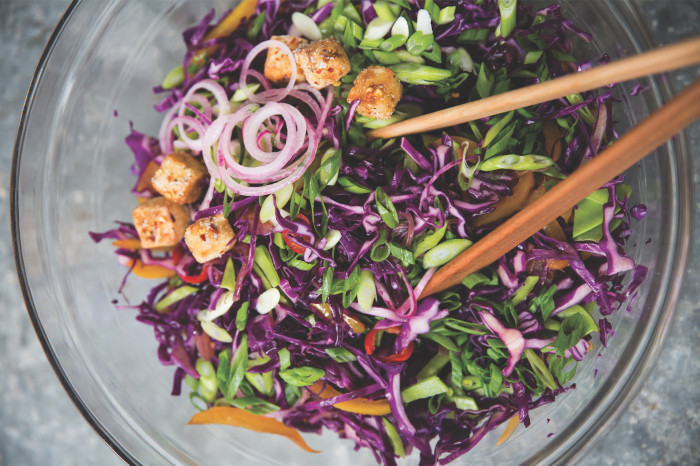 When I decided to revisit the peppered tofu crisps from my book This Can't Be Tofu! I was surprised at how unnecessarily complicated they seemed. I decided do them far more simply, only using the Japanese spice mixture, togarashi, instead of pepper. People standing around the kitchen kept eating them, proving to me that, as promised, they can do service as a snack or an appetizer.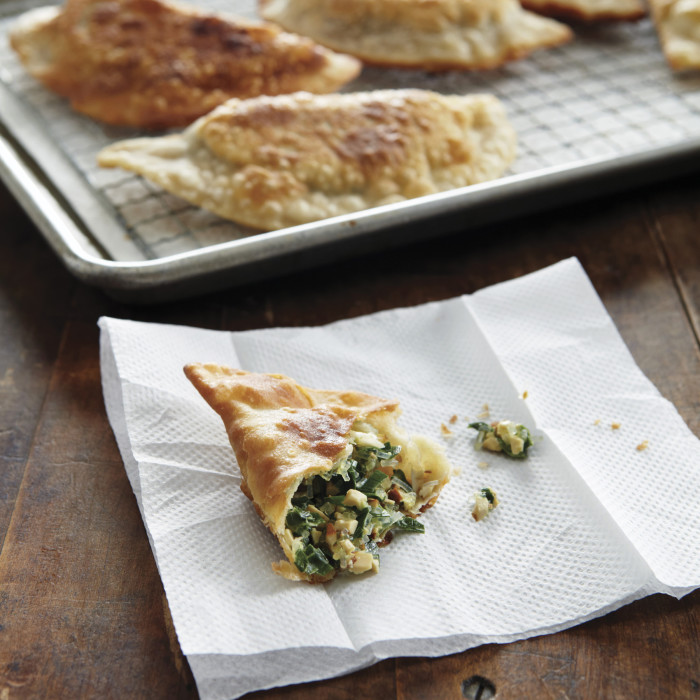 These chewy-crisp pockets of goodness are fun to make and even better to eat. They are a popular Chinese snack filled with the slight garlicky bite of Chinese chives and the savory depth of seasoned pressed tofu. Clear cellophane noodles add body and egg binds the ingredients together. Some cooks add dried shrimp, but I prefer to avoid muddling the flavors.