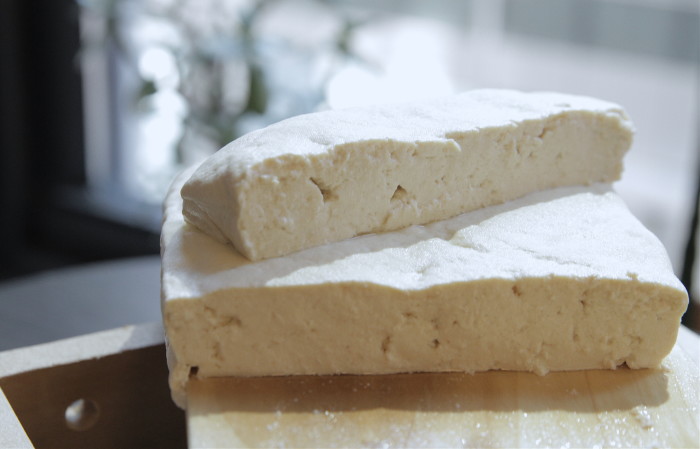 Minh Tsai is the founder and CEO of Hodo Soy Beanery, someone who spends a majority of his time crafting the highest-quality, best-tasting, freshest soy milk, tofu and yuba (tofu skins) possible. In addition to selling his products — which include prepackaged goods such as five-spice tofu nuggets and spicy yuba noodles — nationwide at stores like Whole Foods and Costco, Tsai provides his fresh-made tofu to some of the country's top restaurants. Just have a seat at Coi, Benu or State Bird Provisions in San Francisco (Hodo Soy is based in the Bay Area), where several menu items contain ingredients from his company. His tofu has made it all the way across the coast, where it's currently used at upscale dining establishments such as Daniel, Contra, Dovetail and Nix in New York City. Tsai is also responsible for the tofu at nationwide locations of Chipotle. It's safe to say that the man is a tofu master.
When he's not busy shipping his products to stores and restaurants around the U.S., Tsai enjoys educating others on the art of tofu-making, as well as its health benefits and importance in cooking. He stopped by Food Republic HQ in Manhattan to shoot a Facebook Live video (below) and give us a basic lesson on tofu-making. It turns out that it's extraordinarily simple to create the protein-laden snack with just a few common ingredients. "Come grab some tofu, y'all!" isn't the most conventional way to get the office hurrying at once to try something, but no one disputed that it was the freshest he or she had ever sampled. Here's how to replicate Tsai's easy recipe at home.
Homemade Fresh Tofu Recipe
Servings: 1 pound firm tofu
Ingredients
¼ gallon fresh soy milk (ideally with no additives other than water and around 10 "brix"*)
½ tablespoon calcium sulfate (or other coagulant, such as nigari)
1 tablespoon water
* Most widely available at Asian supermarkets
Directions: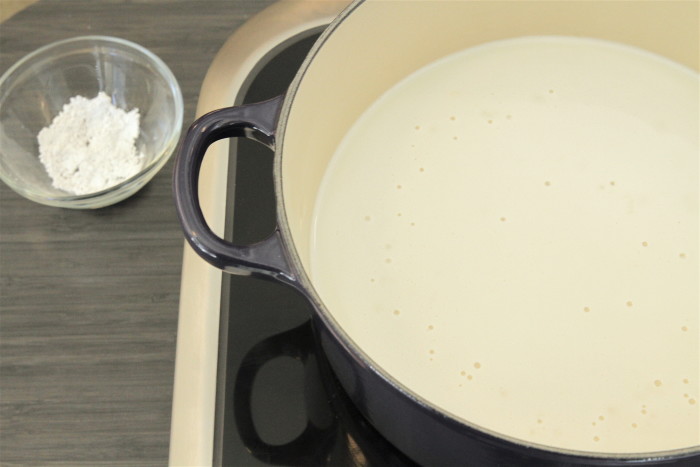 1. Heat the soy milk to 165°F.
2. Mix the calcium sulfate and water.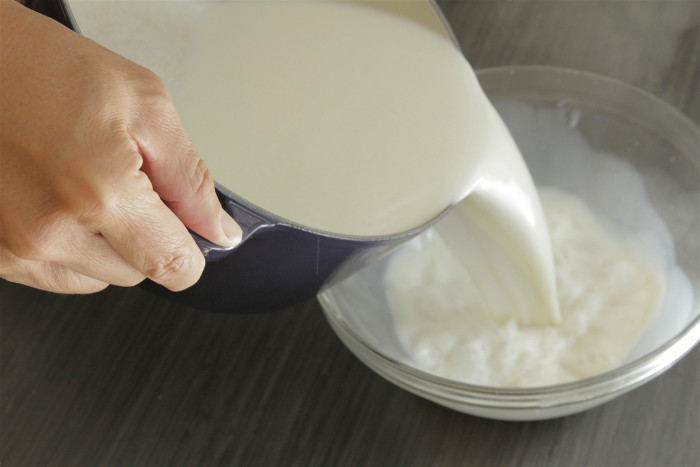 3. Pour the soy milk over the calcium-sulfate mixture. It should curdle in around 3-5 minutes.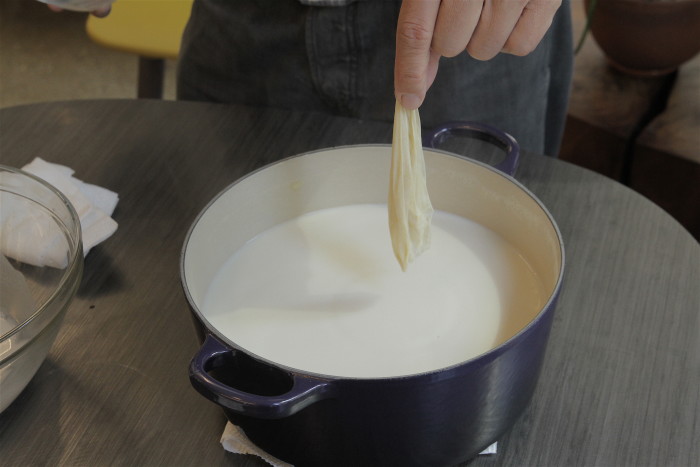 4. The mixture is going to separate. The ultra-thin top layer is yuba, considered to be a prized portion of tofu. You can remove this and eat it directly (essentially, tofu sashimi).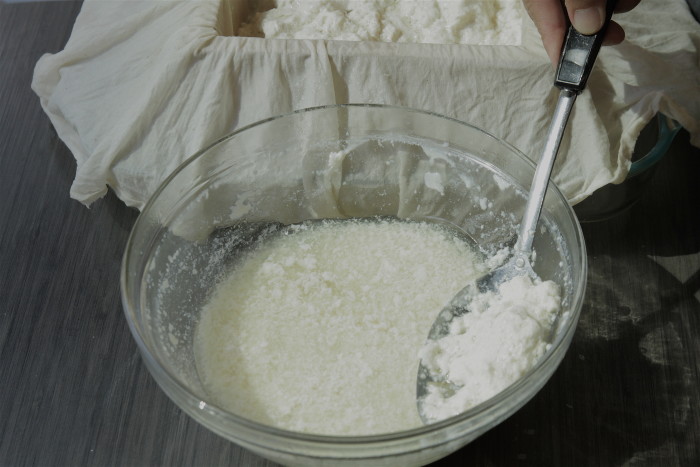 5. Scoop out the curd portion of the mixture and delicately transfer it to a cheesecloth. You may lose some of the curd in the process.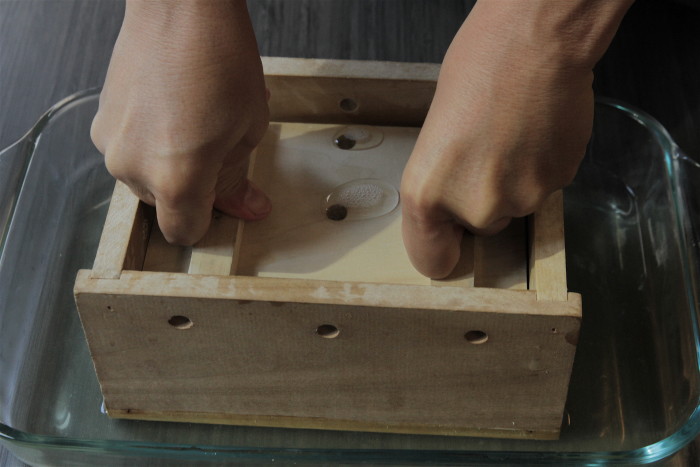 6. Press the tofu in the cheesecloth. Clear whey will leak out into the bowl beneath it (don't worry about using a wooden box/top if you don't have one). For a medium-texture tofu, press for around 5 minutes. For a firmer tofu, it will take around 10 minutes.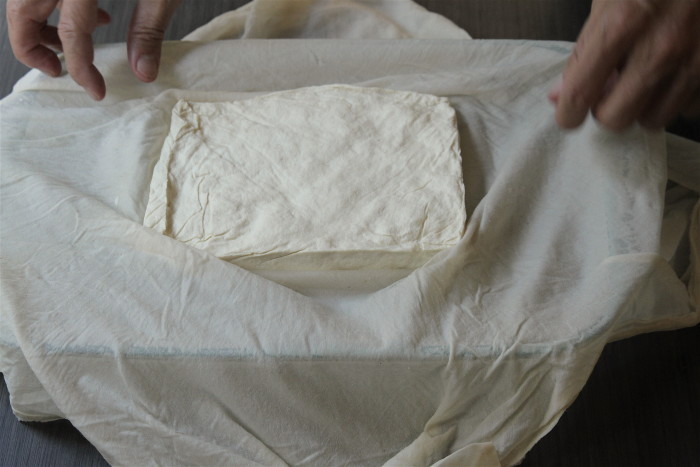 7. Open the cheesecloth and let cool.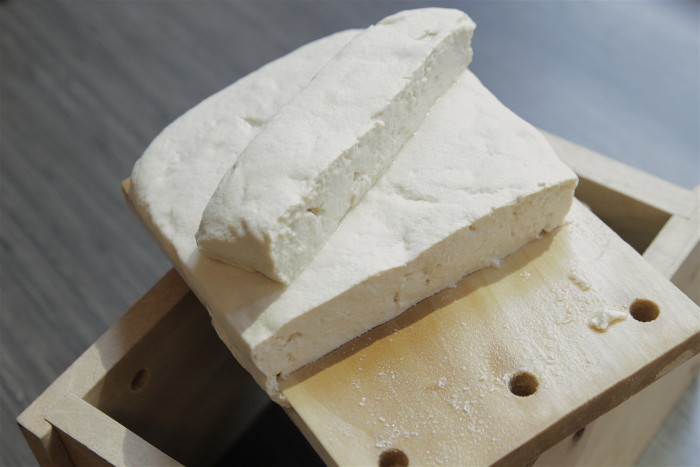 8. Slice into it like a hunk of cheese. Feel free to garnish with soy sauce, ponzu, yuzu or olive oil and salt. Store the tofu in water if there is any left over.