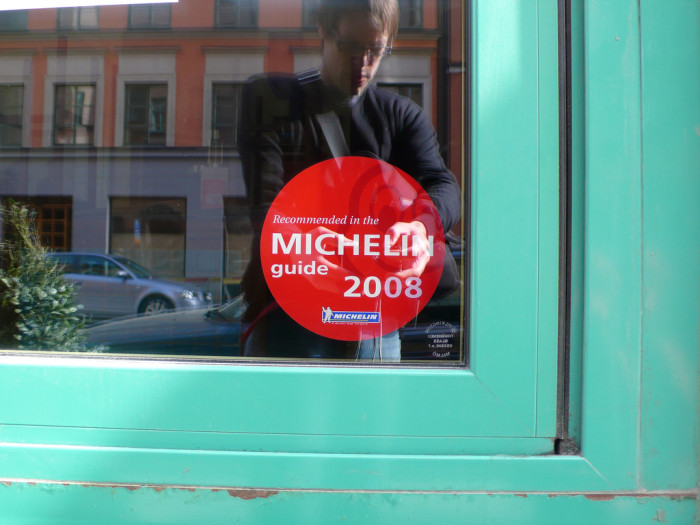 The Inquirer reports that the "stuffy" Michelin guide has become a minority stakeholder in the alternative gastronomical guide Le Fooding, buying a 40% stake.
Founded in 2000, Le Fooding aimed to be the chef-driven, anti-white tablecloth guide in Paris to combat Michelin's hold on the dining world. Le Fooding has since served as a guide for under-the-radar Parisian restaurants, brought fame to chefs and held festivals in New York and Los Angeles. This recent partnership between the two guides is raising eyebrows in the industry, with some critics pointing out on social media that Le Fooding started as an alternative to Michelin. Le Fooding's annual guides, released every November in France, often feature edgy, colorful illustrations and irreverent assessments of restaurants. It's often credited with helping kickstart Paris's bistronomy movement, which features young chefs bringing smart culinary ideas to less-fussy bistros—the types of places typically left out of the Michelin guides.
The Inquirer theorizes that Michelin's move symbolizes the guide's attempt to appeal more to millennials. In recent years, the guide expanded to include street food in Macau and ratings for restaurants in Singapore.