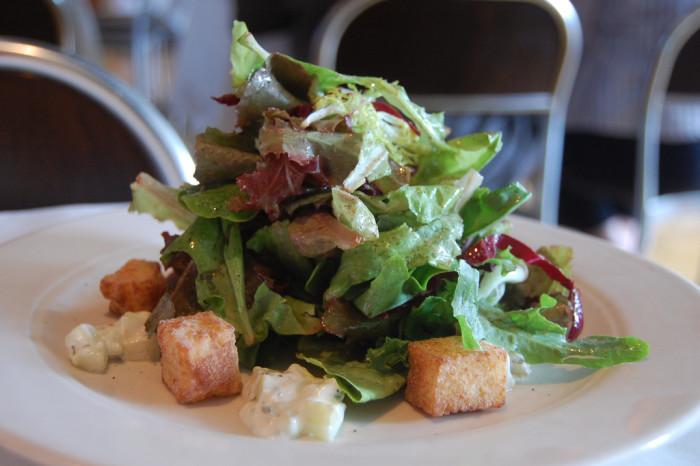 Out in Silicon Valley, something wonderful is brewing at the salad bar. Fast Company reports that Chowbotics, a company dedicated to designing robots that advance food technology, is testing a salad-making machine called Sally. And if there's something we love, it's food robots with people names.
Sally is about the size of a mini-refrigerator and equipped with 21 chopped-up ingredients ranging from kale and radishes to nuts, chicken and more. Users can choose from set recipes or punch in what they'd like in their customized bowl on Sally's touchscreen, like a much more refined version of Dwight Schrute's fruit and vegetable vending machine. It's reported that Sally will complete your salad in only a minute, but that of course depends on how long you take to choose your ingredients. If salad fixins run out, a third party can refill whatever's needed.
Chowbotics is currently testing out the machine in offices and at Calafia Café in Palo Alto, where pre-packaged salads and a salad bar are available. According to Fast Company, the restaurant may decide to discontinue the pre-packaged salads if Sally proves successful. A larger launch may happen as soon as September.
Sally could very well be the future of the beloved midday tradition. The robot makes having food allergies easy. Gluten-free? Get rid of those croutons. Vegan or lactose intolerant? There are non-dairy dressings. But for most office dwellers who stare at screens for hours at a time, is going up to another machine really what we need to break up our work days? Or will Sally become the new water cooler?