The possibilities are endless when it comes to peak-season fruit. For the home cook or baker, the abundance of fresh produce is an inspiration to switch it up in the kitchen. But if you're looking for an extra-nutritious breakfast on the go, fresh and light dessert or anytime snack, check out these 10 refreshing ways to drink your fruit. Smoothies, juices, agua fresca — you name it, there's a winning formula.
Pro tip: Make these juicer pulp muffins with your juicing leftovers for extra fortification and less waste!
There's a sophistication to this delicate and well-balanced blend, despite its simplicity. You can always juice the green fennel fronds in addition to the bulb, but I've omitted them here to keep the pink color of the juice as vibrant as possible; I like to keep a couple fennel bulbs on hand and use the fronds as a delicate garnish.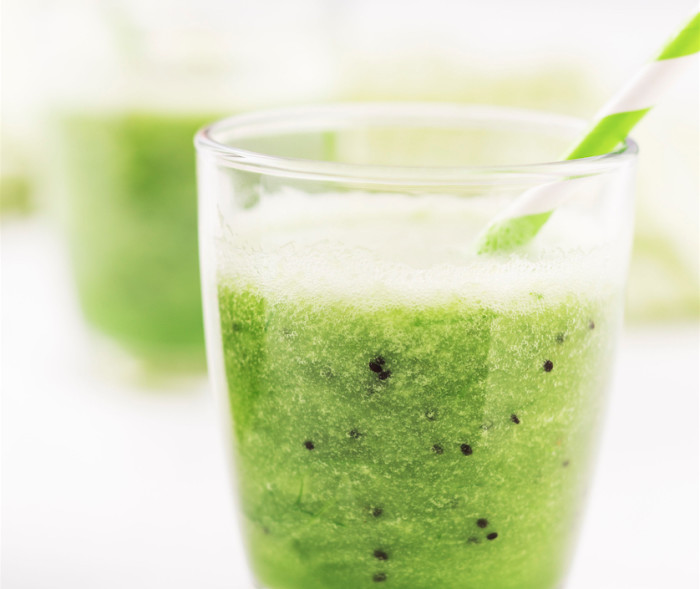 Avocado makes this smoothie lusciously creamy, while kiwifruit and pineapple add just the right amount of sweetness.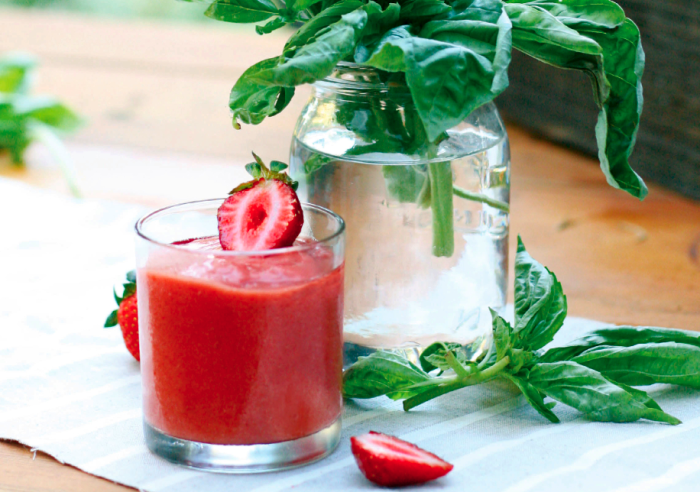 Basil gives strawberries a lightly floral accent, but that's not the real secret here. Instead, say hello to tomatoes! Strawberries and tomatoes share many of the same flavor notes, which is why incorporating the lycopene-rich beauties in this blend is a seamless addition.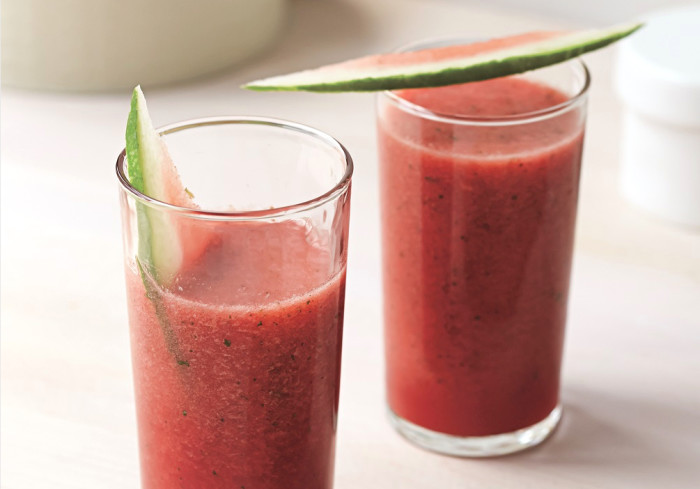 I distinctly remember tasting cilantro for the first time as a preteen (at Chili's!) and thinking that the restaurant hadn't washed the soap off its dishes. I avoided the leafy herb for many years before deciding that I liked Mexican food too much to shun cilantro forever. After years of rigorous training, I am now a superfan. But if you're not, substitute basil or mint, or just leave it out altogether.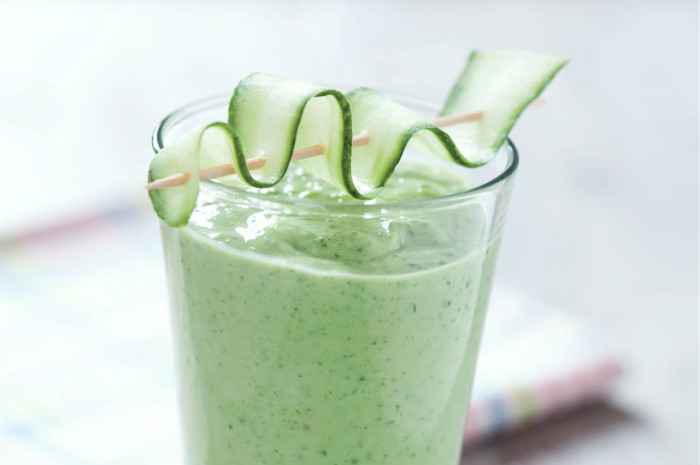 This blender wonder mixes celery, cucumber, grapes, and almond milk for a satisfying snack.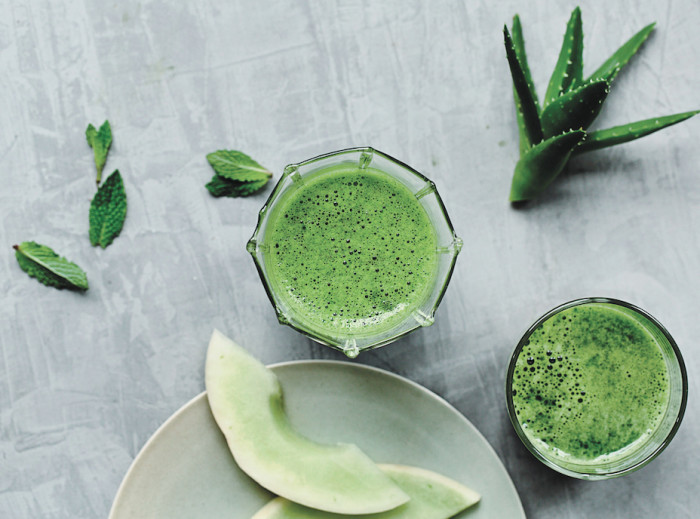 After a fabulous morning yoga session, or a run with the man, opt for this electrolyte-packed refresher. You'll be a fan of aloe's immunity-boosting powers and hydration, along with its nutritious bennies. Not just for cuts and scrapes, aloe is great for the inside of your body as well! Delish!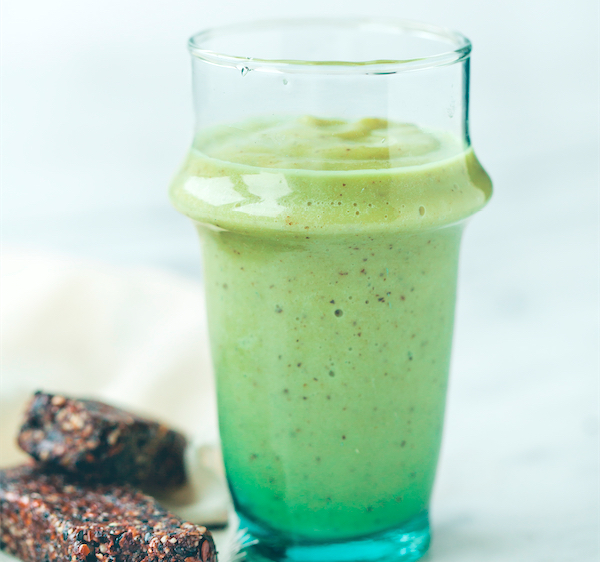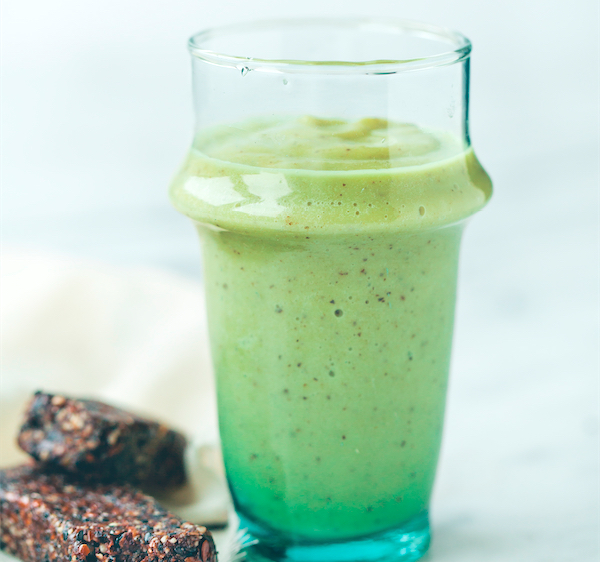 Avocados feature in several of the smoothies in our book as they create a silky smooth and creamy texture without the need for bananas or dairy products. However, in this creamy smoothie, avocado is no mere accessory; rather, it's the star ingredient! We combine it with a generous amount of lime juice for freshness, as well as mango and dates for sweetness. The result is an ultra-lush and creamy smoothie with a flavor that reminds us of Key lime pie.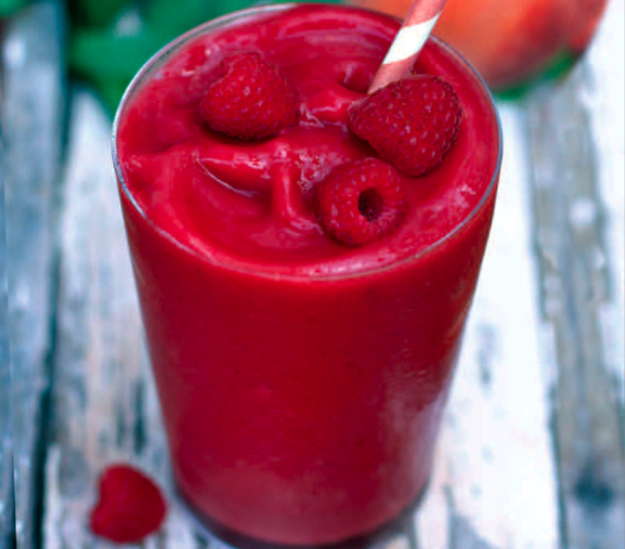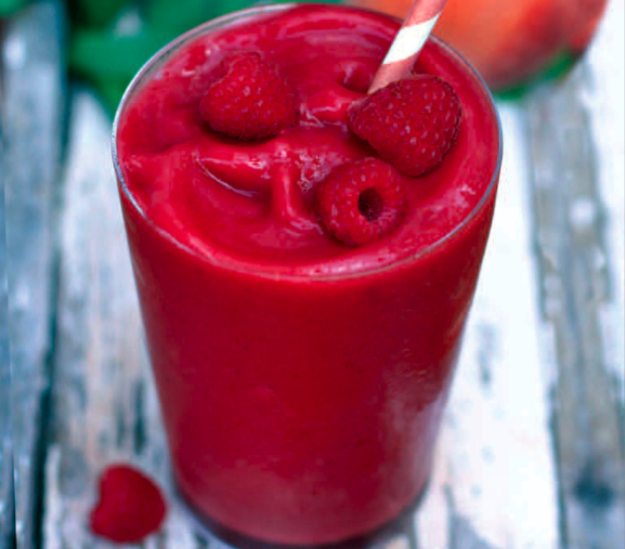 A drink as summery as summer can be! Depending on the natural sugars in your fruit, this blend can potentially benefit from an extra touch of sweetener to enhance the flavors.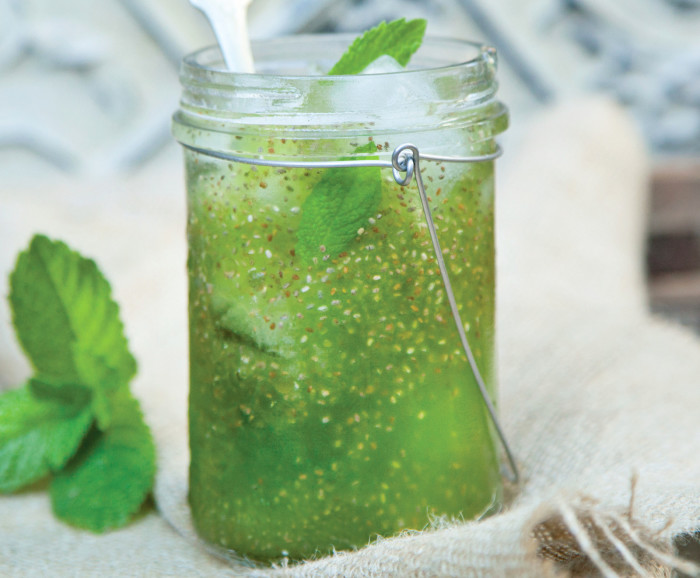 "I am always immediately drawn to fresh melon drinks—to me, their cooling flavor is unsurpassed in the refreshing department, which means they're an ideal base for chia frescas."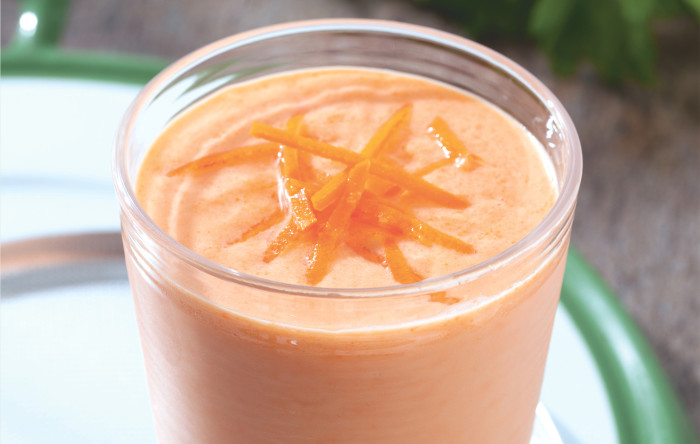 Carrots get a tropical makeover in these luscious smoothies with coconut milk, ginger and pineapple.