Pride Weekend: Where To Eat Rainbows In NYC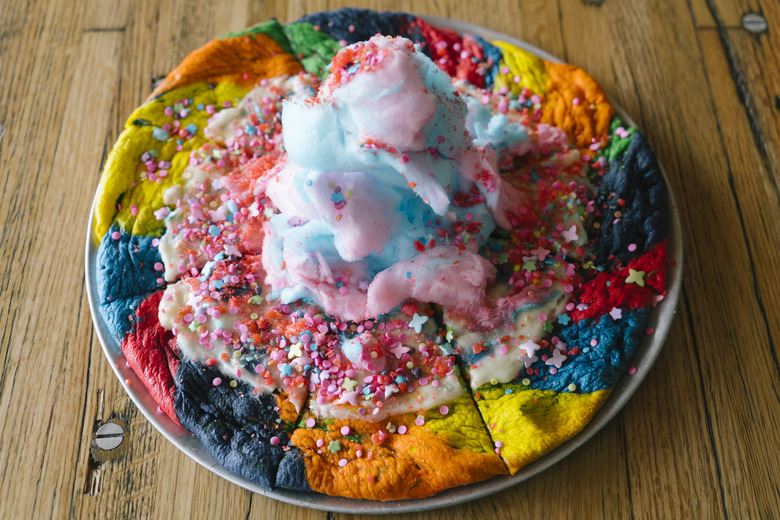 Celebrate Pride Weekend a bunch of local restaurants, like Industry Kitchen, where you'll find this flamboyant dessert pizza. (Photo courtesy of Industry Kitchen.
Happy Pride Weekend, New York (and Toronto)! From dessert pizza to ramen, there's a little something colorful for everyone. If you're not one for crowds and would rather avoid the sparkly chaos that will be 5th Avenue and beyond, celebrate and support the LGBTQ community at one of these local establishments. Or just watch Rent over and over with Moonlight and Carol breaks in between.