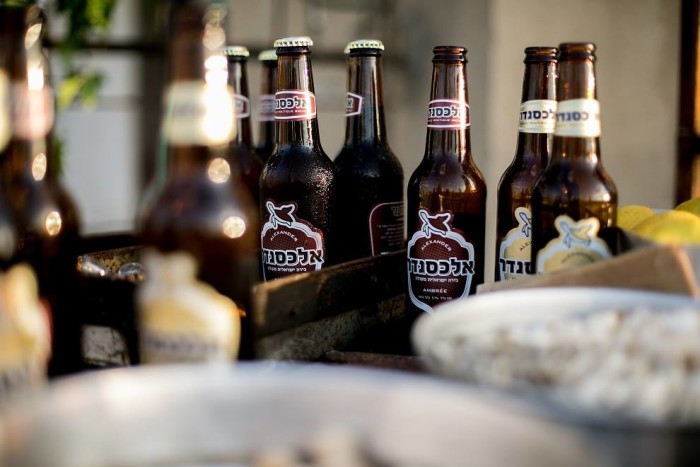 Until Israeli independence in 1948, little to no alcohol was produced or consumed in what is now Israel due to Islamic law. Nowadays, Israel is home to nightlife comparable to that of New York City. Local wines and beers are also attracting global attention and bringing home prestigious awards. And Israel, while being mindful of dietary and religious restrictions such as keeping kosher and observing the Sabbath, boasts a thriving bar scene (for lovers of craft cocktails and boozed-up slushies topped with gummy bears alike), craft brewers, winemaking and more.
Organizations like the cheeky Holy Pub Crawl in Jerusalem have taken it upon themselves to highlight and celebrate the city's nightlife, working with local bars to act as an after-hours tour guide. A general hub for the Pub Crawl is the Mahane Yehuda market, where brewpub BeerBazaar serves exclusively Israeli beers. Newly opened Tap & Tail Cocktail Bar, also in Jerusalem, has already attracted crowds of young Israeli drink enthusiasts lounging on beanbags around the closed stalls that sold the morning's produce. Secular and more orthodox Jewish folk can be seen to mix and mingle late into the wee hours of 3 a.m. The younger and livelier Tel Aviv is home to neighborhoods that play the stage of serious late-night bar crawls, giving young Americans on Birthright trips fuzzy memories to bring home (Israel's legal drinking age is 18). Multi-roomed and maze-like hangouts like Sputnik Bar and Kuli Alma make drinking, dancing and art gallery visiting possible all in one night.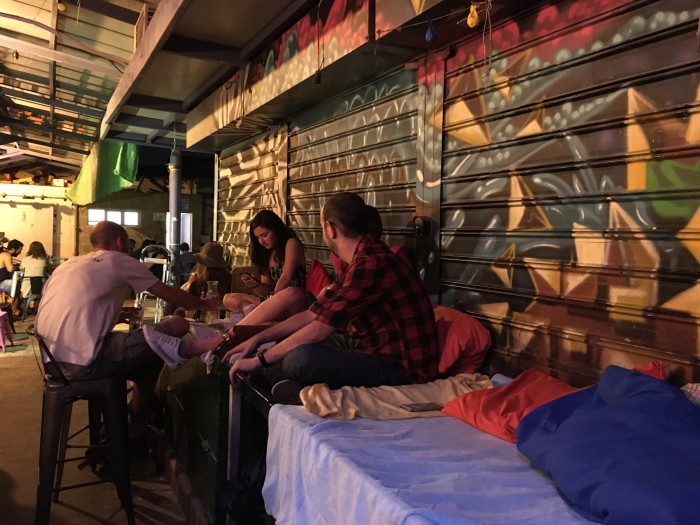 All partying aside, in cities like Tel Aviv and Jerusalem, and in the winemaking areas around Haifa, a surprisingly robust, beer, wine and spirits scene is emerging, showcasing the region's rich bounty and beginning to gain notice as far away as New York City and Texas. Prominent U.S. restaurants like Zahav in Philadelphia are also leaning on Israeli wines for their wine lists.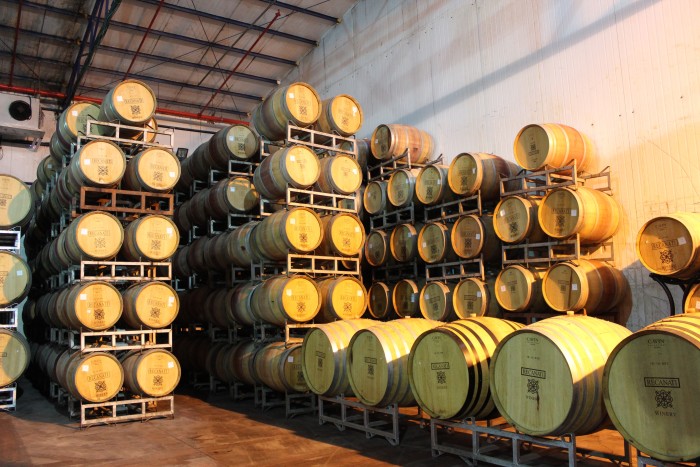 Wine
Early winemaking can be traced back to biblical times in the region that would later become Israel. Because of religious laws, however, production was scarce. Elad Katz, deputy director of Castel Winery in Yad Hashmona, just outside of Jerusalem, tells us that during Muslim rule, many vineyards were replaced with olive trees to encourage the winemaking ban. Because of this, Israel's commercial wine is still fairly young to the global industry.
For a long time, Israeli wine was associated with the overly sweet Kosher Manischewitz, often drunk during religious ceremonies. Now, the country's wines are attracting lots of Western attention. Golan Heights Winery was the first Israeli producer to be recognized by Wine Enthusiast's New World Winery of the Year award in 2012. Wine Spectator even dedicated an entire issue to the growing region last October.
In looking to make wines unique to the country, some producers have figured out a way to grow grapes in the desert. According to Efi Kotz, sommelier of Rooftop at the Mamilla Hotel in Jerusalem, Israel is the first wine-producing country to do so. He also says that the grapes are grown far enough from the ground to avoid the heat, and shaded from the sun by their own leaves.
Recanati Winery, founded in 2000 in Emek-Hefer, midway between Haifa and Tel Aviv, has taken the initiative in working with Ariel University in the West Bank to uncover the indigenous grapes of Israel. The two entities have found 126 species, but one in particular is the star of the research: marawi. The university has traced this grape species as far back as 220 B.C.E. Recanati now produces a white wine by the same name. This isn't the first time marawi grapes have been made into wine. Gil Shatsberg, vice president and head winemaker of Recanati, tells us that a monastery produces a blend with these grapes, while Recanati only uses marawi.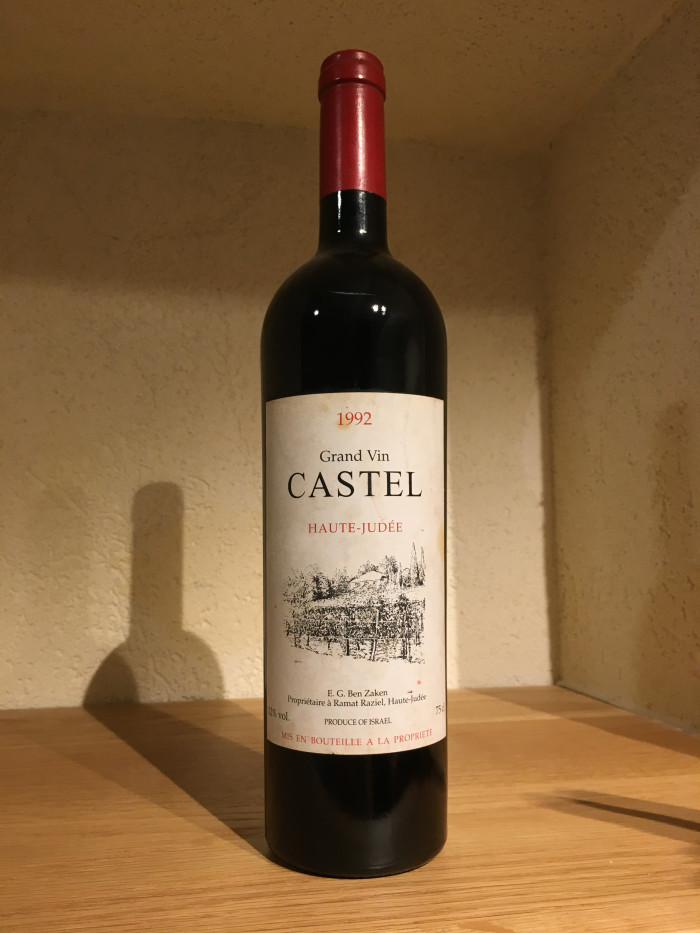 Finding a vineyard that grew these grapes left the company in a politically sticky situation. Shatsberg tells us the grapes come from a Palestinian vineyard, which has remained anonymous to protect the growers from backlash over not only working with an Israeli company but also helping in the winemaking process (forbidden in Islam). However, Marawi's label features its name in both Hebrew and Arabic — a nod to the bicultural production.
The first bottles of Marawi were released in 2015. In 2016, Recanati planted its own marawi vineyard, but because of kosher rules, will not be able to start production from these vines until four years of fruit have come and gone.
In terms of keeping wines kosher, there are several ways to comply. Wines can be boiled (although many newer wineries will not do this in order to protect the integrity of wine) or all ingredients can be blessed by a rabbi. Another option is for only observant religious people to physically touch the wine, from the crushed grape stage to bottling and other agricultural outlines.
"We happen to be kosher," Katz says. "It's good for business. Why not make a wine everyone can drink?"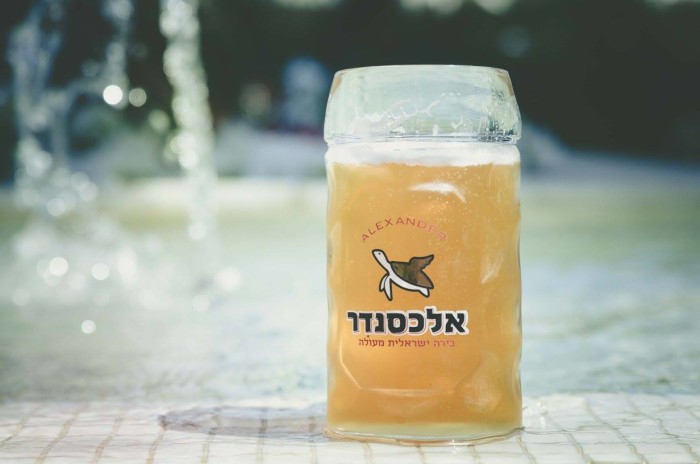 Beer
The craft beer industry has been around for a decade or so, while Israel's version of Budweiser, Gold Star, has been around since the '50s. Avi "Steve" Levi-Stevenson, one of the owners of the aforemetioned BeerBazaar, says that the homebrewing scene was growing before boutique brands started peddling their own drinks. With four locations in Tel Aviv and one in Jerusalem's Mahane Yehuda, BeerBazaar is one of the more popular spots to engage in the local beers. While the brewpub serves a number of national beers, it also makes five styles of its own: Fat Cat (pale ale), Bhindi (IPA), Dodash (amber ale, dodash translates to slang for "aunt"), Black Jack (smoked stout) and Esser (a 10% ABV Belgium tripel, esser means 10 in Hebrew). From what was sampled, these beers are very light and crisp to an American palate. The IPA displayed more floral notes and lower IBU compared to the IPAs you can get in the States.
Alexander Brewery is one of the most popular craft beer brands in the country, coming on the scene in 2009. Before that, founder and brewmaster Ori Sagy was a homebrewer who later studied the skill at Siebel Institute of Technology in Chicago. The brewery currently brews four styles: blonde ale, amber ale, IPA and porter.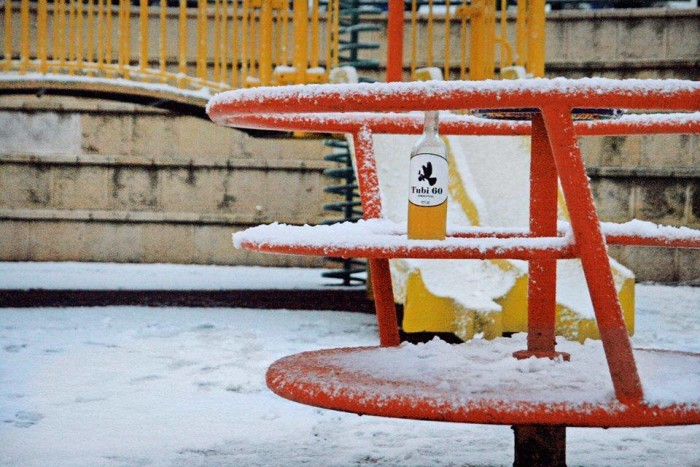 Spirits
Arak, distilled from anise, is Israel's national liquor. The licorice-flavored spirit has been around for centuries in the Middle East. Many bars, like BeerBazaar, flavor their arak with seasonal fruit.
Tubi60, a cloudy, golden spirit with notes of dried lemon peel, was born out of port-city Haifa. The drink, incredibly popular with Israel's hipster youth, has been said to cause hallucinations and allegedly doesn't lead to hangovers. It's also made with up to 60 different ingredients: including lemon, ginger, saffron, anise, mint, turmeric and cumin. Like any liquor, Tubi60 can be had neat, on the rocks or in cocktails. Texas and New York liquor stores have carried it since March.