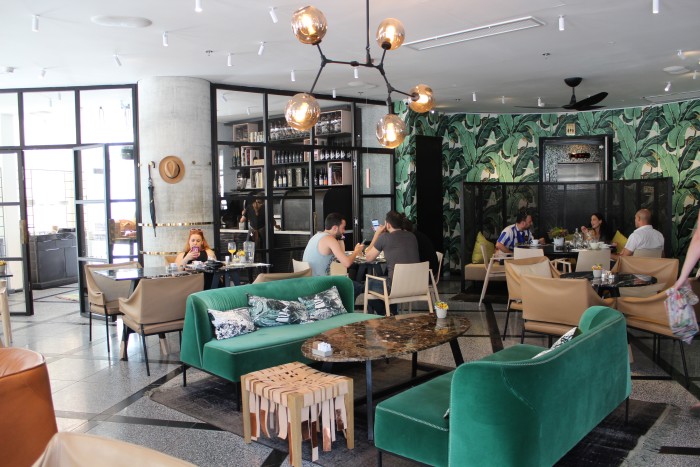 In Hungry Concierge, we travel the world to spot hotels that operate with their guests' food and drink needs squarely in mind — hotels both big and small, that are located in neighborhoods rich with bar and restaurant options. Because there's nothing worse than having your trip derailed by crummy room service.
Israelis often say Jerusalem is where you pray, and Tel Aviv is where you play.
One of Israel's youngest cities, Tel Aviv, sits to the right of the Mediterranean Sea. The word "hip" doesn't begin to cover it. Half-shaven heads, tattoo-clad body parts and an ultra-cool fashion sense rule the streets. It's the type of place where one can find a 20-something-year-old woman blaring Britney Spears' "…Baby One More Time" from her convertible and Snapchatting her karaoke performance at a stoplight. If you're thinking this sounds like your typical, "up and coming" Brooklyn neighborhood, you're right. Hotel 65 leans on this vibe.
The Look
Traces of European colonization are embodied in the Bauhaus architecture that surround the neighborhood. Juxtaposed against this, Hotel 65 sticks out like a beautiful and modern thumb. For a smaller space, everything in Hotel 65's lobby feels as if it's there with purpose. Stylish furniture fills the dining space, which looks like a page out of your design-obsessed friend's notebook. Meanwhile, bold banana leaf wallpaper reminds you that you are indeed on vacation. If you still need some convincing, grab a glass of wine during the complimentary happy hour and head to the rooftop.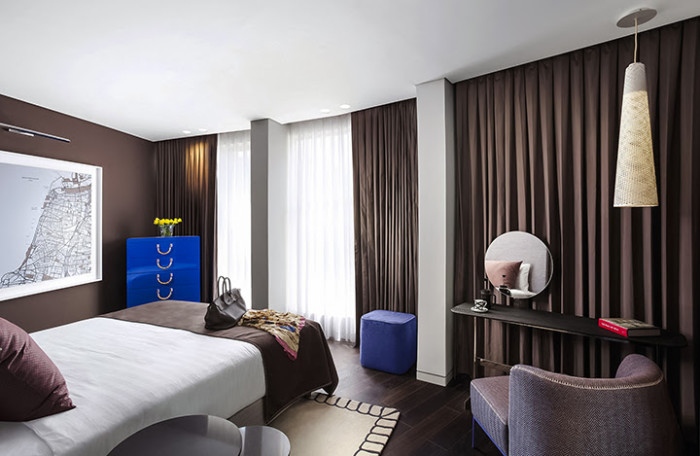 The Rooms
Because the building is cylindrically shaped, the rooms have a curve to them that emulates a space pod. Sleek, simple and bright, rooms run on the compact side but make for a cozy home base. Monotone walls and bedding are accented with loud pops of color in surrounding pieces.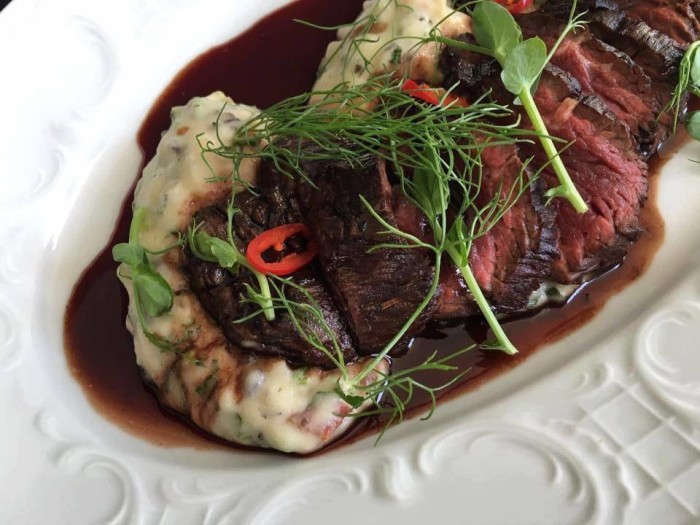 The Neighborhood
Located in the center of the city, the wonderfully walkable neighborhood lends itself to aimless wandering — the hotel is steps away from outdoor cafes, bars and restaurants. Walk east down Rothschild Boulevard and you'll find a long stretch of hip restaurants and boutique stores. A 10-minute walk northwest will lead you to the bustling Carmel Market where you'll find everything from fresh produce, halva, hole-in-the-wall places that only sell hummus and pita, beach toys, socks, shirts, knockoff Kylie lip gloss and so much more. The very elegant Messa, where steaks and Asian-inspired salads can be found, is a quick car ride away.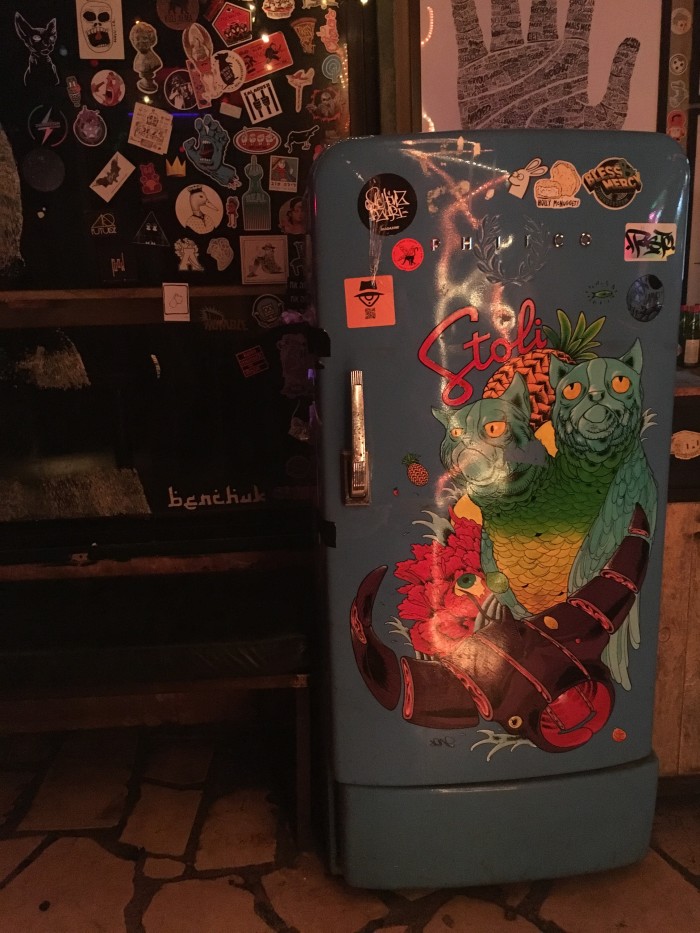 Streets are busy into the wee hours of the night. Cocktail bars, like the low-key Tailor Made,  and dance clubs can all be found within a 15-minute walking radius. The bizarro art-driven bar slash gallery, Kuli Alma, serves up boozy slushies and vegetarian bites. Walls are covered from floor-to-ceiling in imagery that could only have been spawned from an acid trip. (There's an entire wall dedicated to Pikachu with a human face.)
The ever-popular food hall trend has also made its way to Tel Aviv. The Rothschild-Allenby Market is the perfect place to stumble into after a long night of bar-hopping. A little further in the German Templer Colony is Sarona Market which houses several Japanese eateries, cafes, ice cream shops and more.
Hotel 65
65 Rothschild Boulevard, Tel Aviv, Israel
+972 3-767-7677
Rates from $170