The marriage of eggplant and pasta is a long and happy one. Eggplant, tender but meaty and wonderfully filling, is the perfect mate for comforting pasta in any shape. Make pasta with eggplant for dinner tonight with six of our favorite recipes from all over Italy and the Mediterranean. Whether you supplement with beef or chicken or let the eggplant shine on its own, you'll be happy you chose this famous couple to join you at the table.
Maltagliati means "badly cut" in Italian, and traditionally, the term was saved for the odd scraps of pasta left over after you've finished cutting the ravioli and other larger, fancier shaped pastas. They tend to be fairly large, flat and oddly shaped triangles that fold back on themselves on the plate.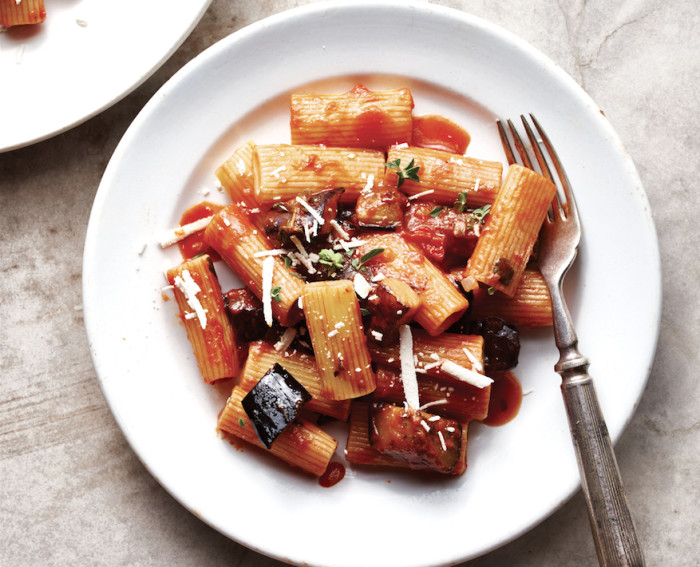 For this dish, you crisp slick, deeply hued eggplants in hot oil and toss them with fresh tomato sauce seasoned with earthy oregano and hot pepper. With cooler nights and shorter days, making this pasta is a nice way to transition from summer to fall. I do not salt my eggplant first. This not only saves you time, but they get crispier this way, I promise.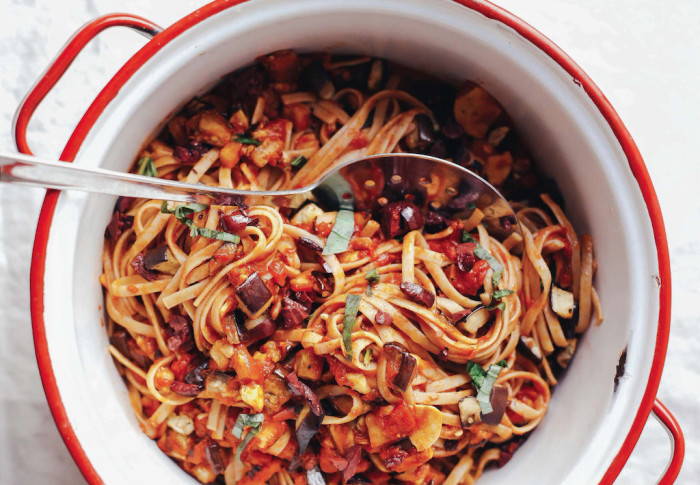 I came up with this recipe when I had too many eggplants in my garden at the end of one really hot summer, just when the nights were starting to get cool enough to enjoy a pasta dish with substance. I love that this one is weeknight-simple, but lovely enough for guests, without question. Sometimes I toss a cup or so of cooked lentils into the sauce at the end for a hit of protein. I salt and rinse the eggplant to get rid of any bitterness, and to greatly improve the texture as well. The addition of some chopped olives really brings out the meaty nature of eggplant. I don't particularly aim for meat-like results when I cook, but this dish goes in that direction in a very organic way.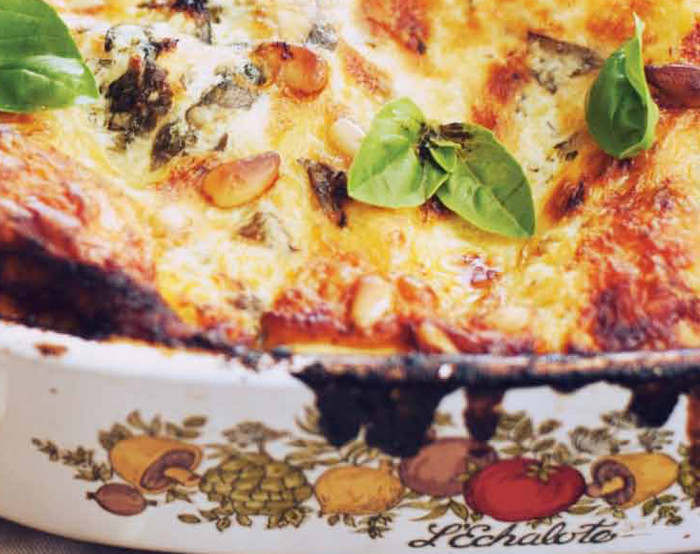 We believe that lasagna is so much more than just noodles, sauce and cheese. It's a technique, a way of life and a devotion to the transformative properties of comfort food. When you combine the earthy, mellow flavor of eggplant with universally pleasing freshly roasted chicken in this way, the result is a dish that's perfect to feed a crowd or for freezing in batches to treat your future self to a great dinner.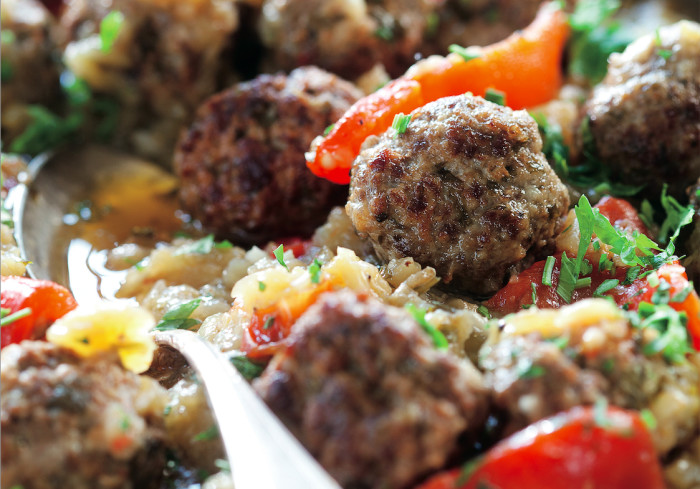 Al-bunduq means "hazelnut" in Arabic, and in Ladino, albondigas are small meatballs. One of the iconic dishes of Sephardic Jews and the epitome of Jerusalem cuisine, these tiny meatballs are always cooked in rich sauce. In this version, roasted eggplants and bell peppers add subtle smokiness and balance the acidity of the lemon juice and tomato paste.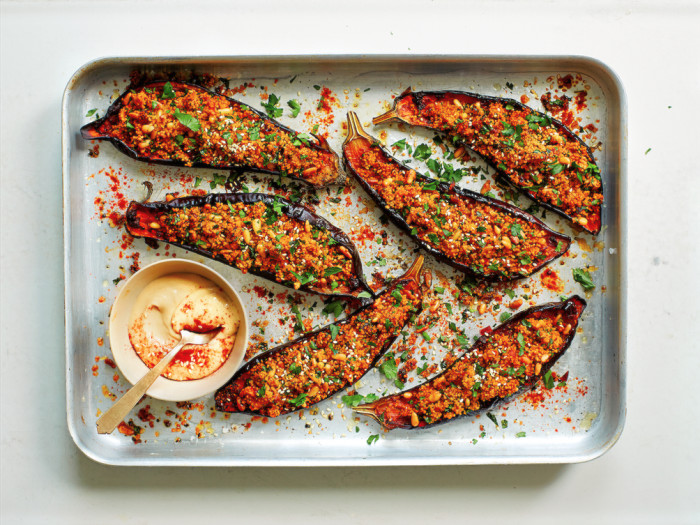 I love couscous an inordinate amount. Often mistaken for a grain, it's actually more akin to pasta as it is made from tiny granules of durum wheat. While you could use a protein-packed option like quinoa (and feel free to do so), there's something so tempting about a mouthful of lemon-infused couscous.