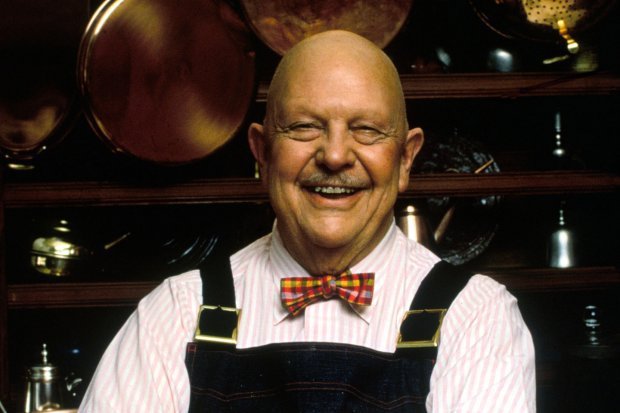 This year's James Beard Awards were hosted by Modern Family star, Jesse Tyler Ferguson. A ton of our favorite chefs ventured out to Chicago for a night of glitz and glamour.
Here's the list of this year's winners:
Best New Restaurant: Le Coucou, New York City
Outstanding Baker: Mark Furstenberg, Bread Furst, Washington, D.C.
Outstanding Bar Program: Arnaud's French 75 Bar, New Orleans
Outstanding Chef: Michael Solomonov, Zahav, Philadelphia
Outstanding Pastry Chef: Ghaya Oliveira, Daniel, NYC
Outstanding Restaurant: Topolobampo, Chicago
Outstanding Restaurateur: Stephen Starr, Starr Restaurants (Le Coucou, Serpico, Upland, and others)
Outstanding Service: Blue Hill at Stone Barns, Pocantico Hills, NY
Outstanding Wine Program: Canlis, Seattle
Outstanding Wine, Spirits or Beer Professional: Sam Calagione, Dogfish Head Craft Brewery, Milton, DE
Rising Star Chef of the Year: Zachary Engel, Shaya, New Orleans
Best Chefs in America
Best Chef: Great Lakes (IL, IN, MI, OH): Sarah Grueneberg, Monteverde, Chicago
Best Chef: Mid-Atlantic (D.C., DE, MD, NJ, PA, VA): Greg Vernick, Vernick Food & Drink, Philadelphia
Best Chef: Midwest (IA, KS, MN, MO, NE, ND, SD, WI): Kevin Nashan, Sidney Street Cafe, St. Louis
Best Chef: New York City: Marco Canora, Hearth
Best Chef: Northeast (CT, MA, ME, NH, NY State, RI, VT): Andrew Taylor and Mike Wiley, Eventide Oyster Co., Portland, ME
Best Chef: Northwest (AK, ID, MT, OR, WA, WY): Gabrielle Quiñónez Denton and Greg Denton, Ox, Portland, OR
Best Chef: South (AL, AR, Commonwealth of Puerto Rico, FL, LA, MS): Rebecca Wilcomb, Herbsaint, New Orleans
Best Chef: Southeast (GA, KY, NC, SC, TN, WV): Steven Satterfield, Miller Union, Atlanta
Best Chef: Southwest (AZ, CO, NM, OK, TX, UT): Hugo Ortega, Hugo's, Houston
Best Chef: West (CA, HI, NV): Corey Lee, Benu, San Francisco
Restaurant Design
75 Seats And Under (For the best restaurant design or renovation in North America since January 1, 2014):
Firm: AvroKO
Designers: Kristina O'Neal, William Harris, Adam Farmerie, and Greg Bradshaw
Project: SingleThread, Healdsburg, California
76 Seats And Over (For the best restaurant design or renovation in North America since January 1, 2014):
Firm: Meyer Davis
Designers: Will Meyer, Gray Davis, and Katie McPherson
Project: St. Cecilia, Atlanta