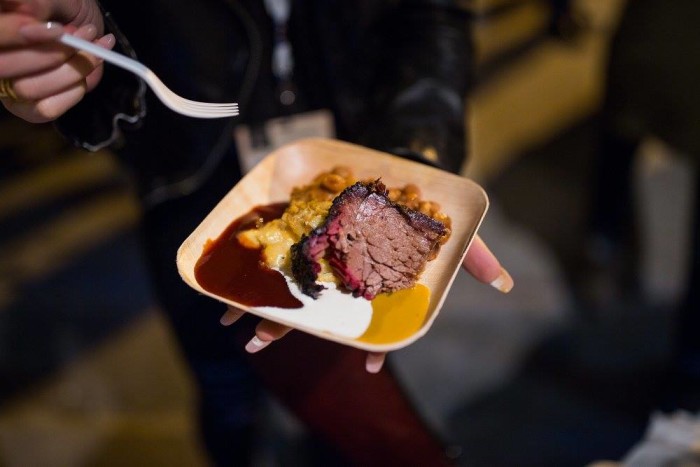 Traveling with a long list of destination restaurants is child's play. Update your itinerary with a food festival and you'll get to sample more local offerings than your extensively planned back-to-back "bang bang"–style dinners. From Spain to Japan, we've rounded up 12 of the most exciting events worldwide that'll have you typing "Airbnb" into your web browser faster than President Trump can issue another executive order.

February 15 – September 30, Bilbao, Spain

Skip La Tomatina, the annual tomato-throwing festival, and dedicate your Spanish trip to more sophisticated culture. From art to film, the Guggenheim Museum in Bilbao is hosting a series of lectures and events for the majority of the year. On February 22, chef Josean Alija of Neura along with chefs Bruno Oteiza (Biko), Joan Roca (Celler de Can Roca), Mauro Colagreco (Mirazur) and Virgilio Martinez (Central) will speak about creative inspiration at the museum. These chefs will also be cooking a dinner the next day at Neura in celebration of the museum's 20th anniversary.
February 24 – April 2, London, England
The New York food-waste pop-up helmed by Dan Barber of Blue Hill Restaurant is going British this year, taking over the iconic rooftop of London's Selfridges department store. The usual wastED team will be joined by Londoners Iain Griffiths of Mr. Lyan and Henrietta Lovell of Rare Tea Company. Griffiths will be mixing cocktails while Lovell will be working with pastry aficionados throughout the city on a revolving afternoon tea menu.
March 1–5, Charleston, South Carolina
Five days of chef demos, festive dinners, extensive, hands-on workshops and much more is in store for this year's Charleston Wine and Food Festival. Chefs taking part include Ashley Christensen, Andrew Carmellini, Dale Talde, Daniel Boulud, Katie Button, Maneet Chauhan, Sean Brock and many more. We'll also be there hosting the What the Pho? event.
March 9–11, Dubai, UAE
Chef and bartender demonstrations take center stage during the day while musical performances rule the night at the 10th annual Taste of Dubai. We attended last year and can say with full confidence it's a food fest and general experience you'll never forget. Festivalgoers will also get to show their chops and compete with star chefs like Eric Lanlard and Michel Roux at the Pyrex and Noor Cooking Challenge.
March 10–11, St. Louis, Missouri
You've been to Austin, Nashville and all the other hipster hot spots. Use this quirky fest to visit the Gateway Arch and the Schlafly Tap Room. Schlafly flies in 70,000 oysters from both coasts (and boy, are their arms tired!) to be paired with their line of 15 stout beers. Live musical performances will start at 5:30 p.m. on Friday, March 10 and at 11 a.m. the following day. The event is free and open to the public, with food and drink available for purchase.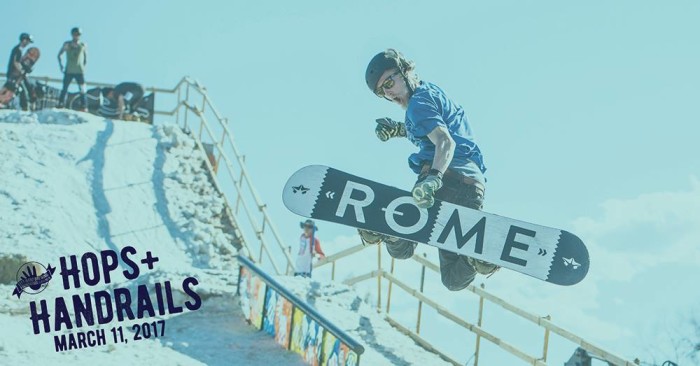 March 11, Longmont, Colorado
If you'd rather pair beer with snowboarding, check out Left Hand Brewing's hybrid winter fest. Just outside of Denver, over 60 breweries will join Left Hand at the fifth Hops + Handrails festival. The day includes live music and boasts a 40-foot-tall snowboard ramp and rail jam competition. Proceeds from this event go to youth leadership programs SOS Outreach and CHILL Foundation as well as the Left Hand Brewing Foundation.
March 11–13, Florence, Italy
From the Italian fashion trade show Pitti Uomo comes a three-day festival that's part trade show, part cooking competition and part lecture series. This year's coffee theme has given La Marzocco, a local espresso-machine company, an exhibition space. So get your fill of pappardelle, then head to the festival to engage in the ever-lively discourse of what's coming up in the food world.
March 25 – April 24, Tokyo, Japan
Park Hyatt hotels worldwide host Masters of Food and Wine events every year. This year at the Tokyo branch brings a sake collaboration between the hotel and the Katsuyama Brewery. Throughout the month, sake pairing dinners, tastings and a master class with the brewery will take place at the hotel. Between Instagramming your beautiful sushi and mouthwatering bowls of steaming ramen, take a break to head to one of these specialty dinners.
April 5, Melbourne, Australia
The World's 50 Best Restaurants takes its ceremonies Down Under for the first time ever after hosting the events 13 times in London and once in New York City. The group will also partner with the Melbourne Food and Wine Festival (March 31 – April 9) to offer master classes and other fun events from some of Australia's own 50 best chefs.
May 1–31, Los Angeles, California
The Los Angeles Times, home to renowned food critic Jonathan Gold, is launching the inaugural Food Bowl, a festival dedicated to the city's dining scene and awareness of food waste and hunger, this May. The monthlong festival will feature events throughout the city as well as a night market with 50 food booths and trucks from May 10–14. International chefs including Massimo Bottura, Fergus Henderson, Magnus Nilsson and Rosio Sanchez are slated to cook.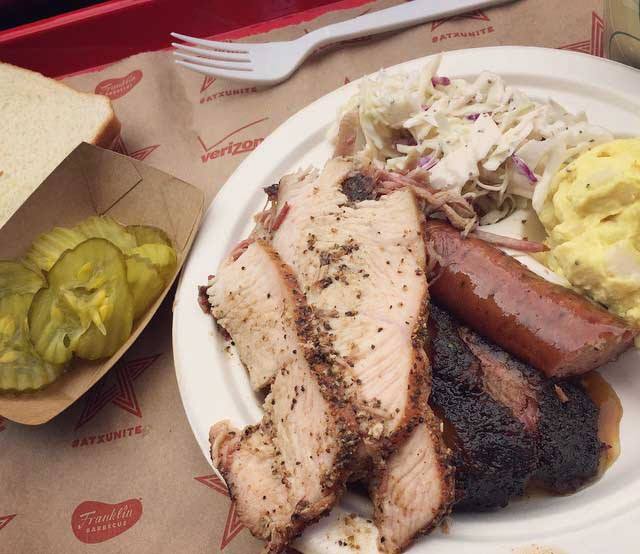 May 18–21, Austin, TX
Barbecue legend Aaron Franklin has teamed up with Feast Portland's Mike Thelin and Fun Fun Fun Fest's James Moody to bring four whole days of what's said to be the "chillest food festival ever" to the good people of Austin. Thirty-five chefs will be taking over 8 to 10 restaurants in the city, and they won't all be focusing on smoked meats. Think of it as a hot potluck, hence the name. Tickets are reported to go on sale at the end of February.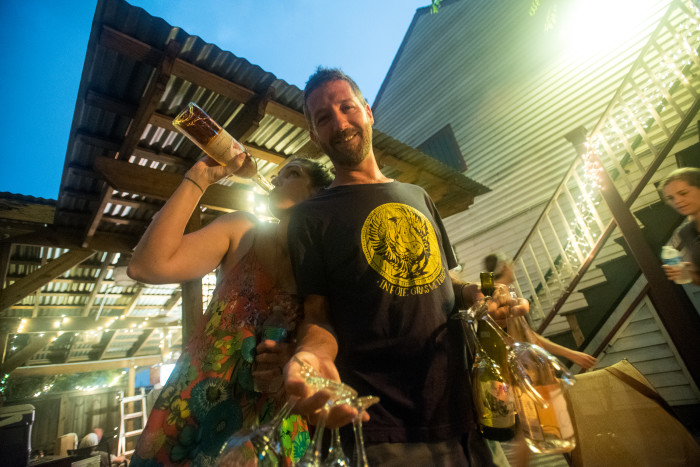 July 18-23, New Orleans, Louisiana
Drink, sweat, repeat. Everyone's favorite cocktail festival returns for the 15th year. Competitions, tastings, seminars and more all end at the Spirit Awards, where the world's best bartenders and bars are awarded the top prize for that year. The party grows larger every time — make this the year you go!