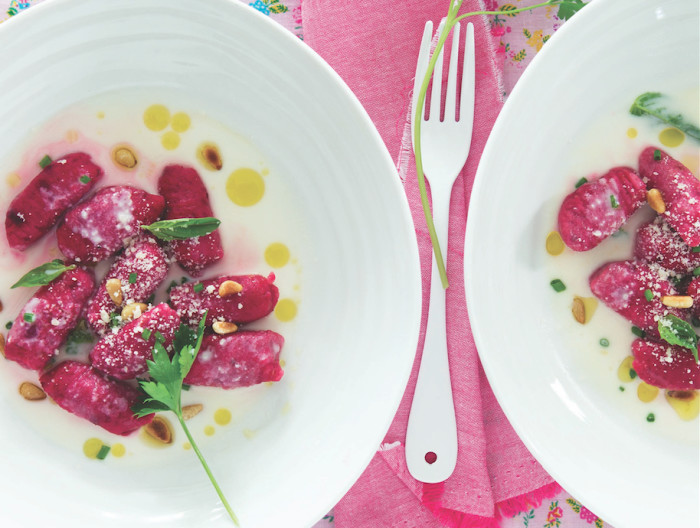 We're thinking outside the heart-shaped box of sweet confections and rounding up our favorite savory red recipes for Valentine's Day. No offense to the cupcakes, truffles and conversation hearts (maybe a little offense to conversation hearts) but when it comes to love-filled foods, we're thinking gnocchi, nachos, tartare and pizza. Things that inspire real affection.
Like many of her six-year-old girlfriends, Lulu loves the color pink. And since she adores gnocchi, I created this recipe for her. The bright fuchsia dumplings against the delicate white in the sauce are simply stunning and oh so appetizing!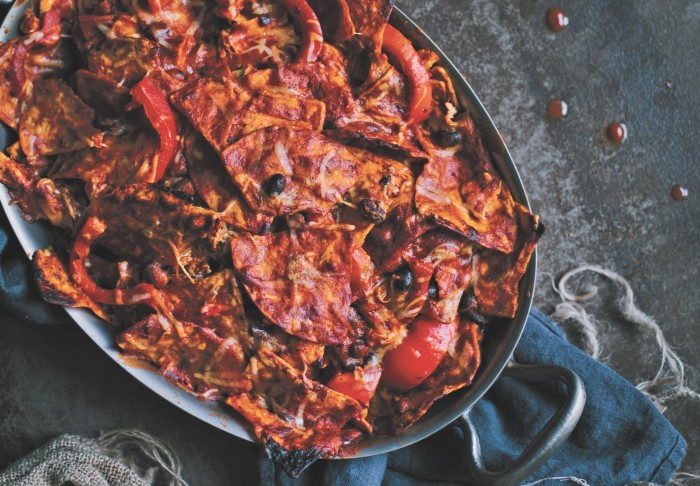 These nachos. You guys. They are so, so good. The homemade arbol chili sauce really makes the nachos shine, and it only takes about 20 minutes, which is super short for such a flavorful sauce. You can find dried arbol chilies in the Mexican-food aisle of nearly any major grocery store. They have an earthy, almost smoky aroma and flavor, which complements the chicken perfectly.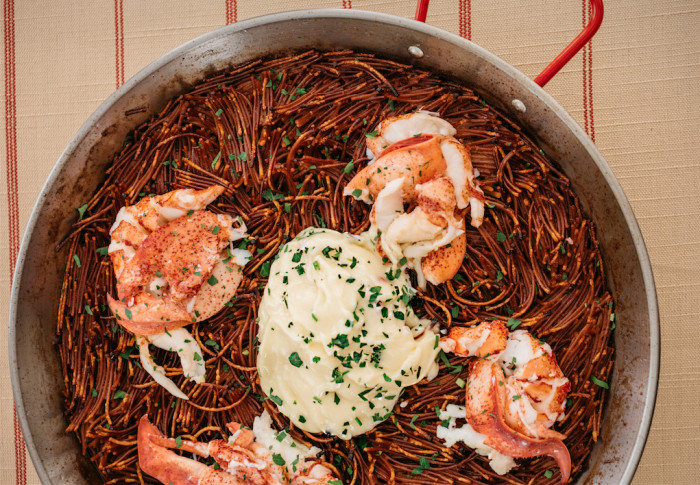 This Catalan dish (pronounced rose-ay-YACHT), which artfully combines rich shellfish, toasty pasta, and plenty of aioli, is my favorite recipe in this entire book. It is easy and so unique — a perfect recipe for entertaining. The noodles are toasted and then simmered in the lobster cooking liquid before a quick turn under the broiler. Under that final blast of heat, the tips of the noodles curl up and char slightly, adding a pleasant bitterness and crisp texture to the dish.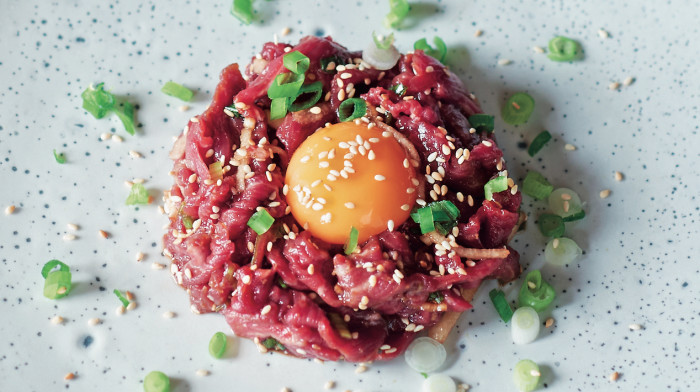 Though we might be a little biased, this is definitely our favorite way of eating raw beef. Basically a Korean steak tartare, yukhoe is made from raw tenderloin or fillet steak that has been lightly marinated to become soft and tender. Flavored with soy and sesame, this dish is very delicate, with the egg yolk acting as a sauce that binds everything together and the lovely balance of sweet and salty really bringing out the beef's natural flavors.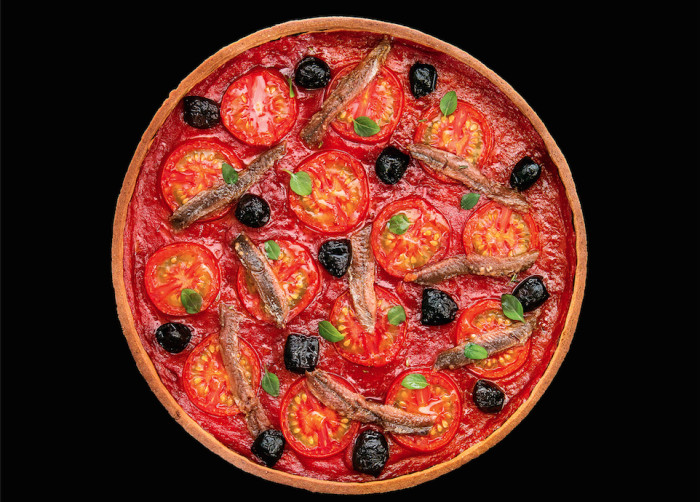 Nobody makes a sweet or savory tart like the French, which is why we're powering through this new book of recipes from Michelin-starred Paris chefs Frederic Anton and Christelle Brua. From seasonal fruit and rich chocolate to leafy greens, hearty fish and tender meat, there's a pastry shell for every filling you crave.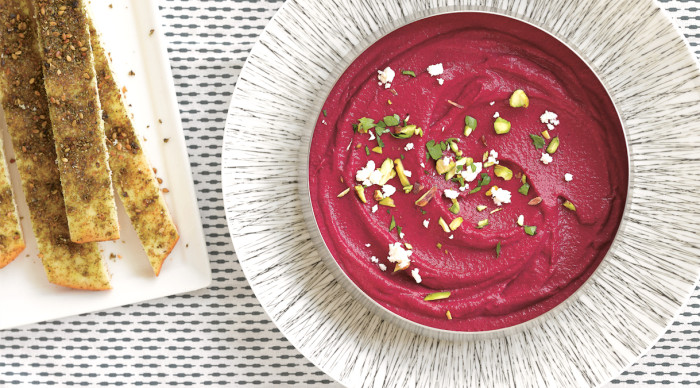 Food writer and recipe developer Dawn Yanagihara figured out something awesome: Those brightly colored vegetables you're supposed to be eating regularly make beautiful, vibrant-hued dips and spreads. Better still: Those dips and spreads are perfect for blending up the nuts, seeds and other superfoods you're supposed to be eating regularly, too. The combination of tangy labneh, thick strained yogurt, and sweet, earthy beets makes for a silky, perfectly balanced dip that will brighten up vegetable crudité or chips of any kind. We're thinking homemade pita chips.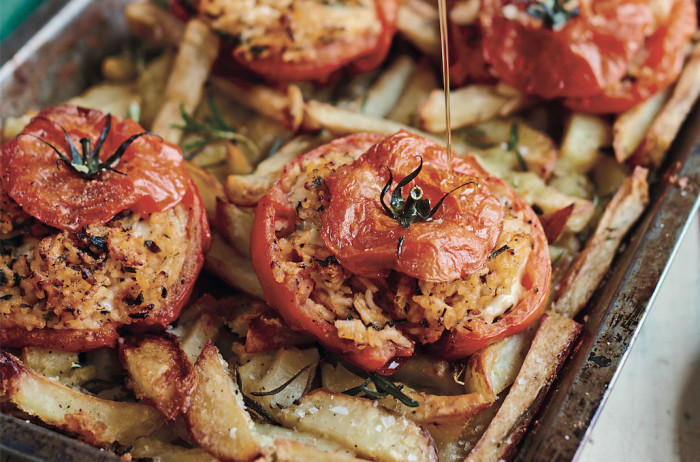 This is Roman street food par excellence, the sort of thing you would get in a rosticceria to take back home or to the office. I like to inject a little fun into the kitchen by taking what was once in vogue and bringing it up to date, and this retro dish is definitely ready for a comeback. I love the way such simple ingredients can turn into something so tasty. Eye-catching red parcels, perfect for a cozy meal in that most exclusive restaurant: your own kitchen.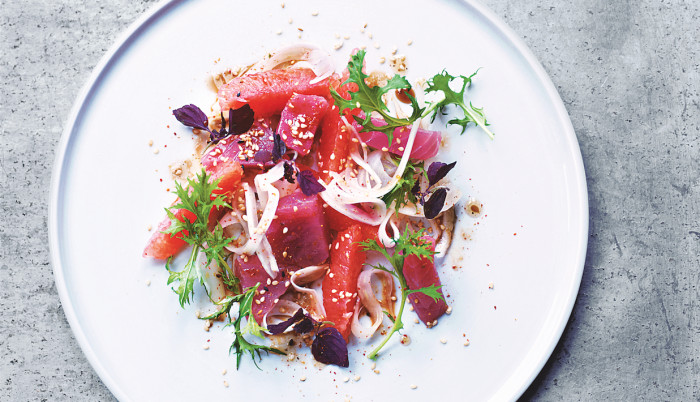 Not only does this salad look very pretty, but it tastes rather marvelous, too. If you prefer, you could use cooked shrimp in place of the tuna and arugula instead of the mizuna. However, if you have a garden or even a small terrace, it's worth growing a few pots of mizuna, as these peppery, sharp salad leaves are about the easiest thing to grow and really add an extra dimension to the salad bowl.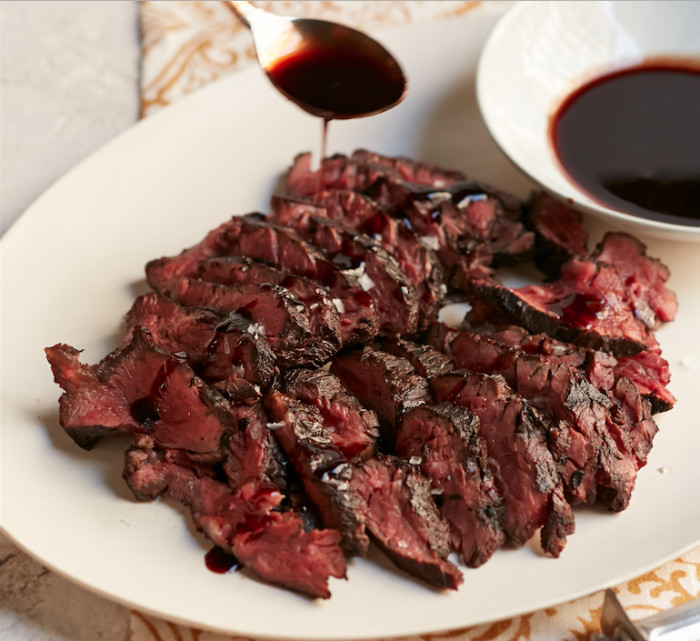 I much prefer hanger steak, with its strong, beefy flavor and pleasing chewiness, to more popular cuts, such as tenderloin, which I find bland and even kind of mushy. But unlike with more mild and tender cuts, you can't just throw a little seasoning on hanger steak and slap it on the grill. This recipe requires some advance planning, since hanger steak is best when it is marinated before cooking. A bold marinade complements the assertively flavored meat and tenderizes it a bit as well. Here I use a red wine with big flavor both to marinate the meat and in a reduced sauce — which incorporates the marinade after the meat is grilled. This way nothing — including all that great flavor — goes to waste. Demi-glace is a highly reduced, flavorful sauce based on dark veal stock. It is a time-consuming process to do at home, so I recommend buying good-quality demi-glace.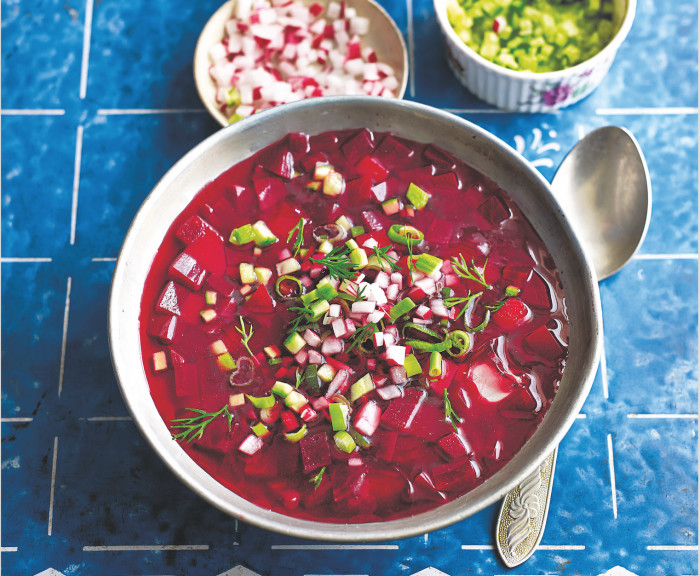 This is incredibly refreshing in the summer. I guess it's a hybrid of something Russians call okroshka (which comes from kroshit, meaning "to chop into small pieces") and the Ukrainians kholodnik ("the cold one"). I like the idea of brining the beetroot first. And I like the idea of fresh radishes and cucumber in it, too. Add a small splash of sherry vinegar, and a tiny bit of Tabasco if you can't find fresh horseradish, to funk it up a little.