Za'atar-Dusted Pita Chips Recipe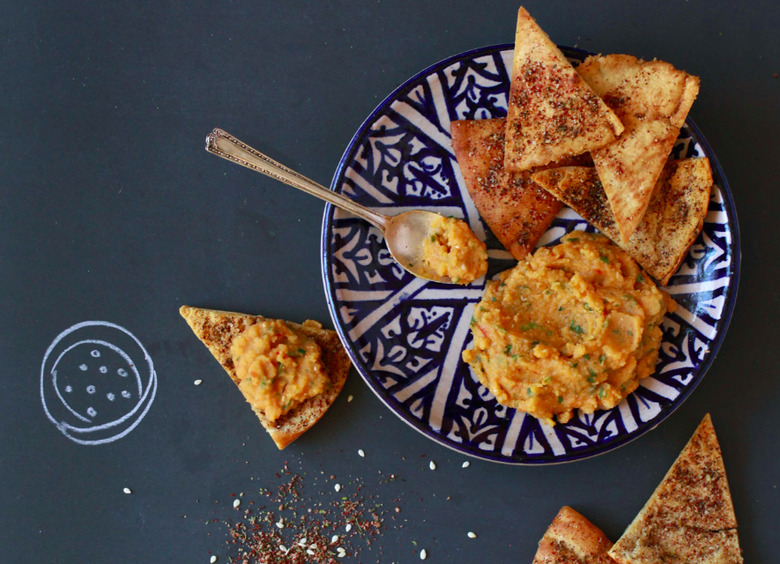 We may receive a commission on purchases made from links.
We've bought more boxes of crackers than we're willing to count. It's time to make our own, which is why we picked up a copy of Crackers & Dips. If you're proud of your crackers (and you will be if they're homemade), you're likely to enjoy the toppings even more. These Middle Eastern-spiced pita chips couldn't be easier: slice pita, spice, toss with oil and bake!
In this recipe, I sprinkle my homemade pita chips with za'atar, a Middle East­ern herb blend (in this case homemade) that is often mixed with olive oil and used as a bread dip. The dried savory, thyme and tart sumac in za'atar give these chips an exotic flavor that is especially tasty when served with dips of a similar eastern Mediterranean ilk such as tzatziki or spicy red lentil dip. Although these chips keep for up to 3 days, it's best to reheat them briefly so they can regain some of their original savor.
Za'atar-Dusted Pita Chips Recipe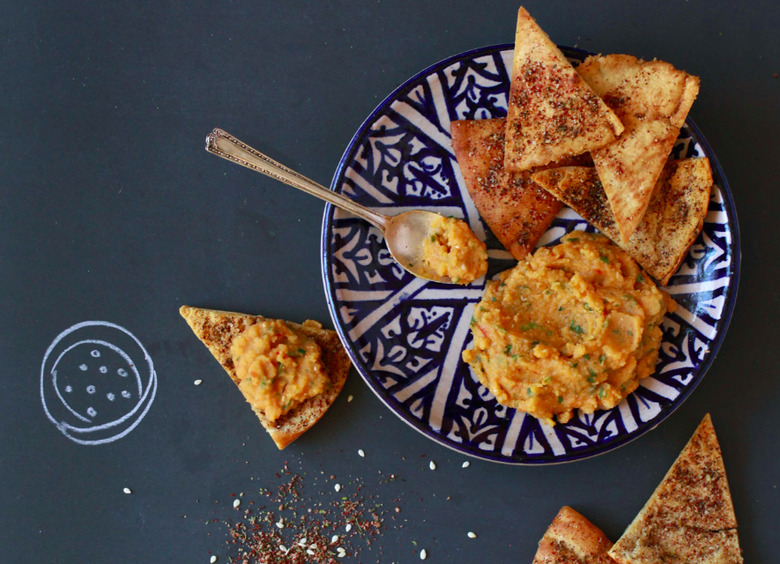 Ingredients
2 teaspoons dried savory
1 teaspoon dried thyme
2 teaspoons sesame seeds
1/2 teaspoon sumac
1/2 teaspoon kosher or flaky salt
4 pita bread rounds
1/4 cup extra virgin olive oil
Directions
Preheat the oven to 350°F. Using a mortar and pestle or clean spice grinder, grind the savory, thyme, sesame seeds, sumac and salt until the mixture is finely ground and fragrant.
Cut each pita bread into eight wedge-shaped pieces and peel apart the layers to make two thinner pieces of bread out of each wedge. Arrange the wedges closely together in an even layer on two baking sheets. Brush the wedges with the olive oil and sprinkle with the ground spices.
Bake the chips until they are golden brown and crisp, 8 to 10 minutes, rotating the baking sheets once from top to bottom and from front to back and stir­ring the wedges while baking. Cool the chips on cooling racks before storing in an airtight con­tainer for up to 3 days. Reheat the chips in a 350° oven for 4 minutes before serving after they have been cooled.
Swedish Caraway Rye Crisps Recipe
Crunchy Pig Skin Popcorn Recipe
Spicy Cheese-Stuffed Fried Olives