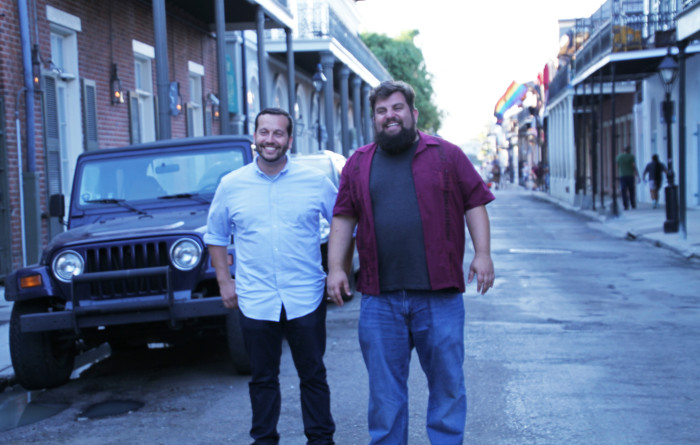 Professional travel writers Jason Kessler — a former Food Republic columnist — and Jeff Miller get paid to travel the world for a living. Now the duo will determine whether activities at the country's most popular vacation destinations live up to the hype on Travel Channel's new series "Trip Testers." The show premieres tonight at 11 p.m. with back-to-back episodes.
"Trip Testers" puts the spotlight on Jason and Jeff as they check out the best bargains and over-the-top adventures — from zip-lining above Fremont Street in Las Vegas to racing go-karts at a family-friendly track in San Antonio or digging into a fresh-from-the-sea bowl of poke on the Big Island in Hawaii. As Jeff says, "vacations are just too precious to not get them right," so these seasoned travel writers will help you decide if an activity is worth your hard-earned time and money.
Tonight's premiere episode of "Trip Testers" will focus on everything Las Vegas has to offer (a tall order, indeed) — from old-school Fremont Street to the fabulous strip, while water-sliding through a shark tank in between. The second episode brings the two writers to New Orleans, where they sample the French Quarter's finest absinthe and get up close and personal with a few alligators (though perhaps not in that order).
Food Republic is pleased to offer this exclusive clip from the show's first episode. Take a look below as the duo dines at the world-famous L'Atelier de Joël Robuchon inside the MGM Grand Las Vegas, and be sure to tune in tonight.