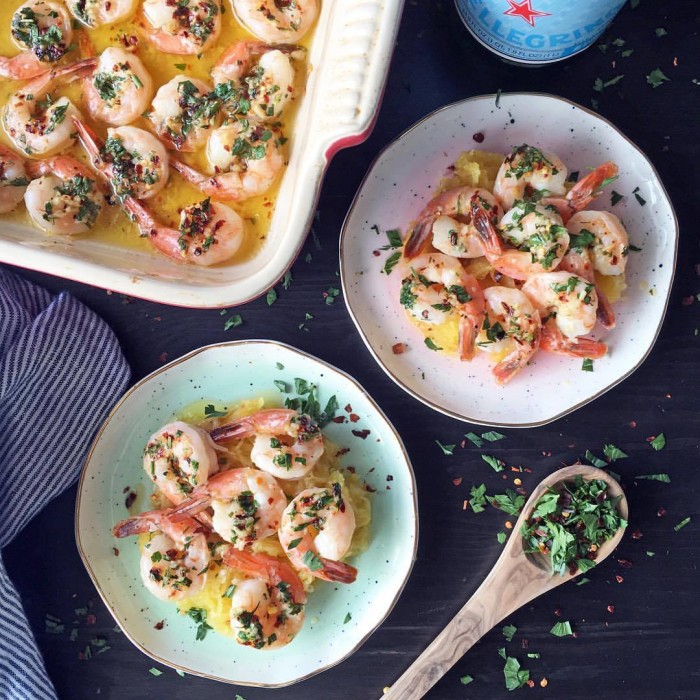 Based on the New York Times best-seller It Starts With Food by Dallas and Melissa Hartwig, the Whole30 diet is about consuming "real food."
The program promises to change your life for the better by eliminating the following foods from your diet for 30 days: sugar, alcohol, grains, most legumes, dairy, baked goods, junk food, carrageenan, MSG and sulfites. Why? Because these foods can influence your mood, hormones and the delicate balance of your gut bacteria, in addition to causing inflammation. It's about resetting your body, not cheating the system. For that reason, paleo baked goods and substitutes like muffins, pancakes and tortillas are also forbidden. Think about it this way: You can still be a vegetarian and eat all the potato chips in the world, but cutting junk food out will obviously encourage weight loss. One of the program's rules, however, is to avoid any scale-monitoring.
After suffering from a four-day-long stomach bug after Christmas, I figured my system had been wiped clean and I'd embark on this Whole30 journey once again. My last attempt at the program lasted only a week and ended rather dramatically. However, I'm feeling confident I'll be able to successfully complete the month-long program scot-free.
The site insists that it's not hard. Depending on your normal diet and lifestyle, I'm here to say that it is, in fact, a little hard. A lot of planning and grocery shopping goes into it. Dining-out options are incredibly limited. I have few food allergies and am not a picky eater. I had to say so long to some all-time favorites: tacos, popcorn, sandwiches, noodles and all forms of soy. For someone who probably eats too much candy for a person her age, cutting back on sugar was difficult. Not only in the form of sweets and desserts, but the white powdery stuff is in everything. We're talking furikake, Sriracha, potato chips, a number of marinades and dressings, broths, spice rubs. It'll even sneak up on you as dextrose. This forces you to read ingredient labels, a good habit we should all develop.
Unexpectedly, the diet taught me a lot about my eating habits. After spitting out an Altoids mint (sugar is the first ingredient listed) that I had mindlessly popped into my mouth on the first day, I became hyper-aware of how and what I eat out of sheer habit. The same goes for sipping on a beer while cooking.
Despite cutting all of these things out of my diet, Whole30 didn't induce the same fried chicken wing dreams as my teenage-era pescatarian stint did. No floating bowls of rice or pasta taunted me in my sleep. Instead, I'm sleeping soundly, my moods are up and my skin has cleared a bit, just as the program promises.
About a week into this round, I've gotten well acquainted with the many ways cauliflower rice can be incorporated into a meal, found a new love for romanesco and made a kickass Thai curry. If anything, Whole30 makes going out inconvenient. But hey, it's only a month! It's not like I'm hitting every popular spot in the dead of winter anyway. But truth be told, I can't wait to devour a bowl of ramen come February.