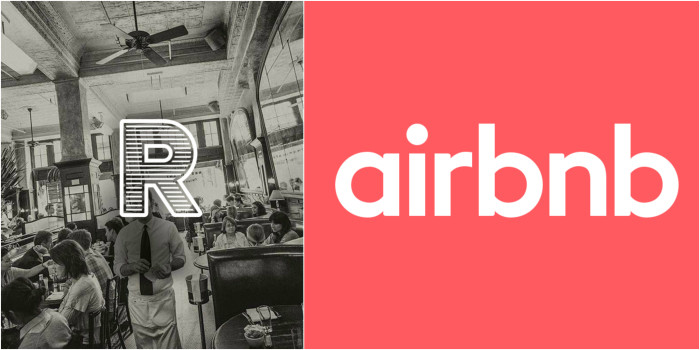 Paying for reservations is nothing new in the restaurant industry. We highlighted this fast-growing trend way back in the summer of 2014. Since then, the practice has only expanded, reaching an unprecedented number of cities and restaurants. While companies have since altered their business models — charging only for prime-time tables at "hot" restaurants, requiring a flat fee or eliminating payments altogether — a handful of them have managed to thrive as the market sorts itself out and becomes less crowded. One of the leaders in this industry is Resy, cofounded by food-industry veteran and CEO Ben Leventhal.
Resy now has the numbers to back up its continued success. Just this morning, the company announced $13 million in Series A financing, secured largely from Airbnb. The partnership is strategic as part of Airbnb's "Trips" feature, which intends to bring together where visitors stay, what they do and the people they meet while traveling. The completion of the partnership will allow guests in more than 50 markets staying at Airbnb properties to "dine like a local."
As for more of those numbers we mentioned? In addition to operating in more than those 50 cities, Resy works with nearly 1,000 restaurants, growing the number of diners seated in the past 12 months by an unprecedented 873 percent, to nearly 1,500,000 last month. There are, of course, other successful reservation apps (OpenTable remains a fixture in the industry), but the latest investment figures are just as impressive as the caliber of many of the restaurants joining these platforms. It would appear that, unlike some other restaurant movements of the past couple years — hospitality included comes to mind — this one is certainly here to stay.