There are two clear themes in this year's awesome food gifts under $50 guide: drinking proper cocktails, and playing with your food. Many of these gifts are meant to facilitate and elevate home cooking, and others are simply about making it more fun. Gift-giving shouldn't always be a serious endeavor. The holidays are meant for celebrating and making memories with family and friends. After a tumultuous autumn, I think we all could use a little levity, a good snack and a stiff drink this holiday season.
Gadgets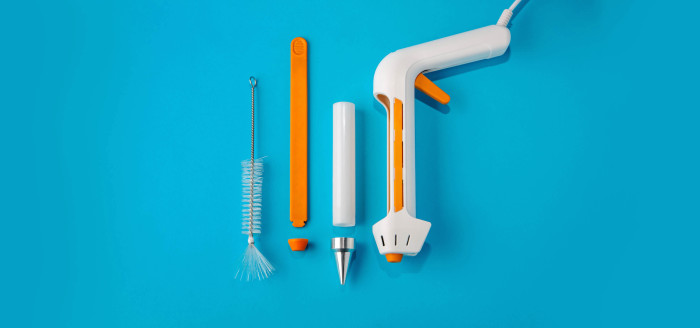 A Hot Glue Gun… For Cheese — $35
It's a cheese toy with a quality pun built right in. What could possibly go wrong? Meet the Fondoodler, a brightly colored apparatus that turns cheese into liquid ink. Sure, it's a bit of a novelty, but (now) on sale for only $25, it's the perfect gift for a wily teenager, an office White Elephant party or simply that weirdo friend of yours who's always writing in cheese anyway. fondoodler.com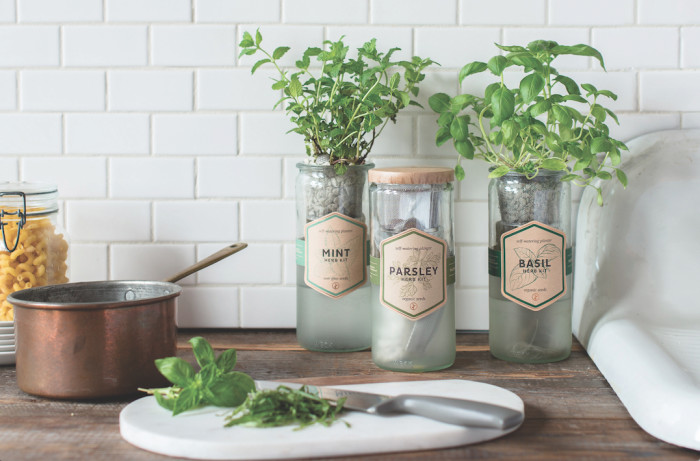 Self-Watering Herb Kit — $30
Most at-home herb gardens are more hassle than they're worth — messy, expensive and overwrought with a huge container. These capsule gardens are fully self-contained and affordable. The simple hydroponic watering system does all the work without any mess. Plus, the adorable Weck jar containers are the perfect aesthetic for the hippie-chic DIY-er in everyone's circle. modsprout.com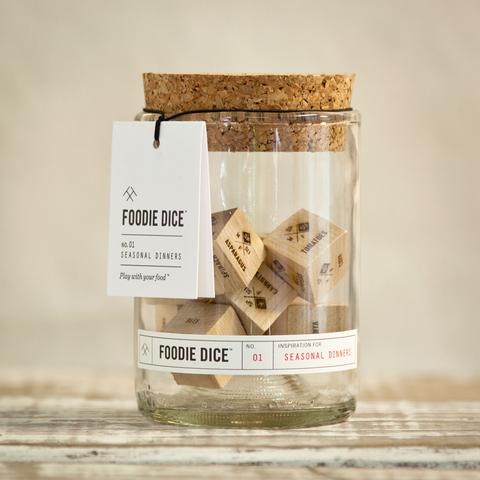 Foodie Dice — $34
Originally conceived as a fun tool to help home cooks branch out of their culinary comfort zone, these dice feature a combination of ingredients and methods to inspire new recipes. There's also a mixology version for the blossoming bartender. The dice are mostly functional, although with a few drinks, a clever party guest could concoct a drinking game or foodie version of craps/shooting dice. foodiedice.com
Food
Umami Pastes — $8
Forget the nondescript tomato paste in a can and generic anchovy paste at the supermarket. Entube's new line of super-concentrated gourmet flavor pastes are a welcome upgrade for any kitchen.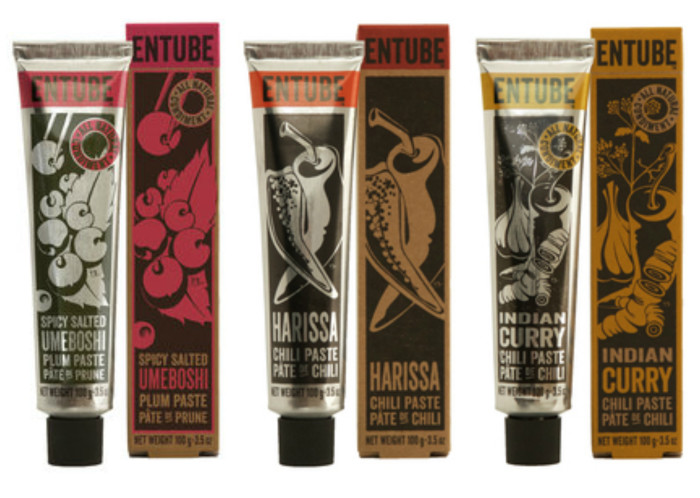 The umeboshi (Japanese pickled plum) paste is a standout. Umeboshi products can be hard to find but are critical ingredients in many vegan recipes, as the rich umami imparts deep flavor usually provided by animal fat. Use Entube pastes to make a divine walnut pâté. entube.la
Purse Bubbly — $12 to $14
Whether you're party-hopping this holiday season, or just trying to survive your in-laws, everyone could use bubbly on demand. Moet's minis are fun little single servings of its premiere champagne and include a mini flute that attaches to the bottle. They are perfect for stocking stuffers or as a final piece to round out a gift basket…or for simply packing in your purse. Hey, no judgment here. gifts.mhusa.com
Very Fancy Mustard — $26 to $48
Mustard is probably not the first thing that comes to mind when brainstorming exceptional holiday gifts. Think again, though, because La Maison Maille's from the pump mustards are shipped refrigerated from France, so they maintain a more potent mustard flavor than their jarred counterparts. The jars are filled to order at Maille boutiques and can be refilled in the stores with insight from a professional mustard sommelier at no additional charge. Most of the specialty on-tap mustards are made with wine, and the ceramic jars can be refilled at the stores. maille.com
Kits
There is a subscription for everything from bacon to DIY baking. Admittedly, most mail order boxes can be a bit cheesy, but they're good for beginners who — let's be honest — have no idea what they are doing in the kitchen. They're also great for more experienced gastronomes looking to expand their repertoire. If you opt for a multi-month subscription, they're also the gift that keeps on giving. 
International: Bon Appetit Box — from $30
There are a lot of subscription services that curate international condiments and treats into monthly samplers (think exotic marmalades and imported tapenades). California based startup Bon Appetit Box does a nice job sourcing unique French brands for its boxes, all thoughtfully packaged with a handwritten note. The Breakfast Box includes exceptional lavender honey to spread on binge-worthy madeleines. bonappetitbox.com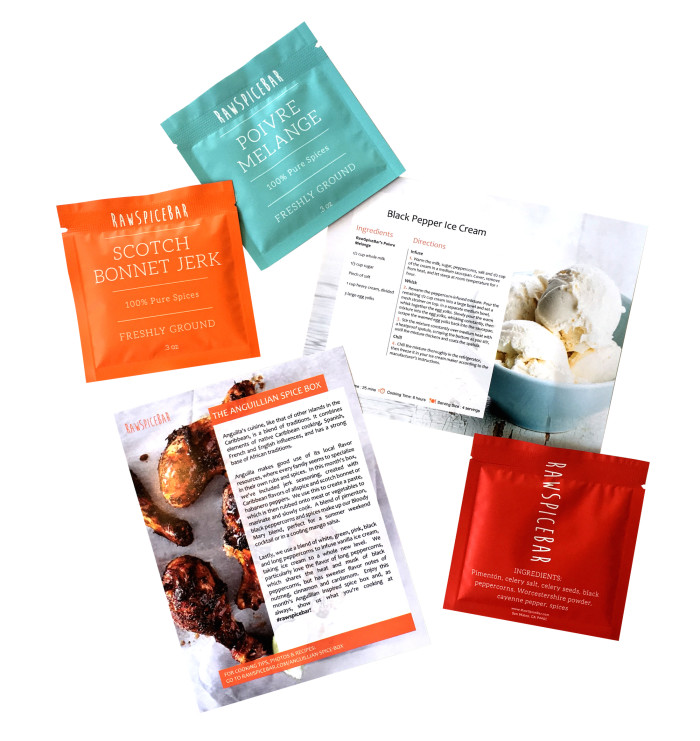 Raw Spice Bar — from $6
Anyone who has tried to branch into a new cuisine knows that spices are an investment (we're lookin' at you, saffron). Raw Spice Bar solves the problem by putting together monthly flavor kits with global spice blends and corresponding recipes, making international cuisines more accessible for adventurous home cooks. November was Pondicherry month, for example. With boxes starting at only $8, it is arguably the best subscription box for the money. rawspicebar.com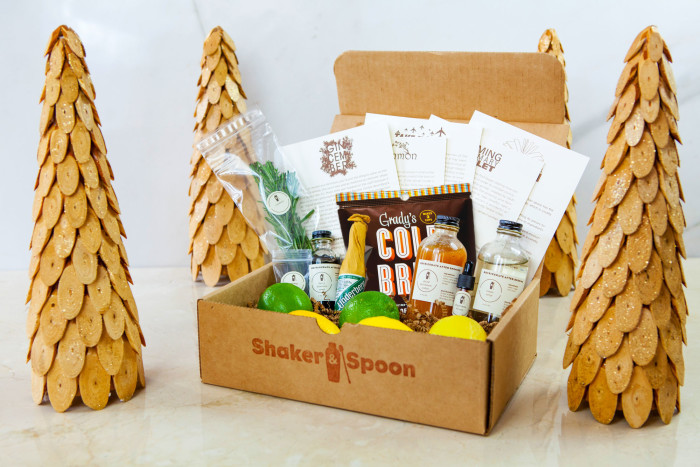 Booze: Shaker & Spoon — from $50
Shaker & Spoon doesn't provide any alcohol in its boxes, which leaves us a bit wanting given the price tag, but the champagne box was an unexpected delight. The refreshing cocktail recipes and handmade, artisanal syrups and bitters turn a glass of champagne into an inspired Cocktail. The recipes were generous, making a total of 12 drinks per box, but should you find a favorite, all the syrups can all be purchased separately online as well. shakerandspoon.com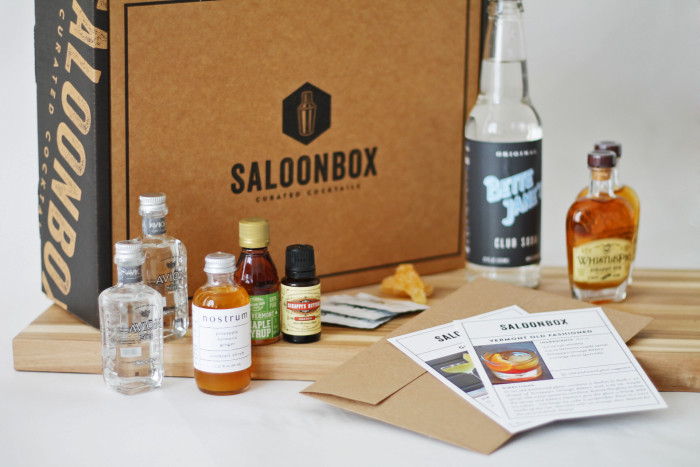 Saloonbox — from $35
Saloonbox does include spirits with its subscriptions, but the boxes don't make nearly as many servings (typically only four cocktails per box). The recipes and ingredients are curated by an array of mixologists sourcing from local, small-batch brands, so each box is a distinct reflection of that month's drinkmakers. saloonbox.com