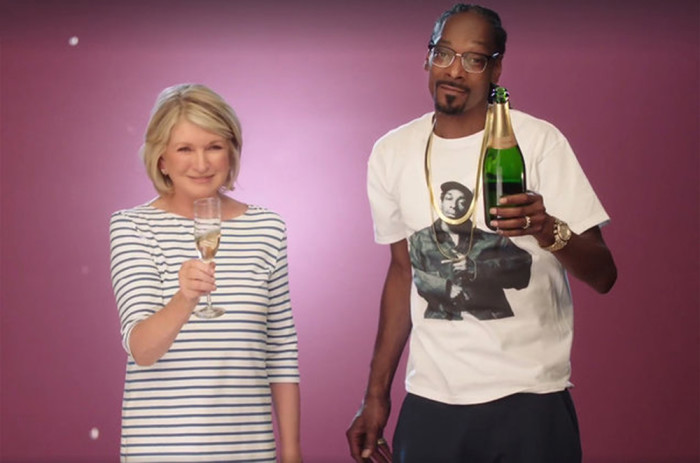 Today, VH1 announced that Martha & Snoop's Potluck Dinner Party has been renewed for a second season. Variety reports that the show debuted to over 3 million viewers and has earned solid ratings and rave reviews since. "That's right, me and my homegirl Martha will be back for a second season and we can't wait," Snoop Dogg said in a statement.
VH1 reps told Variety that they're thrilled with the oddball duo's chemistry. High-profile guests like Rick Ross and Seth Rogen have undoubtedly helped attract viewers to the show, which features the doyenne of domesticity and the perpetually stoned rapper making dishes and riffing on each other's techniques. The dinner party features the hosts and guests trading anecdotes and talking about cooking.
On a related note, Food Republic editor Richard Martin has admitted that his negative prediction for the show has been proved wrong, and as he'd promised, Snoop Dogg and his entourage are entitled to a round of In 'N Out double-doubles, on him. Snoop, contact this site if you're interested in collecting.