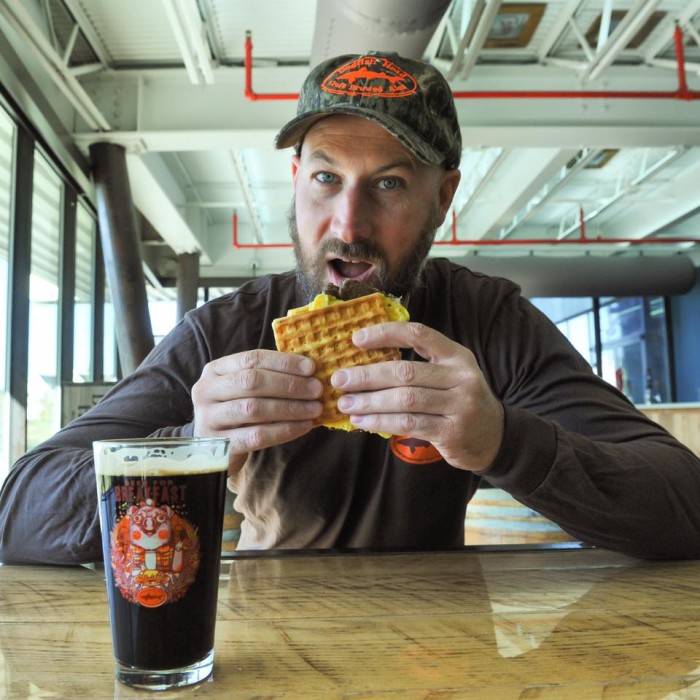 Some mornings, all you want to do is drink beer for breakfast, as the Replacements once mused. Thanks to Dogfish Head's latest endeavor, we can do just that. Behold: Beer for Breakfast Stout.

The beer goes beyond a traditional coffee stout with the addition of pork scrapple, leftover bits from pig butchery that are chopped, boiled, spiced, formed into loaves, sliced and fried as a breakfast meat. Fatherly reports that the Delaware brewery used a low-fat scrapple from a local company that specializes in the porky loaves. A regular-fat scrapple would have messed with the brewing process and offered a less foamy head. The 7.4 percent ABV brew was also brewed with coffee, maple syrup, chicory and oats and is now available in stores.

Check out Dogfish Head founder Sam Calagione talk up this sweet brew below.