We know it as the Thanksgiving sandwich: Turkey, stuffing, cranberries, a layer of sweet potato if you're feeling adventurous, maybe a little bacon, mayo or spinach for flair. In England, it's the Christmas sarnie, and it is a Big Thing that hits shops and supermarkets this week. British purveyors and chains create an annual spin on the classic Christmas dinner staples (which are more or less the same as Thanksgiving dinner staples) for a market that anticipates them with glee. It's a whole feast between two slices of bread — what's not to love?

Daily Mail food writer Imogen Blake tasted and rated more than 30 of these beloved sandwiches, from the familiar (Starbucks, Subway, Pret A Manger) to the thoroughly British (Sainsbury, Tesco, Greggs). High-end retailer Marks & Spencer is upping its game this year with a venison and sour cherry chutney sandwich that just might out-venison Arby's daring venture.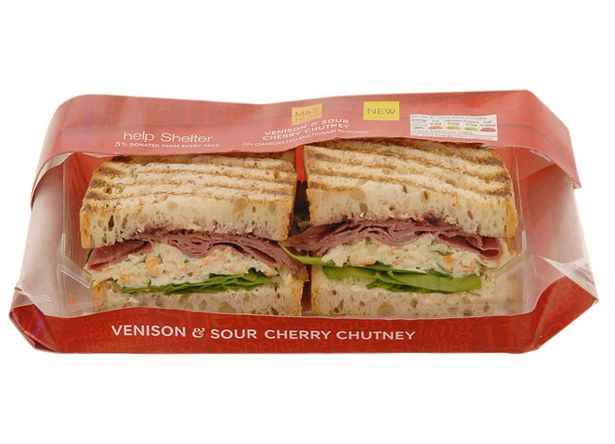 Others on this year's list include impressive vegan, gluten-free and sausage-based sandwiches, and one particular offering that's "like a reliable but boring husband you've been married to for 20 years." In the land that invented the sandwich as we know it, it's a thoroughly pleasant little subculture that wouldn't look at all out of place, say, across the pond.