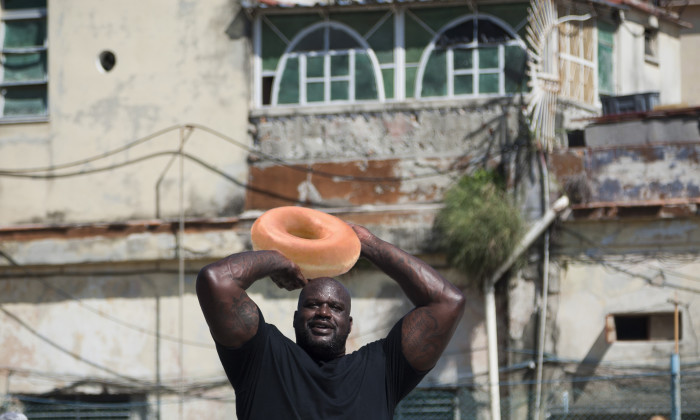 The only thing Shaquille O'Neal is dunking these days is doughnuts in coffee.
O'Neal has signed on to be Krispy Kreme's global spokesperson, as well as the owner of a historic Krispy Kreme location in Atlanta. He shared great joy on Twitter when announcing the partnership, not unlike when he expressed his love for the original glazed doughnut to the tune of Mariah Carey's "We Belong Together" back in 2009.
https://www.youtube.com/watch?v=YduO8-ALReA
Related: According To Shaquille O'Neal, There Is No Food That Helps Free-Throw Percentage
Krispy Kreme will be offering autographed prizes for social-media posts tagged with #ShaqOrTreat between October 28 and October 31. Always the entertainer, the retired basketball star and current studio contributor also has commercial deals with Gold Bond and Icy Hot, among others.