NYC's Beloved Babu Ji Set To Open In San Francisco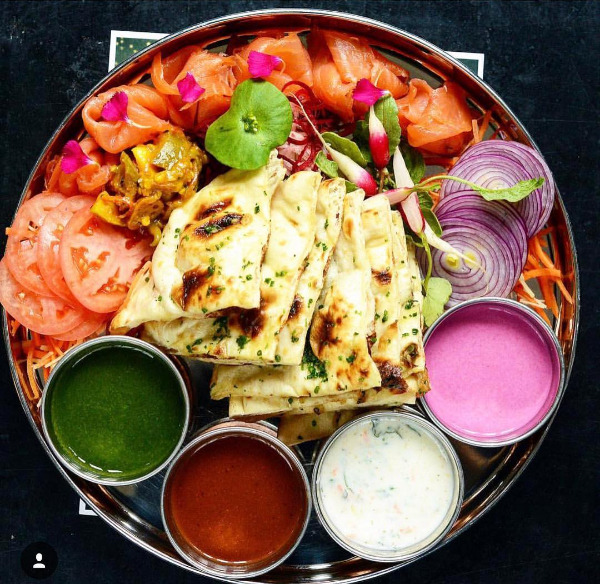 (Photo: Babu Ji/Instagram
It's not every day that a restaurant becomes so popular in New York that it sets its sights on the fertile ground out West. Babu Ji, a modern Indian bistro in Manhattan's Alphabet City, is not only our favorite Indian restaurant right now — it's one of our favorite restaurants, period, and it's hitting San Francisco later this fall. The third restaurant helmed by the team of chef Jessi Singh and wife Jennifer, Babu Ji is a far cry from your neighborhood curry joint. It's a pretty big feat, considering that Manhattan's highest density of curry joints are located just a mile or so away.
The SF outpost will be located in the Mission District (home of all things delicious and edible), where Jessi and Jennifer Singh first met. Expect more of the fresh, elevated takes on Singh's native Indian recipes, with dishes from the extra-hot clay tandoor oven, twists on classic curries and a reprisal of his ever-popular tasting menu (with beer or wine pairings). The SF location will also feature a revamped beverage program, and the menu will naturally include such signature flourishes as "this curry is legit" and "chai like we drink at our homes."
Beyond garnering a dedicated following, the restaurant has enjoyed partnerships with fellow NYC mainstays like Black Seed Bagels and Oddfellows Ice Cream.