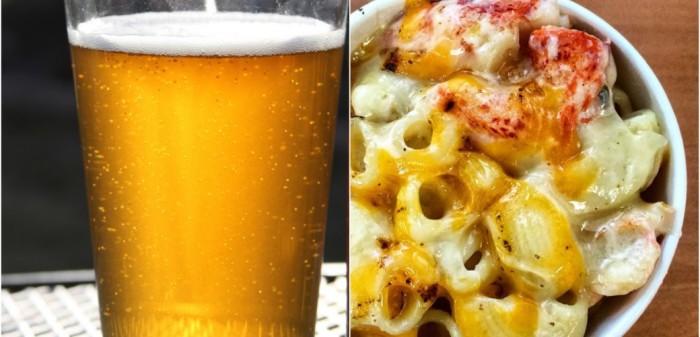 For some, the idea of pairing beer and macaroni and cheese and calling it "gourmet" might seem absurd. Think about college, for instance: Easy Mac and a can of something "lite" is the fuel of late-teen academia. In those days, the fact that mac and cheese was cheap, hearty and quick was just about all that mattered. Things have changed a lot since my college years in both the worlds of beer and macaroni and cheese. While the combination is still pretty perfect, it's become undeniably trendy in the restaurant world and is particularly suited for brisk weather.
It's no secret that the craft beer industry isn't just on the rise — it has arrived and is here to stay. What might surprise you is that macaroni and cheese is also a billion-dollar industry that goes far beyond the boxed versions at the supermarket. New restaurants serving this dish exclusively are rapidly opening up across the country, putting eclectic spins on the basics in order to stand out. Take S'MAC's Napoletana, for instance, which is a mac and cheese substitute for a Neapolitan pizza with fresh mozzarella, roasted tomatoes, roasted garlic and fresh basil. The variety of styles remind me a lot of the way beer has evolved from watery swill to a nation full of flavored lagers and ales. This can make pairing challenging, but also really fun.
With both boasting an incredible range of styles, find the most absurd dish of cheesy mac out there and you can bet there's a beer to be paired with it. When you're matching dishes with brew, you want to figure out what the dominant flavor will be. If you were using a really strong or sharp cheese, an IPA or pale ale is perfect for refreshing your palate between bites. If the dish focuses on ingredients besides cheese, as so many of the memorable versions today do, look to match up hearty flavors with a bolder beer. Leave your college memories of microwaveable blue cups and silver-canned beer in the dust with a few suggestions.