In our explainer Inside the Anatomy of Thai Curries, we broke down some of your favorite dishes on the takeout menu. Now, explore a world of Thai curries rarely seen outside their native land. If you encounter any of these complex, spicy preparations at a restaurant, order away!
The list of ingredients that go into each variation may sound daunting, but in fact most Thai curries have the same ingredients. By adding or subtracting an ingredient or adjusting ratios, you'll have a completely new dish.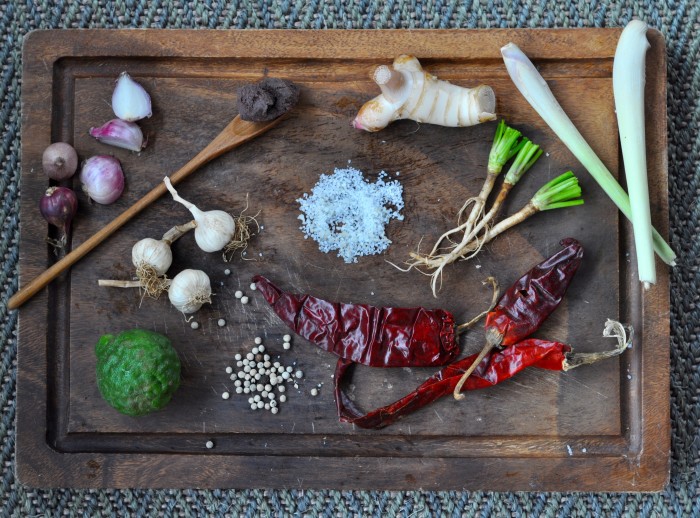 Kaeng Kua
This curry paste is the "mother" of three popular Thai curries you'll find on menus in Thailand as "chu chi." The most common is a classic red curry.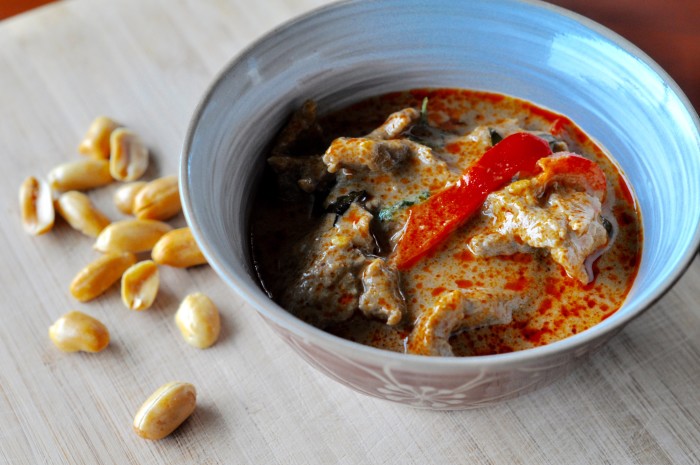 Add some peanuts, and you'll end up with Penang curry. Toss in a little aromatic fingerroot (known in Thai as krachai) and fish and you get namya, a curry that is not too spicy. It's a Thai favorite, eaten with rice noodles and pickled vegetables.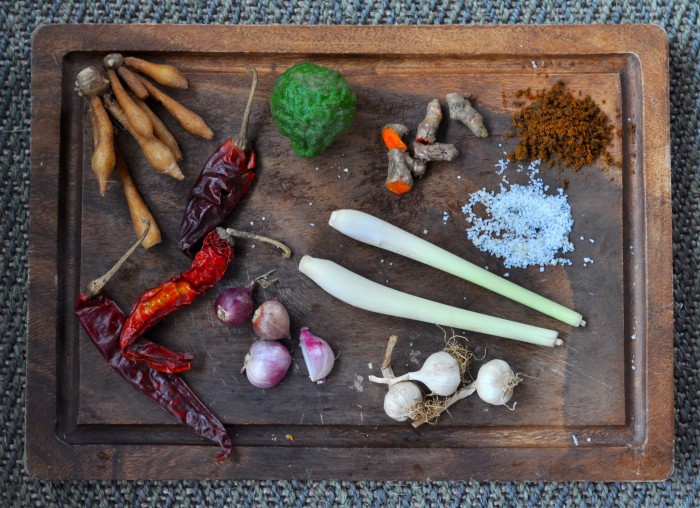 Khao Soi

Khao soi is a popular northern Thai dish of noodles in a curry broth. The base paste is similar to that of red curry but with the addition of curry powder and fingerroot. The dish is cooked with coconut milk and seasoned with soy sauce and palm sugar.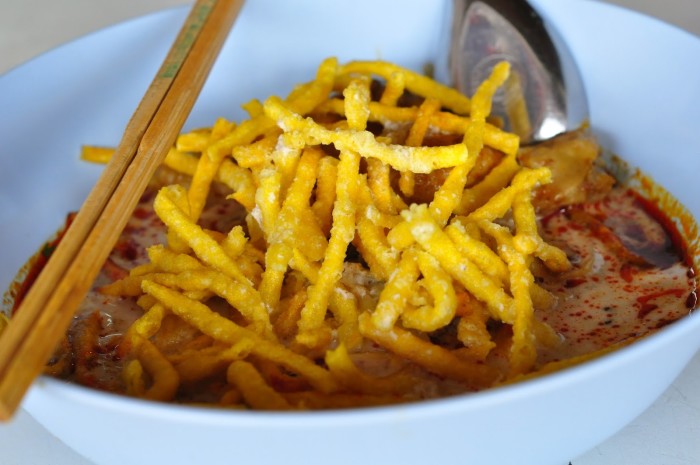 Mung beans are added toward the end of cooking to help thicken its consistency, and the finished product is topped with crispy fried egg noodles and eaten with shallots, lime, pickled cabbage and flash-fried chilies.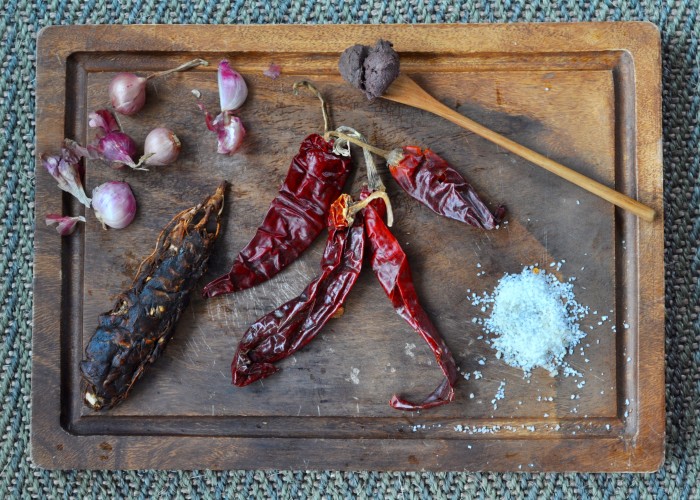 Orange Curry
This curry is common throughout Thailand but rarely found Stateside. Sour, salty and sweet, it's an easy dish to slurp and eat without being worried about the heat creeping up on you. It is also a water-based curry (rather than coconut milk), which gives it a thinner consistency.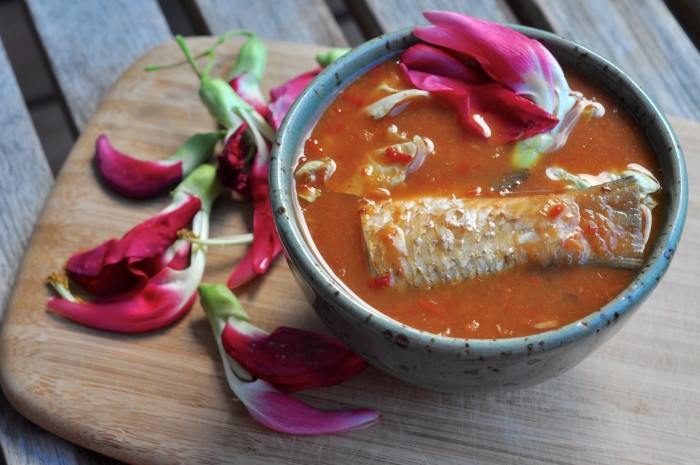 The southern version is much spicier, just like most of the dishes from the south of Thailand. You'll typically find fish in this curry, as well as a piece of fried Thai omelet studded with an herbaceous local vegetable called cha-om. The tamarind used in the curry paste imparts the dish's unique tartness. Enjoy orange curry with a hot bowl of Thai jasmine rice.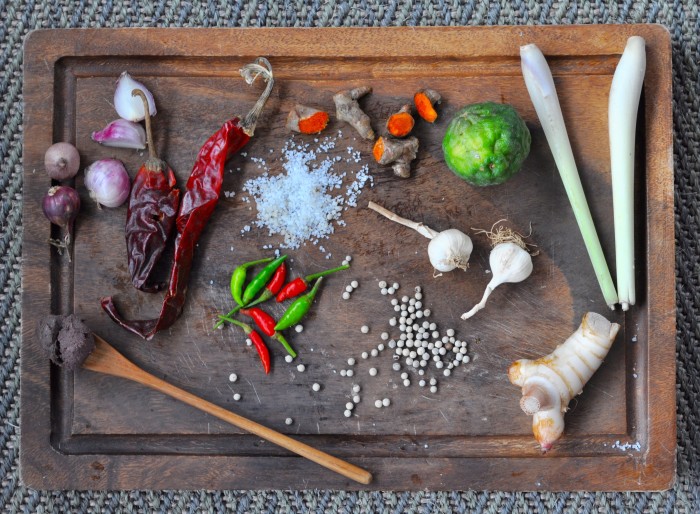 The Real Yellow Curry (Kaeng Som)
This yellow curry is different from the yellow curry (kaeng karee) you order at Thai restaurants in America, as mentioned in the first explainer. The two are often confused outside of Thailand, but they have completely different flavors. This yellow curry, known as kaeng som, comes from the south of Thailand, and it's known for its intense heat.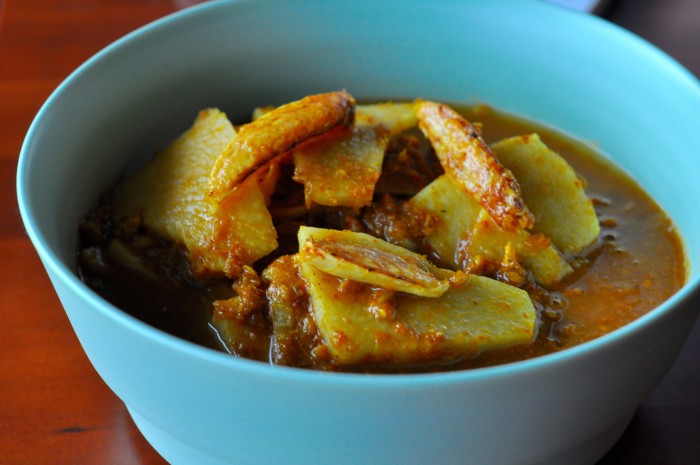 This is also a water-based curry, which really allows the blend of ingredients to shine front and center. The bird's-eye chili provides the intense, mouth-fanning heat, while the yellow color comes from the turmeric. An adaptation to this dish is made by adding fish innards to the curry.