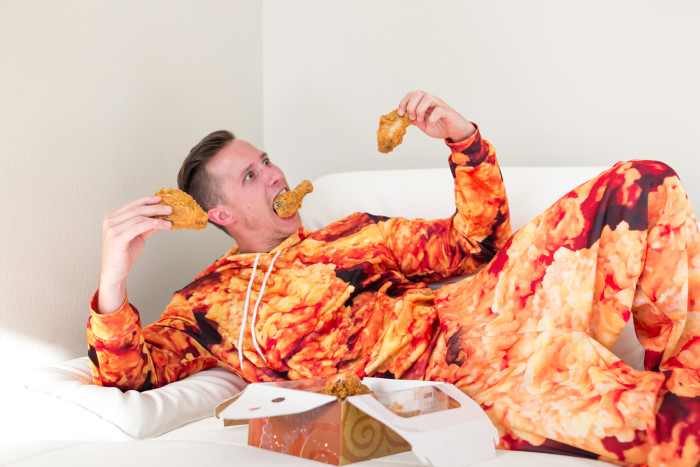 From the good people who brought you the outrageous Top Ramen tracksuit comes a whole line of other interesting food-themed garments.

It turns out that the company, GetonFleek, has a wide variety of pullover-sweatshirt-and-sweatpant combos that help you articulate your love for almost anything. Adobo seasoning? Check. Bacon? Check. Candy corn? Of course. Cheez-Itz? You bet. Fried chicken? Eff yeah! Nutella? Naturally. How 'bout a cat standing on a burrito? Yep, that too!

These prints are also available in baseball jersey, tank top, T-shirt and zip-up hoodie form.

Whatever your cup of tea, you might be able to find it on this site. Let your foodie flag fly if you feel so inclined.