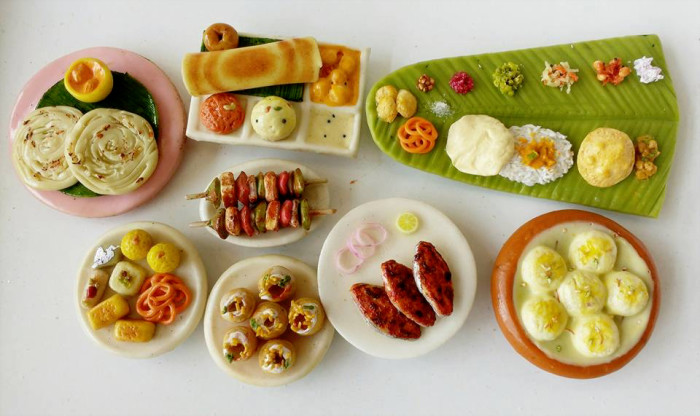 Why do we love ultra-realistic miniature versions of food? Whether it's watching them being cooked in real time or simply admiring the painstaking handiwork of polymer clay sculptors, there's something oddly satisfying about teeny, tiny edibles (or inedibles). And we're not just talking good old-fashioned American dollhouse food — the craze hit food-crazy India hard, and artist Sueño Souvenir's South Indian cuisine is proving to be particularly photogenic, right down to the millimeters-long green chili on the side.
What's truly masterful about these creations is that Indian food is not always easy to present aesthetically, which you know if you've ever tried to Instagram your bowl of curry. Hint: Lose the bowl, pick up a banana leaf. Sueño's attention to detail highlights the crispy and golden brown, the fluffy, and the spices and herbs used to garnish. Check out all the incredibly detailed traditional elements of dahi puri (dry relative of pani puri): the crunchy shell, cubed potato, corn kernels, fried lentil noodles, yogurt drizzle and chopped cilantro.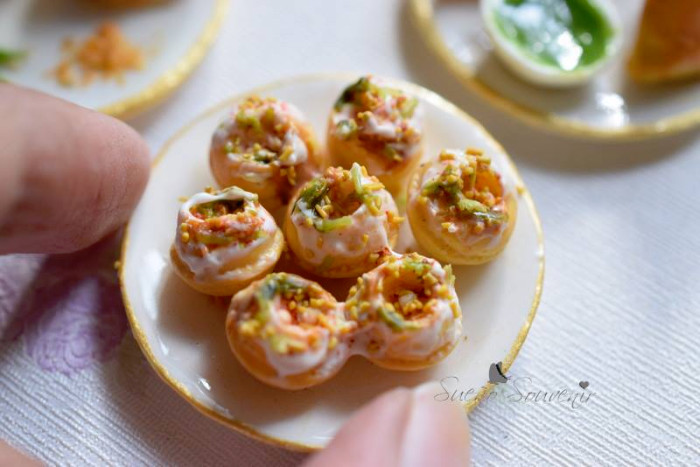 For a traditional South Indian breakfast of idli and dosa (fermented rice and lentil cakes and pancakes), Sueño nails all the important details right down to the griddle marks on the dosa, drumstick vegetables in the sambar, and peas in the potato filling to the mustard seeds in the coconut chutney.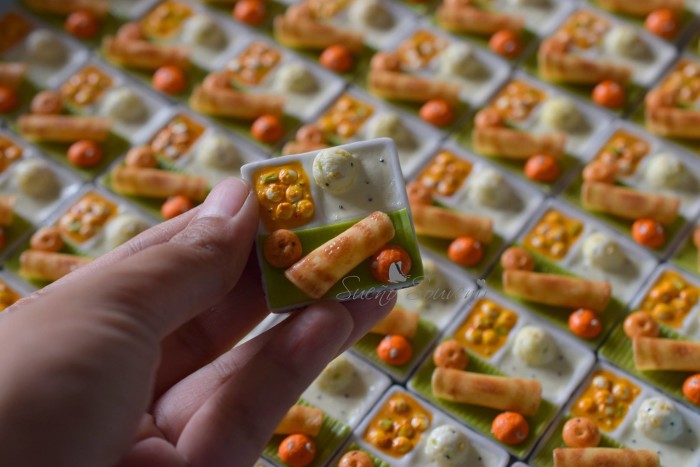 And for a sweet end, saffron threads and crushed pistachios on sweet cottage cheese dumplings known as rasmalai.