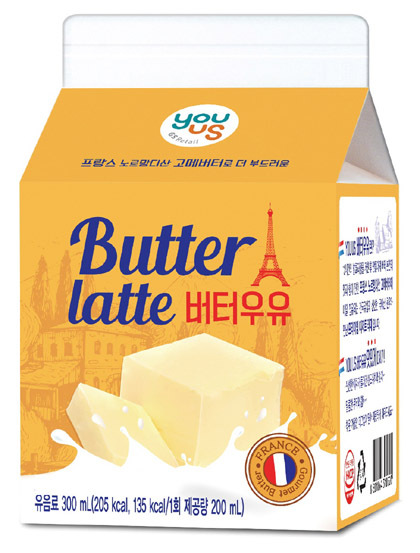 So you rolled your eyes when you read that title. But has there been a more polarizing ingredient than butter recently? Sure, there are the age-old debates about just how bad it is for you compared to its most common substitutes, as well as calls for increased transparency from restaurants regarding its liberal usage. And of course, the art of butter carving will live on forever. But butter has also been at the center of some crave-worthy — and "healthy" — creations as of late.
First, there was Bulletproof coffee. Ring a bell? Yup, we're talking about that "toxin-free, miracle drink" trend that took hold just over a year ago: Add some unsalted butter made from grass-fed cows to your coffee and lose weight while improving brain function. Or so was the claim. Now, people are going gaga over Korean honey-butter potato chips. There's an NYC restaurant dedicating a pop-up to them and even a black market on eBay for the foodstuff. Which leads us to the topic at hand: drinkable butter.
On Friday, The Korea Herald reported on the launch of YouUs Butter Milk, a honey-butter-milk inspired by those very potato chips and their popularity in Korea. Described as a "dessert latte" that blends the rich taste of gourmet Normandy butter and fresh milk, the concoction includes a pinch of French salt to draw out further sweetness. An image of the Eiffel Tower is plastered across the milk carton to ensure the authenticity of the drink's ingredients, naturally.
Is this gimmicky-sounding beverage just a flash in the pan or a sign of something bigger? Don't be so quick to count it out. Or any butter-driven items, for that matter. The Herald article points out that sales of products with the word "butter" in their name increased close to 90 percent in 2014 and close to 120 percent in 2015.