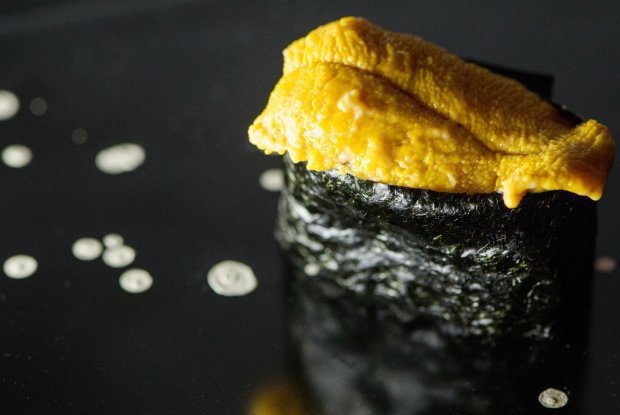 New York City is home to many of the country's most expensive restaurants. Big-name chefs like Daniel Boulud, Jean-Georges Vongerichten and Thomas Keller operate fine-dining establishments with extravagant tasting menus that make use of the highest-quality ingredients. But in recent months, it's not these types of restaurants that have had diners clamoring for reservations far in advance, willing to spend hundreds — thousands, even — on a single meal. Forget white tablecloths, gold crumb scrapers and thick, leather-bound wine lists: An omakase craze has officially hit the Big Apple, and it's not going away anytime soon.
Omakase is a Japanese phrase that literally translates to "I'll leave it up to you." Traditionally, the selection of items is left entirely to the chef, who bases his or her decisions primarily on the freshest ingredients available that day (the term is most commonly associated with sushi but can encompass other types of Japanese cuisine as well). It's a rather foreign concept for the American diner; there's little if any choice involved, and a definite element of surprise in play. Consider it a tasting menu — without any sort of menu. Finally, there's the breakneck speed at which an omakase meal can take place. Sit at the sushi bar and you might be out the door (and out hundreds of dollars) a mere 45 minutes later.
Omakase spots are opening around New York City at an unprecedented rate. It had always been relatively common for upscale sushi restaurants to give diners the option of putting their trust in the chef, but it wasn't until semi-recently that venues offering only omakase really took off. And what a takeoff it has been. Keep track of lists of the latest "hot spots" and there will undoubtedly be multiple omakase joints on there. A-listers and finance honchos certainly haven't ditched the fine-dining scene altogether, but you're just as likely to catch a glimpse of them eating a piece of nigiri with their fingers while sitting around a minuscule wooden bar as you are to spot them at a luxurious, jacket-and tie-required restaurant.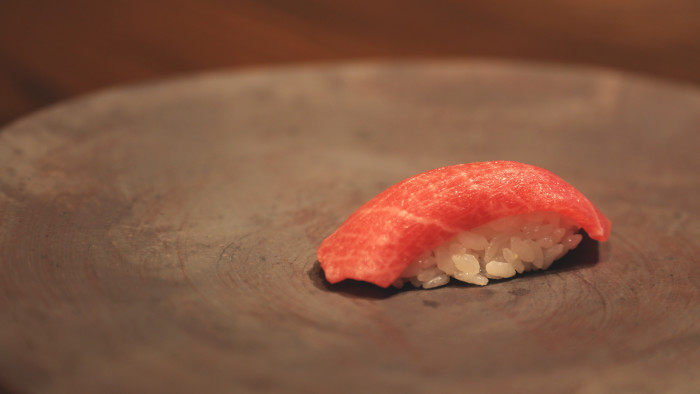 Then there's the astronomically high cost of dinner at one of these places. Omakase meals are regularly priced at $150 or higher in the city, exclusive of gratuity and any beverages. Shuko, Sushi Nakazawa, Kosaka, Boston offshoot O Ya and Los Angeles import Sushi Zo are examples of such restaurants that have opened in the past year or so in NYC. High-end global chain Sushi Ginza Onodera served the first dinner in its inaugural city location this week. The cost of its least expensive omakase offering? $300. To put all this into perspective, consider that the multicourse prix fixe menus at Michelin-starred, fine-dining mainstays Le Bernardin and Daniel go for around $140.
The rapid ascension of omakase to elite status among the city's heavy-hitting restaurants is significant for a number of reasons. It represents a shift toward a more adventurous form of eating; sea urchin and live shrimp were hardly a part of the mainstream dining scene a mere few years ago. Diners are not only enjoying these delicacies but are also becoming familiar with their intricacies — sushi bar conversations frequently center around the merits of Santa Barbara versus Maine versus Hokkaido uni. It also marks diners' placing an increased amount of importance on the quality of food above all else — with few exceptions, omakase meals are served in nondescript digs and without overly attentive servers or fussy beverage lists. People are jostling each other months in advance for the chance to sit down for slivers of raw-fish bliss…even for just 45 minutes at a time.