While we realize it's easy to pick up a 24-pack of hot dogs (and another large but not equal number of buns, because buns and hot dogs are never sold in the same quantity, ever) take some time to think about a crowd-pleasing plan for the first big grilling holiday of the summer. Now's your time to shine. These tubesteaks are anything but ordinary, and whether you're making sausages at home or simply grilling the perfect crisp sausages for your ravenous guests, there's something for you here.

These attractive hot dogs are served European style, on a baguette, but that doesn't mean they're not perfect for a pigskin nosh. They're just not beef franks, and we're okay with that. The cumin in the aioli plays nice with the cumin in the sausage. Good sportsmanship all around.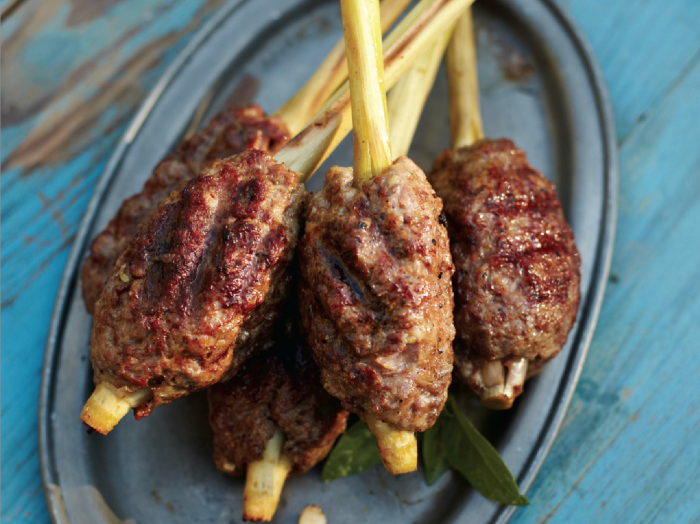 These fragrant sausage patties are great grilled and used in a simple rice-bowl meal with herbs or in a bánh mì. The mixture can also be crumbled into a stir-fry, grilled on skewers (or lemongrass, as in the photo), encased in a dumpling wrapper and steamed, or formed into little meatballs and combined with noodles in a noodle soup broth.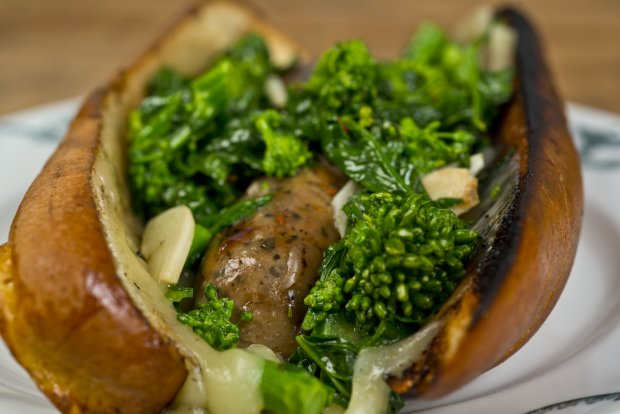 Make a batch of these updated hot dogs at your next barbecue and watch nobody mention with disdain how much they were looking forward to a plain old weenie with a neat line of yellow mustard. Not that those aren't tasty, too.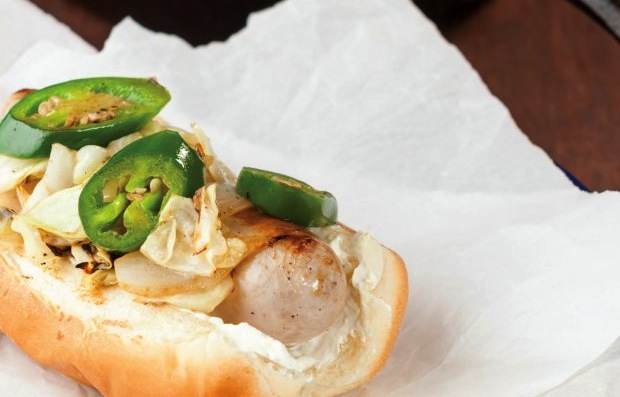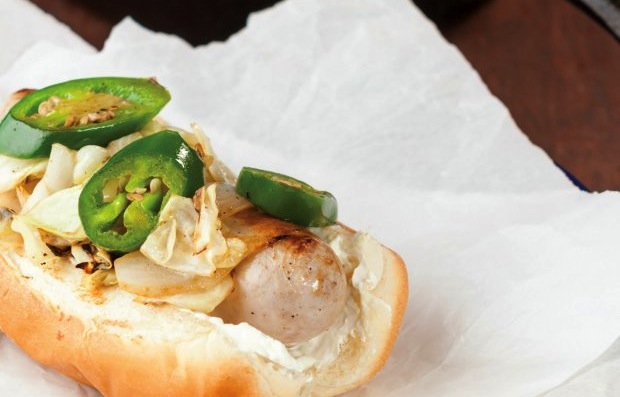 This strange Seattle creation likely came to be in the 1980s or '90s, when modern variations and the idea of haute dogs began influencing recipes. Not only are these dogs almost impossible to find outside of Seattle, they can be tricky to find within Seattle as well. That hasn't stopped this deliciously spicy and creamy dog from collecting a cult following. Loaded with veggies, jalapeños, sriracha and cream cheese, these dogs are all about thinking outside of the bun.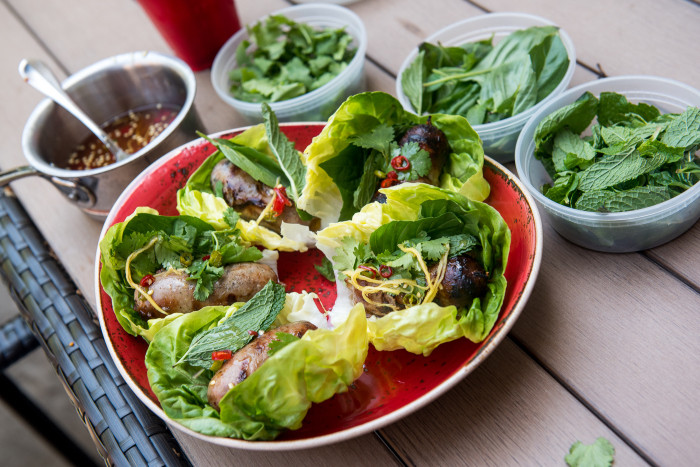 Dieterle likes this recipe because while the sausage is slightly sour, it's not as intense as some of the versions you will find in the Isan region of Thailand (far northwest). The move here is to make the sausage and allow it to refrigerate overnight, which lets the casing set (so it won't fall apart once it hits the grill). You can also make the chili sauce ahead of time. Once the sausage is cooled, slice it up and make these lettuce cups.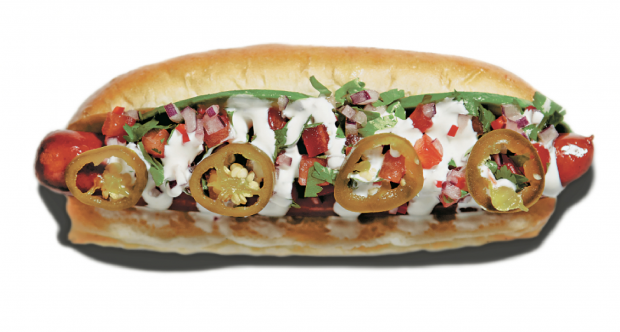 First came the gourmet burger. Now it's all about the hedonist's hot dog. Of the wonderfully quirky wieners created by Bubbledogs chef James Knappett, GQ recommends the José dog, in which Mexican meets Americana to fantastic effect.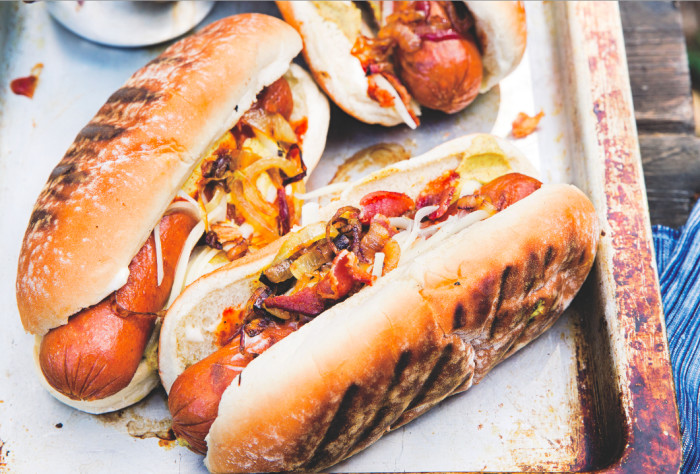 The aroma of caramelizing onions builds anticipation for these over-the-top bison dogs, loaded with the onions, bacon and barbecue sauce.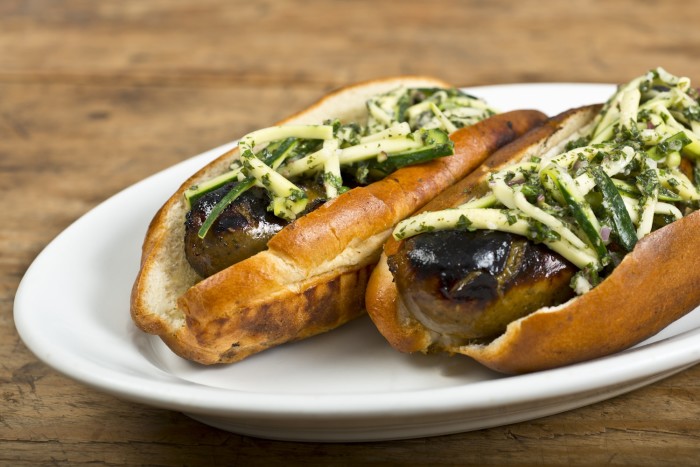 Everywhere I went in Morocco, I was guaranteed three things: merguez, zucchini and couscous. And believe me, I tried really hard to incorporate couscous into this sausage recipe, but it simply didn't take. Instead, julienned zucchini and chopped fresh mint make a crisp, refreshing topping to cut through spicy lamb sausage. The result is so much more than your average backyard hot dog.
Bonus: Watch chef JJ Johnson make a Jamaican Jerk Hot Dog:

This post is updated from an earlier story in 2016.