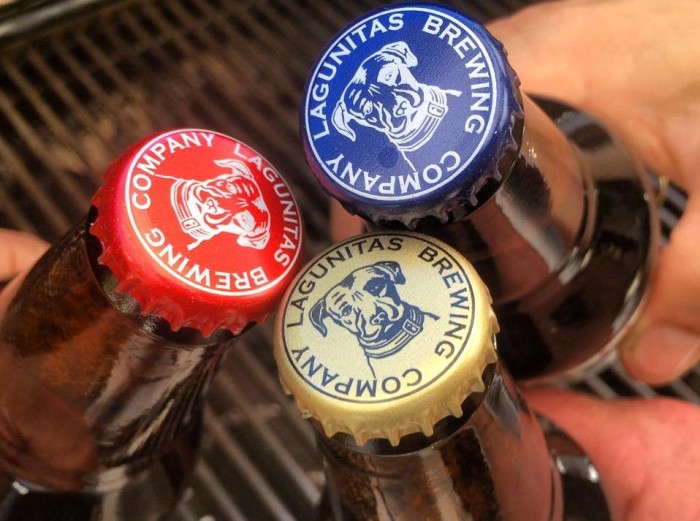 The Colorado-based Brewers Association, the leading trade group for smaller brewers in the United States, is out with its always-anticipated annual rankings of the nation's biggest craft breweries and the biggest breweries overall.
The 2016 lists, based on sales volume from last year, are particularly striking this go-round because of one thing — namely, the glaring asterisks that appear beside a handful of the 50 biggest craft breweries, including popular names such as no. 6, Lagunitas, and no. 11, Ballast Point. These asterisks mean that the Brewers Association pro-rated the 2015 sales volume for these brands because of recent changes to their operations. For some, these changes are so significant that the trade group no longer considers them part of the "craft" club.
Here's the lowdown, beginning with Lagunitas.
Long the nation's fastest-growing craft brewery and one of its most deliciously experimental, Lagunitas late last year announced a 50-50 partnership with Heineken that will allow the Petaluma, California–based brewery to spread its wares farther globally. The deal, though, takes Lagunitas out of the Brewers Association's definition of a craft brewery, which is as follows (deep breath):
"An American craft brewer is small, independent and traditional. Small: Annual production of 6 million barrels of beer or less (approximately 3 percent of U.S. annual sales). Beer production is attributed to the rules of alternating proprietorships. Independent: Less than 25 percent of the craft brewery is owned or controlled (or equivalent economic interest) by an alcoholic beverage industry member that is not itself a craft brewer. Traditional: A brewer that has a majority of its total beverage alcohol volume in beers whose flavor derives from traditional or innovative brewing ingredients and their fermentation. Flavored malt beverages (FMBs) are not considered beers."
The key part of the definition is that bit about "less than 25 percent of the craft brewery is owned or controlled … by an alcoholic beverage industry member that is not itself a craft brewer." That means that operations such as Lagunitas are no longer considered craft breweries — at least not by the Brewers Association.
Nor is Ballast Point, which beverage juggernaut Constellation Brands acquired last year in a spectacular $1 billion deal. Nor is Colorado's Breckenridge, its no. 47 entry on this year's list dutifully asterisked because of a 2015 deal with Anheuser Busch-InBev. Finally, nor is no. 49, Four Peaks, out of Arizona, which AB-InBev is also swallowing.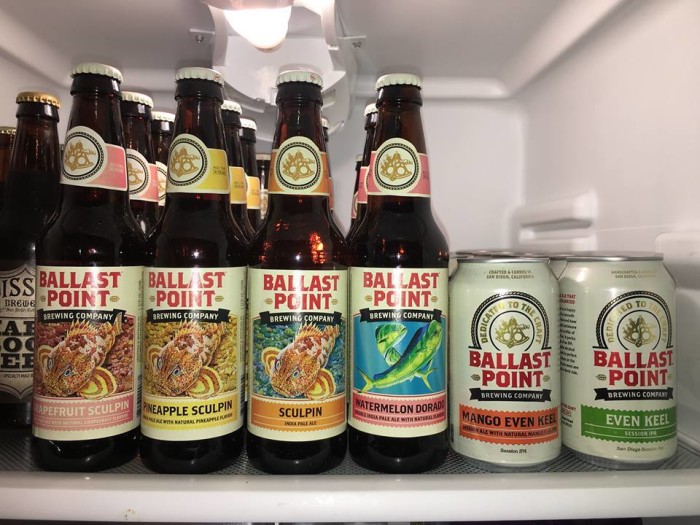 The Brewers Association is a very respected and respectable entity, not least because of statistics-gathering initiatives such as these lists. It also lobbies various levels of government on behalf of smaller breweries; organizes the Great American Beer Festival every fall, among other popular gatherings; and provides startup support for newer breweries. Its opinion matters.
The Brewers Association's definition of craft beer, however, has become rather amorphous in the last several years, and only really dates from 2005, shortly after the group was formed from the merger of two other trade groups. Much more on the changing definition can be found here, but suffice to say the Brewers Association has stretched the volume and the ingredients parameters before. In 2011, the group expanded the volume measure from 2 million barrels annually to 6 million to keep the Boston Beer Co. (a.k.a. Sam Adams) in the craft fold.
So take the craft-breweries list as you see fit. Maybe make it one of your warm-weather goals this year to drink a selection from each of the top 50 craft operations, and not to fret too much about the definition.
Lagunitas, to me, still represents the vanguard of craft brewing in the U.S., and Ballast Point is no slouch in the innovation department, either. Its phenomenal Grapefruit Sculpin IPA basically carved a whole new fruity niche in brewing, one others, such as Boston Beer, have rushed through in the last year.
And finally, perhaps take comfort in the fact that 43 of the 50 biggest overall breweries are ones producing traditional craft beer styles, such as double IPAs, porters, helles, et cetera, ad infinitum. The U.S. marketplace sales-wise is still an AB-InBev/MillerCoors world, but stylistically things are definitely starting to turn — and by the looks of it, permanently so.
More specifics and caveats on the lists can be found here.
Tom Acitelli is the author of  The Audacity of Hops: The History of America's Craft Beer Revolution. His latest, American Wine: A Coming-of-Age Story, is a finalist for the 2016 James Beard Award for best beverage book.