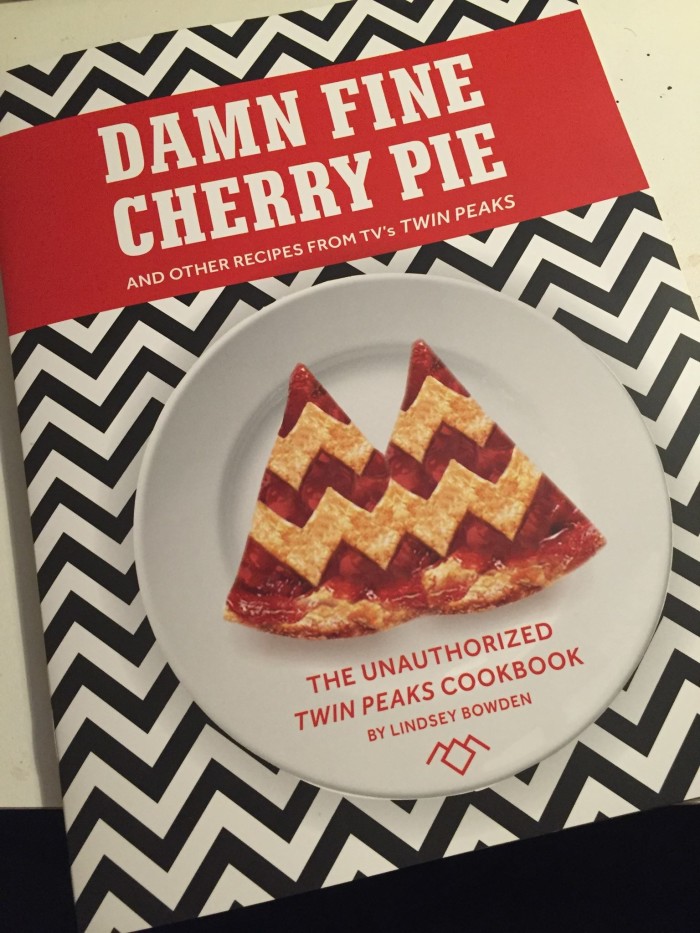 Fantastic news, Twin Peaks fans! Pies and doughnuts that we've only dreamed about and fawned over will soon become a reality in our kitchens thanks to the unauthorized cookbook Damn Fine Cherry Pie.

The 75-recipe filled book will include recipes based on scenes and lines from the food-obsessed show, such as Mexican Chihuahua Churros, Doc Hayward's Diet Lasagna, Mrs. Tremond Creamed Corn Chowder (but she hates creamed corn!), Percolator Fish Supper, Dr. Jacobi's Secret Coconut Hawaiian Stew and, of course, the Double R Diner's cherry pie. We're sure that Twede's Cafe, the actual establishment that the Diner is based on, will be relieved to know that fans of the show can make their own damn pies as the dessert is more work than it's worth.

The book's author, Lindsey Bowden, is also the founder of the Twin Peaks UK Festival. She called for recipes on the Twin Peaks UK Fest site.

According to fest's Facebook page, the book will be published in the U.K. by Octopus Books and by HarperCollins in America. The books are slated for release in November, just in time for the 2016 UK fest.