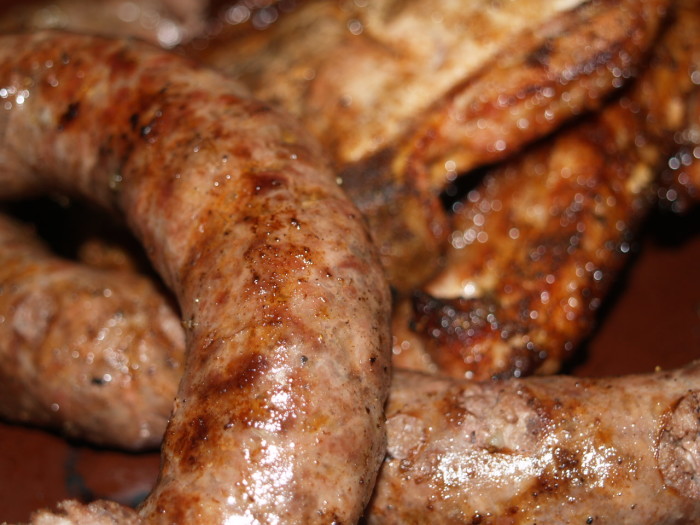 If you've never visited South Africa, either on some gourmet safari or otherwise, then you're probably unfamiliar with braai, the country's regional style of barbecue. A popular South African restaurant chain is hoping to change that, by bringing this particular meat-grilling tradition (the fast-food version, anyway) to the U.S., and the big reveal is taking place right in the heart of American barbecue country: the South.
Quartz reports that the 320-store Chesanyama brand of restaurants will open its first U.S. location in Franklin, Tennessee, outside Nashville, later this year.
It's a ballsy move for a foreign brand. Not only will the company need to overcome "Americans' patriotism and conservatism," as Quartz puts it, but there's also the matter of Southerners' steadfast loyalty to strictly local barbecue traditions. Smartly, Chesanyama is hedging its bet somewhat by choosing a location with a sizable South African expat community.
Coming from the Afrikaans word braaivleis, meaning "roasted meat," the term braai (pronounced "bry") is similar to "barbecue" in American English, in that it can be used as either a noun or a verb and can also refer in broader terms to the atmosphere and culture that surrounds this ritualistic form of cooking.
"We want to show them how we do it in South Africa," Chesanyama founder Stelio Nathanael told Quartz. "We can't bring everyone here, but we can bring braai to the world."
Popular menu items at the chain include flame-grilled meats, boerewors (sausage) and "quadruple-patty burgers" — the latter, at least, should do just fine in America.