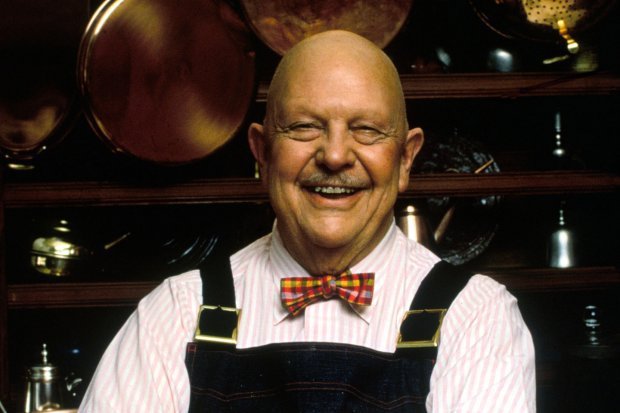 This morning, the James Beard Foundation announced the chef and restaurant award finalists (whittled down from a much longer list of semifinalists) for its annual awards program, which will be presented at Chicago's Lyric Opera on Monday, May 2.
The Beard awards have long been considered the most prestigious culinary awards presented in America, due both to their legacy (they've been given since 1990) and a judging panel made up of industry experts and peers — as opposed to, say, journalists or anonymous inspectors.
Congratulations to those who made this year's list!
Best New Restaurant
A restaurant opened in the calendar year before the award will be given that already displays excellence in food, beverage, and service, and that is likely to make a significant impact in years to come. 
Death & Taxes, Raleigh, NC
Launderette, Austin
Liholiho Yacht Club, San Francisco
Shaya, New Orleans
Staplehouse, Atlanta
Wildair, NYC
Outstanding Baker
A chef or baker who prepares breads, pastries or desserts in a retail bakery, and who serves as a national standard bearer of excellence. Must have been a baker or pastry chef for at least five years.
Joanne Chang, Flour Bakery + Café, Boston
Mark Furstenberg, Bread Furst, Washington, D.C.
Zachary Golper, Bien Cuit, Brooklyn, NY
Belinda Leong and Michel Suas, B. Patisserie, San Francisco
William Werner, Craftsman and Wolves, San Francisco
Outstanding Bar Program
A restaurant or bar that demonstrates excellence in cocktail, spirits and/or beer service.
Arnaud's French 75 Bar, New Orleans
Bar Agricole, San Francisco
Clyde Common, Portland, OR
Cure, New Orleans
Maison Premiere, Brooklyn, NY
Outstanding Chef
A working chef in America whose career has set national industry standards and who has served as an inspiration to other food professionals. Eligible candidates must have been working as a chef for the past five years.
Sean Brock, Husk, Nashville
Suzanne Goin, Lucques, Los Angeles
Donald Link, Herbsaint, New Orleans
Michael Solomonov, Zahav, Philadelphia
Michael Tusk, Quince, San Francisco
Outstanding Pastry Chef
A chef or baker who prepares desserts, pastries or breads in a restaurant, and who serves as a national standard bearer of excellence. Must have been a pastry chef or baker for the past five years.
Meg Galus, Boka, Chicago
Maura Kilpatrick, Oleana, Cambridge, MA
Dolester Miles, Highlands Bar & Grill, Birmingham, AL
Dahlia Narvaez, Osteria Mozza, Los Angeles
Ghaya Oliveira, Daniel, NYC
Jennifer Yee, Lafayette, NYC
Outstanding Restaurant
A restaurant in the United States that serves as a national standard bearer of consistent quality and excellence in food, atmosphere and service. Eligible restaurants must have been in operation 10 or more consecutive years. 
Alinea, Chicago
Frasca Food & Wine, Boulder, CO
Highlands Bar and Grill, Birmingham, AL
Momofuku Noodle Bar, NYC
The Spotted Pig, NYC
Outstanding Restaurateur
A working restaurateur who sets high national standards in restaurant operations and entrepreneurship. Candidates must have been in the restaurant business for at least 10 years. Candidates must not have been nominated for a James Beard Foundation chef award in the past five years.
Kevin Boehm and Rob Katz, Boka Restaurant Group, Chicago (Boka, Girl & the Goat, Momotaro, Swift & Sons, and others)
Ken Friedman, NYC (The Spotted Pig, the Breslin, Tosca Café)
Michael Mina, Mina Restaurants, San Francisco (Michael Mina, Bourbon Steak, RN74, and others)
Cindy Pawlcyn, Napa, CA (Mustards Grill, Cindy's Backstreet Kitchen, Cindy's Waterfront at the Monterey Bay Aquarium)
Stephen Starr, Starr Restaurants, Philadelphia (Serpico, the Dandelion, Talula's Garden, and others)
Outstanding Service
A restaurant in operation five or more years that demonstrates high standards of hospitality and service.
Blue Hill at Stone Barns, Pocantico Hills, NY
Eleven Madison Park, NYC
North Pond, Chicago
Quince, San Francisco
Topolobampo, Chicago
Outstanding Wine Program
A restaurant in operation five or more years that serves as a standard bearer for excellence in wine service through a well-presented wine list, knowledgeable staff, and efforts to educate customers about wine. 
Bern's Steakhouse, Tampa, FL
Canlis, Seattle
Commander's Palace, New Orleans
FIG, Charleston, SC
Sepia, Chicago
Outstanding Wine, Beer, or Spirits Professional
A beer, wine or spirits professional who has made a significant national impact on the restaurant industry.
Sam Calagione, Dogfish Head Craft Brewery, Milton, DE
Ron Cooper, Del Maguey Single Village Mezcal, Ranchos de Taos, NM
Miljenko Grgich, Grgich Hills Estate, Rutherford, CA
Rob Tod, Allagash Brewing Company, Portland, ME
Harlen Wheatley Buffalo Trace Distillery, Frankfort, KY
Rising Star Chef of the Year
A chef age 30 or younger who displays an impressive talent and who is likely to make a significant impact on the industry in years to come.
Alex Bois, High Street on Market, Philadelphia
Angela Dimayuga, Mission Chinese Food, NYC
Grae Nonas, Olamaie, Austin
Matt Rudofker, Momofuku Ssäm Bar, NYC
Daniela Soto-Innes, Cosme, NYC
Jenner Tomaska, Next, Chicago
Best Chefs
Chefs who have set new or consistent standards of excellence in their respective regions. Eligible candidates may be from any kind of dining establishment and must have been working as a chef for at least five years with the three most recent years spent in the region.
Best Chef: Great Lakes (IL, IN, MI, OH)
Abraham Conlon, Fat Rice, Chicago
Curtis Duffy, Grace, Chicago
Lee Wolen, Boka, Chicago
Erling Wu-Bower, Nico Osteria, Chicago
Andrew Zimmerman, Sepia, Chicago
Best Chef: Mid-Atlantic (D.C., DE, MD, NJ, PA, VA)
Peter Chang, Peter Chang, Arlington, VA
Eli Kulp, Fork, Philadelphia
Rich Landau, Vedge, Philadelphia
Aaron Silverman, Rose's Luxury, Washington, D.C.
Greg Vernick, Vernick Food & Drink, Philadelphia
Cindy Wolf, Charleston, Baltimore
Best Chef: Midwest (IA, KS, MN, MO, NE, ND, SD, WI)
Paul Berglund, the Bachelor Farmer, Minneapolis
Justin Carlisle, Ardent, Milwaukee
Kevin Nashan, Sidney Street Café, St. Louis
Lenny Russo, Heartland Restaurant & Farm Direct Market, St. Paul, MN
Kevin Willmann, Farmhaus, St. Louis
Best Chef: New York City (Five Boroughs)
Marco Canora, Hearth
Mario Carbone and Rich Torrisi, Carbone
Anita Lo, Annisa
Jonathan Waxman, Barbuto
Jody Williams, Buvette
Best Chef: Northeast (CT, MA, ME, MH, NY STATE, RI, VT)
Karen Akunowicz, Myers + Chang, Boston
Brian Hill, Francine, Camden, ME
Zak Pelaccio, Fish & Game, Hudson, NY
Susan Regis, Shepard, Cambridge, MA
Mike Wiley and Andrew Taylor Eventide Oyster Co., Portland, ME
Best Chef: Northwest (AK, ID, MT, OR, WA, WY)
Greg Denton and Gabrielle Quiñónez Denton, Ox, Portland, OR
Mike Easton, Il Corvo Pasta, Seattle
Renee Erickson, the Whale Wins, Seattle
Justin Woodward, Castagna, Portland, OR
Rachel Yang and Seif Chirchi, Joule, Seattle
Best Chef: South (AL, AR, FL, LA, MS, PR)
Vishwesh Bhatt, Snackbar, Oxford, MS
Justin Devillier, La Petite Grocery, New Orleans
Jose Enrique, Jose Enrique, San Juan, PR
Slade Rushing, Brennan's, New Orleans
Isaac Toups, Toups' Meatery, New Orleans
Best Chef: Southeast (GA, KY, NC, SC, TN, WV)
Kevin Gillespie, Gunshow, Atlanta
Edward Lee, 610 Magnolia, Louisville, KY
Steven Satterfield, Miller Union, Atlanta
Andrew Ticer and Michael Hudman, Andrew Michael Italian Kitchen, Memphis
Tandy Wilson, City House, Nashville
Best Chef: Southwest (AZ, CO, NM, OK, TX, UT)
Bryce Gilmore, Barley Swine, Austin
Steve McHugh, Cured, San Antonio
Hugo Ortega, Caracol, Houston
Alex Seidel, Fruition, Denver
Justin Yu, Oxheart, Houston
Best Chef: West (CA, HI, NV)
Matthew Accarrino, SPQR, San Francisco
Michael Cimarusti, Providence, Los Angeles
Dominique Crenn, Atelier Crenn, San Francisco
Jeremy Fox, Rustic Canyon, Santa Monica, CA
Corey Lee, Benu, San Francisco
Jon Shook and Vinny Dotolo, Animal, Los Angeles
2016 James Beard Foundation America's Classics
Al Ameer Restaurant, Dearborn, MI
Owners: Khalil Ammar and Zaki Hashem
Brooks' House of BBQ, Oneonta, NY
Owners: Beth and Ryan Brooks
Bully's Restaurant, Jackson, MS
Owners: Tyrone Bully and Greta Brown Bully
Matt's Place Drive-In, Butte, MT
Owners: Robin and Brad Cockhill
Rancho de Chimayó Restaurante, Chimayo, NM
Owner: Florence Jaramillo
2016 James Beard Foundation Who's Who of Food & Beverage in America Inductees
Gina Gallo
Winemaker
Sonoma, CA
Jim Lahey
Baker and proprietor
NYC
Ed Levine
Author and founder of Serious Eats
NYC
Temple Grandin
Author and animal rights activist
Fort Collins, CO
Marcus Samuelsson
Chef and restaurateur
NYC
2016 James Beard Foundation Humanitarian of the Year
Father Greg Boyle
Homeboy Industries
Los Angeles
2016 James Beard Foundation Lifetime Achievement Award
Leah Chase
Dooky Chase's Restaurant
New Orleans