Here Are The 2016 James Beard Awards Semifinalists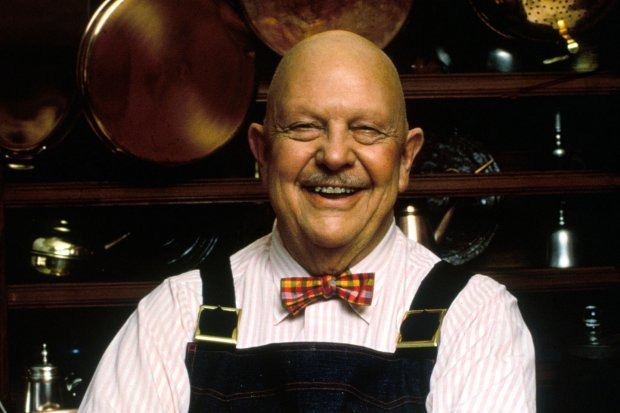 This morning, the James Beard Foundation announced the chef and restaurant semifinalists for its annual awards program, which will be presented at the Lyric Opera of Chicago on Monday, May 2. The Beard Awards have long been considered the most prestigious culinary awards presented in America, due both to their legacy (they've been given out since 1990) and to the fact that the judging panel is made up of industry experts and peers as opposed to, say, journalists or anonymous inspectors.
The finalists will be announced on Tuesday, March 15, in San Francisco. We'll have much more about the James Beard Awards in the coming weeks.
Here are this year's semifinalist nominations.
Best New Restaurant
Alter, Miami
Bardot Brasserie, Las Vegas
The Blanchard, Chicago
Bracero Cocina de Raíz, San Diego
Cala, San Francisco
Cassia, Santa Monica, CA
Coquine, Portland, OR
The Dabney, Washington, D.C.
Death & Taxes, Raleigh, NC
Eloisa, Santa Fe
Girin Steakhouse & Ssam Bar, Seattle
Helen Greek Food and Wine, Houston
The Honey Paw, Portland, ME
Intro, Chicago
Kinship, Washington, D.C.
Launderette, Austin
Liholiho Yacht Club, San Francisco
Mabel Gray, Hazel Park, MI
Morcilla, Pittsburgh
Público, University City, MO
Shaya, New Orleans
Shepard, Cambridge, MA
Staplehouse, Atlanta
Superiority Burger, NYC
Wildair, NYC
Outstanding Baker
Robert Alexander, The General Muir, Atlanta
Evan Andres, Columbia City Bakery, Seattle
Kim Boyce, Bakeshop, Portland, OR
Joanne Chang, Flour Bakery + Café, Boston
Andre Chin and Amanda Eap, Artisan Boulanger Patissier, Philadelphia
Rick Easton, Bread and Salt, Pittsburgh
Mark Furstenberg, Bread Furst, Washington, D.C.
Michelle Gayer, Salty Tart, Minneapolis
Zachary Golper, Bien Cuit, Brooklyn, NY
Marie Jackson, The Flaky Tart, Atlantic Highlands, NJ
John Kraus, Patisserie 46, Minneapolis
Phoebe Lawless, Scratch Bakery, Durham, NC
Belinda Leong and Michel Suas, B. Patisserie, San Francisco
Cheryl Maffei and Jonathan Stevens, Hungry Ghost Bread, Northampton, MA
Dave and Megan Miller, Baker Miller Bakery & Millhouse, Chicago
Moshit Mizrachi-Gabbitas, Janjou Pâtisserie, Boise, ID
Sarah O'Brien, The Little Tart, Atlanta
Lionel Vatinet, La Farm Bakery, Cary, NC
Melissa Weller, Sadelle's, NYC
William Werner, Craftsman and Wolves, San Francisco
Outstanding Bar Program
Anvil Bar & Refuge, Houston
Arnaud's French 75 Bar, New Orleans
Bar Agricole, San Francisco
Barmini, Washington, D.C.
Café ArtScience, Cambridge, MA
Canon, Seattle
Clyde Common, Portland, OR
Cure, New Orleans
Kimball House, Decatur, GA
Lost Lake, Chicago
Maison Premiere, Brooklyn, NY
Mockingbird Hill, Washington, D.C.
The Patterson House, Nashville
Polite Provisions, San Diego
The Olde Bar, Philadelphia
Row 34, Boston
The Side Project Cellar, Maplewood, MO
Tired Hands Fermentaria, Ardmore, PA
Trick Dog, San Francisco
The Varnish, Los Angeles
Outstanding Chef
Sean Brock, Husk, Nashville
Andrew Carmellini, Locanda Verde, NYC
Ashley Christensen, Poole's Downtown Diner, Raleigh, NC
Tyson Cole, Uchi, Austin
Matt Dillon, Bar Sajor, Seattle
Suzanne Goin, Lucques, Los Angeles
Jennifer Jasinski, Rioja, Denver
David Kinch, Manresa, Los Gatos, CA
Christopher Kostow, The Restaurant at Meadowood, St. Helena, CA
Donald Link, Herbsaint, New Orleans
Tony Mantuano, Spiaggia, Chicago
Tory Miller, L'Etoile, Madison, WI
Carrie Nahabedian, Naha, Chicago
Nancy Oakes, Boulevard, San Francisco
Gabriel Rucker, Le Pigeon, Portland, OR
Michael Solomonov, Zahav, Philadelphia
Ana Sortun, Oleana, Cambridge, MA
Jerry Traunfeld, Poppy, Seattle
Michael Tusk, Quince, San Francisco
Marc Vetri, Vetri, Philadelphia
Outstanding Pastry Chef
Antonio Bachour, The St. Regis Bal Harbour Resort, Bal Harbour, FL
Aggie Chin, The Grill Room, Washington, D.C.
Melissa Chou, Mourad, San Francisco
Juan Contreras, Atelier Crenn, San Francisco
Kelly Fields, Willa Jean, New Orleans
Meg Galus, Boka, Chicago
Kate Jacoby, Vedge, Philadelphia
Michelle Karr-Ueoka, MW Restaurant, Honolulu
Maura Kilpatrick, Oleana, Cambridge, MA
Margarita Manzke, République, Los Angeles
Dolester Miles, Highlands Bar & Grill, Birmingham, AL
Junko Mine, Café Juanita, Kirkland, WA
Kristen Murray, Maurice, Portland, OR
Kimiko Nishimura, Tomo, Atlanta
Dahlia Narvaez, Osteria Mozza, Los Angeles
Ghaya Oliveira, Daniel, NYC
Laura Sawicki, Launderette, Austin
Cynthia Wong, Rhubarb, Asheville, NC
Diane Yang, Spoon and Stable, Minneapolis
Jennifer Yee, Lafayette, NYC
Outstanding Restaurant
A.O.C., Los Angeles
Acquerello, San Francisco
Alinea, Chicago
Bluestem, Kansas City, MO
Craft, NYC
Five & Ten, Athens, GA
Fore Street, Portland, ME
Foreign Cinema, San Francisco
Fork, Philadelphia
Frankies 457, Brooklyn, NY
Frasca Food & Wine, Boulder, CO
Highlands Bar and Grill, Birmingham, AL
Jaleo, Washington, D.C.
Lark, Seattle
Momofuku Noodle Bar, NYC
Pizzeria Bianco, Phoenix
Providence, Los Angeles
Rasika, Washington, D.C.
Restaurant Gary Danko, San Francisco
The Spotted Pig, NYC
Outstanding Restaurateur
Ashok Bajaj, Knightsbridge Restaurant Group, Washington, D.C. (The Bombay Club, The Oval Room, Rasika, and others)
Elizabeth Blau and Kim Canteenwalla, Blau and Associates, Las Vegas (Honey Salt, Made LV, Andiron, and others)
Kevin Boehm and Rob Katz, Boka Restaurant Group, Chicago (Boka, Girl & the Goat, Momotaro, Swift & Sons, and others)
Frank Bonanno, Bonanno Concepts, Denver (Mizuna, Luca, Osteria Marco, and others)
Roy Choi, Los Angeles (Chego, Sunny Spot, A-Frame, Pot, LocoL)
JoAnn Clevenger, Upperline, New Orleans
Sam Fox, Fox Restaurant Concepts, Phoenix (The Arrogant Butcher, Culinary Dropout, Olive & Ivy, and others)
Ken Friedman, NYC (The Spotted Pig, The Breslin, Tosca Café)
Ford Fry, Atlanta (The Optimist, St. Cecilia, State of Grace, and others)
Benjamin and Max Goldberg, Strategic Hospitality, Nashville (The Catbird Seat, Pinewood Social, The Patterson House, and others)
Garrett Harker, Boston (Eastern Standard Kitchen & Drinks, Island Creek Oyster Bar, Row 34, The Hawthorne, Branch Line)
Martha Hoover, Patachou Inc., Indianapolis (Café Patachou, Petite Chou Bistro, Napolese, and others)
Ouita Michel, Lexington, KY (Holly Hill Inn, Windy Corner, Wallace Station Deli, Smithtown Seafood, and others)
Michael Mina, Mina Restaurants, San Francisco (Michael Mina, Bourbon Steak, RN74, and others)
Cindy Pawlcyn, Napa, CA (Mustards Grill, Cindy's Backstreet Kitchen, Cindy's Waterfront at the Monterey Bay Aquarium)
Stephen Starr, Starr Restaurants, Philadelphia (Serpico, The Dandelion, Talula's Garden, and others)
Ethan Stowell, Ethan Stowell Restaurants, Seattle (Staple & Fancy, How to Cook a Wolf, Anchovies & Olives, and others)
Andrew Tarlow, Brooklyn, NY (Diner, Marlow & Sons, Reynard, and others)
Nate Tilden, Portland, OR (Clyde Common, Olympia Provisions, Spirit of 77, The Richmond)
Tracy Vaught, Houston (Hugo's, Caracol, Backstreet Café)
Outstanding Service
Aubergine at L'Auberge Carmel, Carmel-by-the-Sea, CA
Bacchanalia, Atlanta
Blue Hill at Stone Barns, Pocantico Hills, NY
Brigtsen's, New Orleans
Café Juanita, Kirkland, WA
Charleston Grill, Charleston, SC
Eleven Madison Park, NYC
Komi, Washington, D.C.
L'Espalier, Boston
Marcel's by Robert Wiedmaier, Washington, D.C.
North Pond, Chicago
The Pass, Houston
Quince, San Francisco
Restaurant August, New Orleans
Saam at the Bazaar by José Andrés, Beverly Hills, CA
Saison, San Francisco
Stone Soup Cottage, Cottleville, MO
Strip-T's, Watertown, MA
Topolobampo, Chicago
Zahav, Philadelphia
Outstanding Wine Program
Addison at the Grand Del Mar, San Diego
Benu, San Francisco
Bern's Steakhouse, Tampa, FL
Canlis, Seattle
Charleston, Baltimore
Commander's Palace, New Orleans
Element 47, The Little Nell, Aspen, CO
Empire State South, Atlanta
FIG, Charleston, SC
Four Seasons Resort & Club Dallas at Las Colinas, Irving, TX
Jory Restaurant at the Allison Inn & Spa, Newberg, OR
Miller Union, Atlanta
Momofuku Ko, NYC
Nopa, San Francisco
Press, St. Helena, CA
The Red Hen, Washington, D.C.
Sepia, Chicago
Spago, Beverly Hills, CA
Studio at the Montage, Laguna Beach, CA
Wild Ginger, Seattle
Outstanding Wine, Spirits, or Beer Professional
Mannie Berk, Rare Wine Co., Brisbane, CA
Sam Calagione, Dogfish Head Craft Brewery, Milton, DE
Wayne Carpenter, Skagit Valley Malting, Burlington, WA
Vinnie Cilurzo, Russian River Brewing Company, Santa Rosa, CA
Ron Cooper, Del Maguey Single Village Mezcal, Ranchos de Taos, NM
Rutger de Vink, RdV, Delaplane, VA
Diane Flynt, Foggy Ridge Cider, Dugspur, VA
Miljenko Grgich, Grgich Hills Estate, Rutherford, CA
Jeppe Jarnit-Bjergsø, Evil Twin Brewing, Brooklyn, NY
Charles Joly, Crafthouse, Chicago
Jim Koch, The Boston Beer Company, Boston
Manfred Krankl, Sine Qua Non, Oak View, CA
Drew Kulsveen, Willett Distillery, Bardstown, KY
Ted Lemon, Littorai Wines, Sebastopol, CA
Steve Matthiasson, Matthiasson Wines, Napa, CA
Steve McCarthy, Clear Creek Distillery, Portland, OR
Aldo Sohm, Zalto Glass, NYC
Rob Tod, Allagash Brewing Company, Portland, ME
Harlen Wheatley, Buffalo Trace Distillery, Frankfort, KY
Lance Winters, St. George Spirits, Alameda, CA
Rising Star Chef of the Year
Doug Adams, Imperial, Portland, OR
Tanya Baker, Boarding House, Chicago
Jay Blackinton, Hogstone Wood Oven, Orcas Island, WA
Alex Bois, High Street on Market, Philadelphia
Joseph Cuccia, 17 Summer, Lodi, NJ
Angela Dimayuga, Mission Chinese Food, NYC
Ryan Fox and Ali Matteis, Nomad, Portland, OR
Sara Hauman, Huxley, San Francisco
Sarah Hymanson and Sara Kramer, Madcapra at Grand Central Market, Los Angeles
Bradley Kilgore, Alter, Miami
Elise Kornack, Take Root, Brooklyn, NY
Irene Li, Mei Mei, Boston
Garrett Lipar, Marais, Grosse Pointe, MI
Grae Nonas, Olamaie, Austin
Misti Norris, Small Brewpub, Dallas
Maximillian Petty, Eden Hill, Seattle
Ryan Pollnow, Aatxe, San Francisco
José Ramírez-Ruiz, Semilla, Brooklyn, NY
Matt Rudofker, Momofuku Ssäm Bar, NYC
Beau Schooler, The Rookery, Juneau, AK
Marc Sheehan, Loyal Nine, Cambridge, MA
Daniela Soto-Innes, Cosme, NYC
Cara Stadler, Tao Yuan, Brunswick, ME
Alan Sternberg, Cerulean, Indianapolis
Jarrett Stieber, Eat Me Speak Me, Atlanta
Edward Sura, Perennial Virant, Chicago
Jenner Tomaska, Next, Chicago
Best Chefs
Great Lakes
Jake Bickelhaupt, 42 Grams, Chicago
Zack Bruell, Parallax, Cleveland
Jonathan Brooks, Milktooth, Indianapolis
Abraham Conlon, Fat Rice, Chicago
Curtis Duffy, Grace, Chicago
Paul Fehribach, Big Jones, Chicago
Phillip Foss, EL Ideas, Chicago
Greg Hardesty, Recess, Indianapolis
Eric Heath, Cleveland-Heath, Edwardsville, IL
Andy Hollyday, Selden Standard, Detroit
Nick Janutol, Forest, Birmingham, MI
Anne Kearney, Rue Dumaine, Dayton, OH
Beverly Kim and Johnny Clark, Parachute, Chicago
Ryan McCaskey, Acadia, Chicago
Abbi Merriss, Bluebeard, Indianapolis
Iliana Regan, Elizabeth, Chicago
Jose Salazar, Mita's, Cincinnati
Lee Wolen, Boka, Chicago
Erling Wu-Bower, Nico Osteria, Chicago
Andrew Zimmerman, Sepia, Chicago
Mid-Atlantic
Victor Albisu, Del Campo, Washington, D.C.
Scott Anderson, Elements, Princeton, NJ
Joey Baldino, Zeppoli, Collingswood, NJ
Erik Bruner-Yang, Maketto, Washington, D.C.
Hari Cameron, a(MUSE.), Rehoboth Beach, DE
Peter Chang, Peter Chang, Arlington, VA
Joe Cicala, Le Virtù, Philadelphia
Jose De Brito, The Alley Light, Charlottesville, VA
Tarver King, The Restaurant at Patowmack Farm, Lovettsville, VA
Eli Kulp, Fork, Philadelphia
Rich Landau, Vedge, Philadelphia
Cedric Maupillier, Convivial, Washington, D.C.
Sydney Meers, Stove, The Restaurant, Portsmouth, VA
Konstantinos Pitsillides, Kanella South, Philadelphia
Dan Richer, Razza Pizza Artigianale, Jersey City, NJ
Justin Severino, Cure, Pittsburgh
David Shannon, L'Opossum, Richmond, VA
Aaron Silverman, Rose's Luxury, Washington, D.C.
Greg Vernick, Vernick Food & Drink, Philadelphia
Cindy Wolf, Charleston, Baltimore
Midwest
Paul Berglund, The Bachelor Farmer, Minneapolis
Thomas Boemer, Corner Table, Minneapolis
Mike Brown, Bob Gerken, and James Winberg, Travail Kitchen & Amusements, Robbinsdale, MN
Justin Carlisle, Ardent, Milwaukee
Jim Christiansen, Heyday, Minneapolis
Dan Fox, Heritage Tavern, Madison, WI
Jorge Guzman, Surly Brewing Co., Minneapolis
Thomas Hauck, c. 1880, Milwaukee
Jonathan Hunter, Forequarter, Madison, WI
Jonathan Justus, Justus Drugstore, Smithville, MO
Russell Klein, Meritage, St. Paul, MN
Francesco Mangano, Osteria Papavero, Madison, WI
Kevin Nashan, Sidney Street Café, St. Louis
Ben Poremba, Elaia, St. Louis
Mike Randolph, Público, University City, MO
Lenny Russo, Heartland Restaurant & Farm Direct Market, St. Paul, MN
Patrick Ryan, Port Fonda, Kansas City, MO
David Swanson, Braise, Milwaukee
Joe Tripp, Alba, Des Moines, IA
Kevin Willmann, Farmhaus, St. Louis
New York City
Nick Anderer, Marta
Jonathan Benno, Lincoln Ristorante
Rawia Bishara, Tanoreen, Brooklyn, NY
Marco Canora, Hearth
Mario Carbone and Rich Torrisi, Carbone
John Fraser, Narcissa
Markus Glocker, Bâtard
James Kent, The NoMad
Anna Klinger, Al di Là Trattoria, Brooklyn, NY
Anita Lo, Annisa
Ignacio Mattos, Estela
George Mendes, Aldea
Carlo Mirarchi, Blanca, Brooklyn, NY
Joe Ng, RedFarm
Alex Raij and Eder Montero, Txikito
Bryce Shuman, Betony
Justin Smillie, Upland
Alex Stupak, Empellón Cocina