Boston's Himmel Hospitality Takes Over Our Instagram!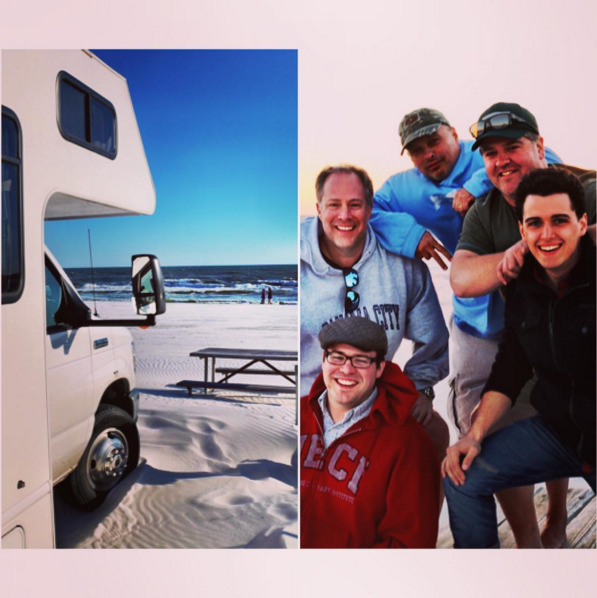 I'm @ChrisHimmel of #HimmelHospitalityGroup in Boston, MA and we're very excited to be taking over the @FoodRepublic #Instagram site! We're 18 days and almost 5000 miles into our #HimmelHitsTheRoad #CrossCountryCulinaryRoadTrip to visit some of the finest restaurants, farms, fishermen and producers of exceptional food throughout the country...we look forward to having you along for the ride! @Grill23andBar @DineatHarvest @Post_390 #FoodRepublic #InstagramTakeover #RVThereYet #FRTakeover
A photo posted by Food Republic (@foodrepublic) on
Are you ready for a cross-country road trip? Let Boston's Himmel Hospitality Group (Grill 23 & Bar, Post 390, Harvest) be your guide starting today until March 10 on our Instagram. From Boston to Southern California, HHG will be meeting with farmers, ranchers, chefs and local purveyors and hosting collaborative dinners with the likes of José Andrés and Mark Purdy. Stops include the Kentucky Bourbon Trail, Charleston, Austin, Las Vegas and San Diego. Expect incredibly Instagrammable plates from Sean Brock's Husk in Charleston, Thomas Keller's Bouchon in Los Angeles, Aaron Franklin's Franklin Barbecue in Austin and more. Follow our Instagram and the hashtag #FRTakeover for more updates.