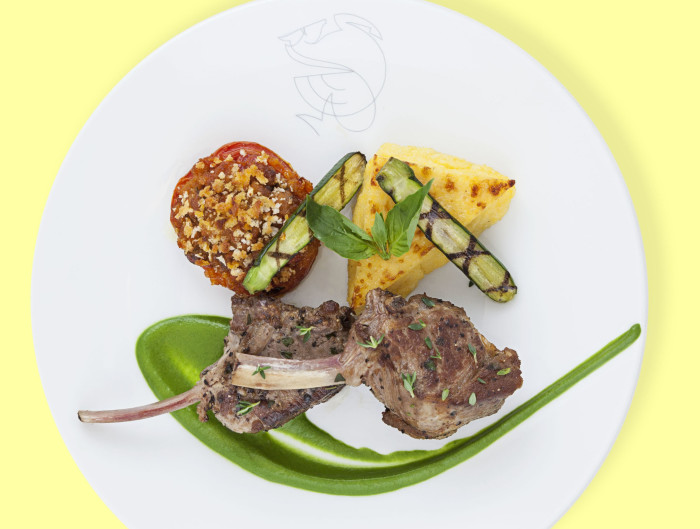 Long gone are the days when air travelers would be presented with a simple choice between "meat" and "vegetable" options, with little visible difference between the two. Food on airplanes — especially on long-haul flights and in premium cabins — has embraced the changing times, as airlines are collaborating with big-name chefs, pouring impressively complex wines and liquors and essentially turning the journey itself into a culinary destination of its own.
Just take a look at a few pieces of news announced today:
• Air France will enter a yearlong partnership with Daniel Boulud, who will be creating new dishes for the airline's first-class and business cabins onboard long-haul flights from 11 North American cities. Some selections include Atlantic lobster with curried coconut sauce, black rice and bok choy; sea bass in vine leaves, za'atar, farro and grape; and Provençal lamb chop with zucchini pesto, tomato and cheese polenta. Meanwhile, in the economy and premium economy cabins, travelers can choose items from a paid à la carte menu designed by up-and-coming Parisian chef Jean Imbert.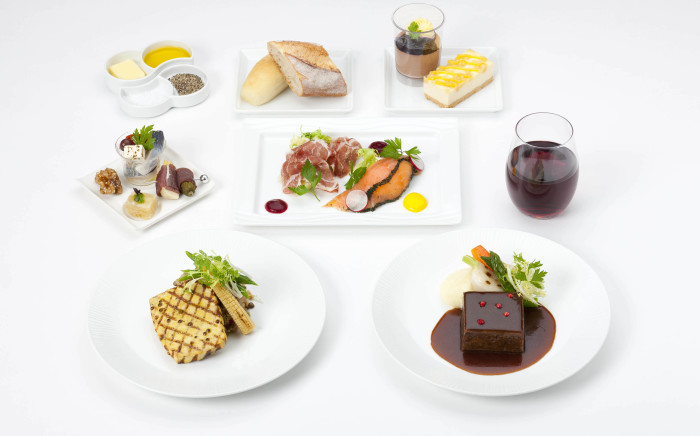 • All Nippon Airways' first direct flights between New York City and Tokyo will also include pumped-up new menus. ANA partner Conrad Hotels & Resorts has put together a special menu designed by its chefs in New York (Antonio Cardoso) and Tokyo (Michelin-starred Albert Tse). Available in ANA's lounges and onboard the new flight routes, options will include Mediterranean roasted branzino, Moroccan-rubbed swordfish grill and red wine–braised short rib.
• Improved in-flight culinary options don't just end at food. American Airlines recently announced that it will uncork bottles of the exclusive, 100-point 2010 Penfolds Grange Shiraz (retailing for a casual $850 per bottle) on all direct flights between Los Angeles and Sydney.