When chef George Mendes launched Lupulo in New York City last year, the restaurant quickly caught my attention. The simply prepared seafood and traditional Portuguese dishes are presented with the same technical acumen that has made his Aldea a dining destination over the last seven years. And it's served up with a highly curated list of craft beer, living up to its name, which translates to "hops" in Portuguese.
After a couple of meals there, I became fascinated with the idea of a cervejaria, the style of restaurant in Portugal after which Lupulo is modeled. The closest English translation to the word might be "beer hall," but the extensively varied beer list and raw bar — piled with prawns and shellfish of all descriptions — doesn't quite fit with the imagery of German wursts and lagers that immediately comes to mind.
This fall, I found myself heading to Lisbon and decided to find out more about the restaurants that inspired Lupulo. With the help of Mendes, I spent my visit exploring cervejarias, taverns and even a museum to get to the heart of this style of Portuguese dining. Here's what the famed chef told me about some of his favorite local establishments.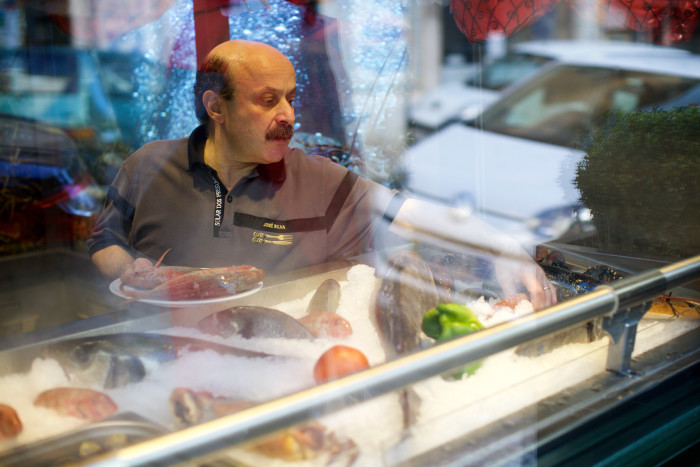 Solar dos Presuntos

"I think it's something that you just need to experience in Portugal because there's so much history behind the restaurant — the photos on the walls and the overall energy. It's bustling, and the menu just represents Portugal in every single way. Every region, every type of cuisine, every little snack, ham, finger food, entrées, large portions, small portions, family style. The menu is really representative of how we like to eat there. It's a must-go, at least once or twice. It can get inundated with tourists, but I think it's a fantastic restaurant to experience the heart of Portugal." R. Portas de Santo Antão 150, 1150-269 Lisbon, Portugal; solardospresuntos.com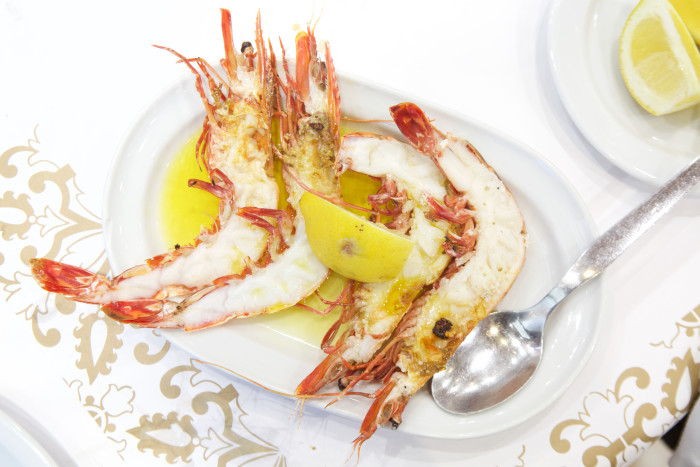 Cervejaria Ramiro

"Every time I go to Portugal, I always pay a visit there. Even if I'm in Lisbon for three days, I'll probably eat there twice — for lunch and then for dinner. The level of the quality of shellfish! I've seen stuff walked in that's fresh out of the sea, dripping with seawater and fishermen coming in off the boats. It's the first place I experienced eating whelks, as well as different varieties of shrimp that exist all over the Mediterranean coast as well as the Atlantic coast. It's one of the first times I experienced eating gooseneck barnacles, or percebes, in Portugal — impeccably fresh. Ramiro is the epitome of really fresh shellfish and of the fish that Portugal has to offer. It is a prime example. And it's such a fun, loud, boisterous, energetic restaurant that I just love eating there." Avenida Almirante Reis 1, 1150-007 Lisbon, Portugal; cervejariaramiro.pt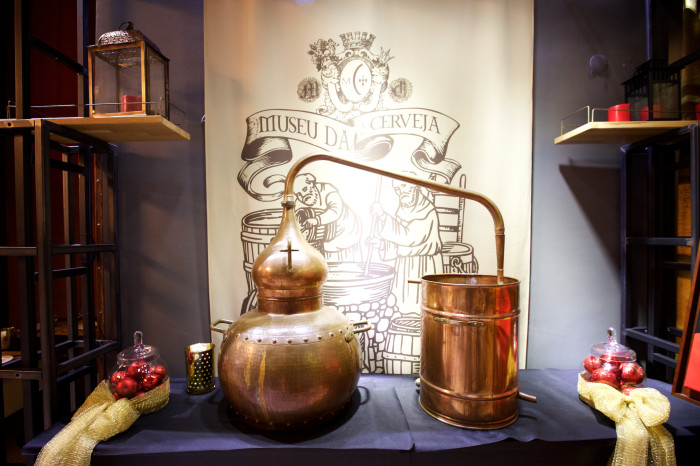 Museu da Cerveja

"The first time I went there, I felt like I was in a monastery. There was so much history from the early stages of beer-making by monks, detailing how the grains were accidentally left in the sun and the water and cereal fermented and beer was made for the first time. Then it goes into the history of beer in Portugal. It's really fantastic. I think it's a must-go to see in the middle of the day, stopping in after lunch or between lunch and dinner. It's a great experience to see the history of beer-making all over the world and in Portugal. They have [beer] labels from Brazil; they have labels from all over the world. It's really fantastic. The different varieties that have made it to market, that haven't, the ones that are only in Portugal — that kind of thing." Praça do Comércio 2, 62-65 Lisbon, Portugal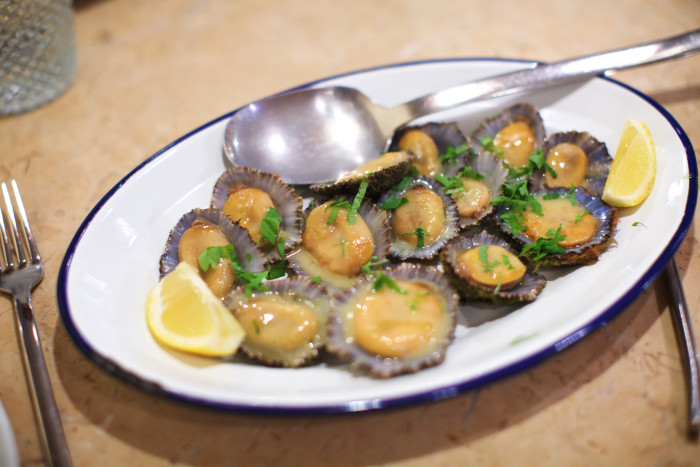 Peixaria da Esquina

"When I went to Cervejaria da Esquina for the first time, I was struck by the modernity of the space. I loved the kegs in the windows and the shellfish on display. I had probably one of the best rice dishes of my life at that restaurant. It was a shellfish rice — arroz and mariscos. The restaurant is really sexy, all the wood, the modern feel, the big tank full of spiny lobster and various shellfish. I really like Cervejaria da Esquina because the menu is very balanced between shellfish and traditional Portuguese dishes. That is amazing." R. Correia Teles 56, 1350-102 Lisbon, Portugal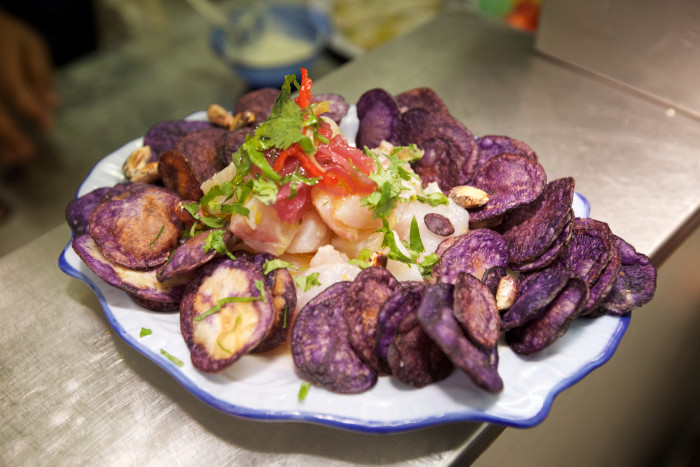 Taberna da Rua das Flores

"That place is so freaking cool! It feels like you're going into someone's home. It's tiny. Chef and owner André Magalhães is an amazing guy and a dear friend. He has such talent as an operator — and first and foremost as a chef — and he's so humble. He's extremely skillful with his experience and his knowledge of Portuguese cuisine and beyond. I think his food is so exciting. It's inspirational, it's simple, it has intense flavors, it's creative and it represents what Portuguese cooking is. His approach and the connections that he has with different producers, fisherman, providers of meat, farmers and beer — he makes his own beer. It's just amazing." R. das Flores 103, 1200-194 Lisbon, Portugal
Clay Williams photographs food, drink and events for The New York Times, Gothamist, Edible Brooklyn and others.