Among many complaints New Yorkers harbor about Los Angeles is that it's just one big urban sprawl without clearly defined neighborhoods or good pizza. Were there to be good pizza, however, it would most certainly be hunted down, consumed and reported on by Pulitzer Prize–winning food writer, restaurant critic and devout Angeleno Jonathan Gold, who frankly doesn't care that his city lacks clearly defined neighborhoods. That just means there's more for him to discover in his search.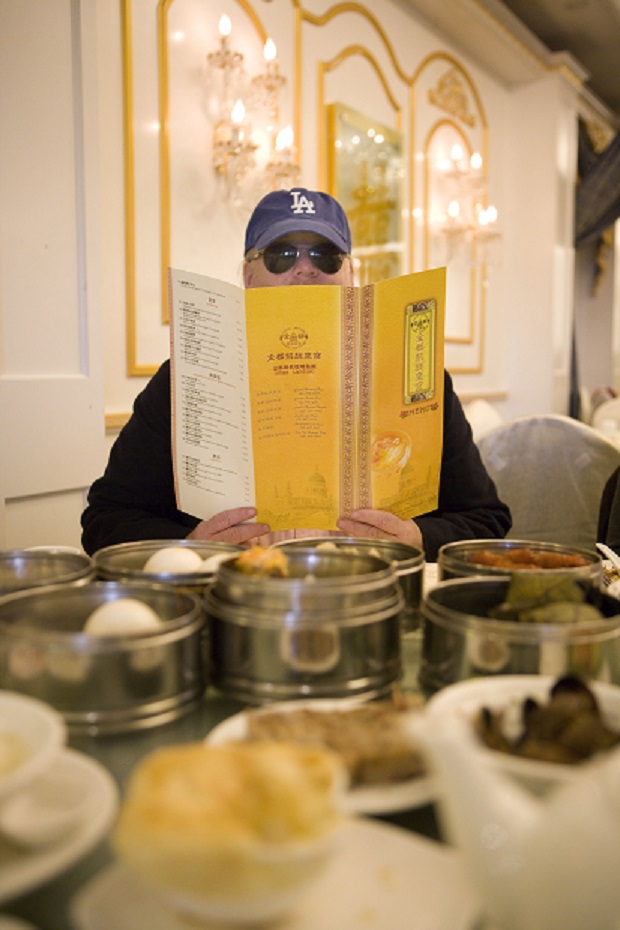 Gold, currently at the Los Angeles Times and formerly at LA Weekly, traverses the greater Los Angeles area making organized sense of a city with every ethnicity of cuisine and caliber of restaurant under the perpetual sun, a true life's work of a challenge that has garnered him worldwide acclaim and now made him the subject of a full-length documentary. Directed by Laura Gabbert (No Impact Man) and a hit at the 2015 Sundance Festival, where it premiered, IFC Films' City of Gold takes a look at the hunt for the culinary jackpots Gold has discovered and made famous, like Jitlada (Thai), Guelaguetza (Oaxacan), Meals by Genet (Ethiopian) and Chengdu Taste (Sichuan). Gold's annual Best Restaurants in Los Angeles list is as definitive as can be and promises excellent meals for years to come.
Several of the city's most beloved chefs make appearances (you can never have enough Ludo), and if you've ever loved a taco truck or hole-in-the-wall Korean place in your life, City of Gold is a must-see.
Check out the trailer below and catch it in select theaters beginning March 11. Make sure you've got reservations somewhere incredibly delicious (the more obscure the cuisine, the better) directly following the film — you're going to be ravenous.