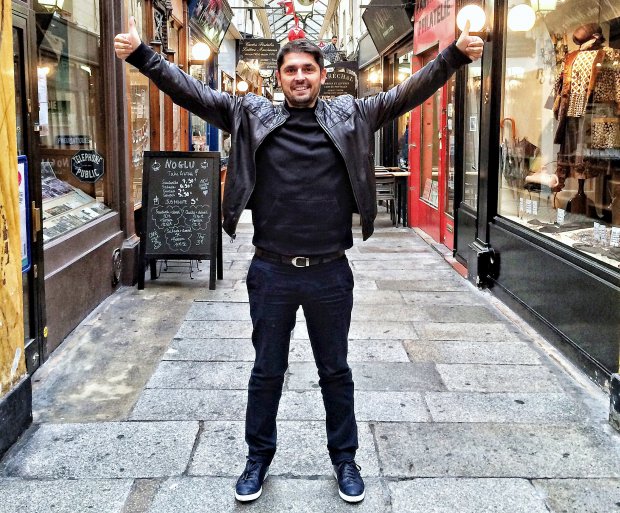 You may have heard the news that the two-and-a-half year ban of selling foie gras in California was overturned yesterday. And you may have heard that many of the state's chefs are celebrating today, excited to be able to once again serve their beloved fatty goose liver in restaurants. Los Angeles chef Ludo Lefebvre wrote in to us to express his thoughts on the big reversal. Save for Tony Parker and Michelin Man, Ludo might just be the most famous Frenchman in America today. So the decision hits particularly close to home. He writes:
Firstly, it's a sad period for France so it's hard for me to celebrate. I am lucky to be French and American, two countries that believe in freedom and free speech. I am thinking a lot about France today.
This is the end of hypocrisy for the foie gras ban in California. I am very happy of the end of the foie gras ban that ends a big hypocrisy. I am shocked by how chicken and beef are treated by most fast-food restaurants. And it's easier to attack smaller foie gras producers than chicken factories. My foie gras producer is more respectful of the animals than these producers will ever be. Most fast-food chickens are raised in cages, never seeing the light of day!
I am a French chef and I am proud to make my own foie gras. My mentor Marc Meneau (chef of the three-starred L'Esperance in France) taught me how to make foie gras almost 30 years ago. It was his speciality and one of the favorite dishes of Serge Gainsbourg, who spent the last years of his life there.
Foie gras for me brings great memories of family and friends reunited together for special occasions. Foie gras is a delicacy, it's a luxury dish in France. I was raised and trained with that huge foie gras tradition in France.
One of my most iconic dishes back when I was doing the pop-up restaurant LudoBites was my foie gras croque monsieur that was a modern twist to introduce foie gras to California in a more accessible way. You can expect more creative dishes like this one now that foie gras is back.
I will have foie gras in my two French restaurants starting next week. Trois Mec will have seared foie gras and I will work over the weekend to make foie gras terrine for Petit Trois, my brasserie next door.
Ludo also writes that he wants to give a special thank you to lobbyist Cathy Kennedy and attorney Michael Tenenbaum, as well as the Coalition for Humane & Ethical Farming Standards (CHEFS) for their tireless work towards overturning the ban.