The World's Best Whisky Just Released A Fresh Batch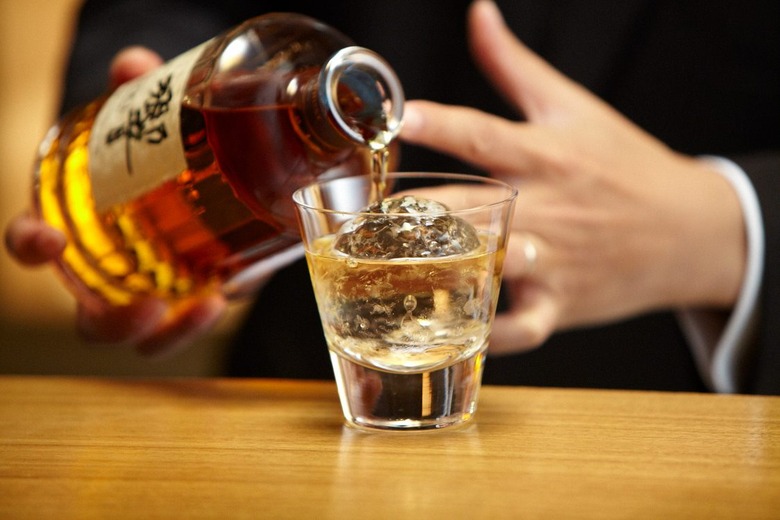 Suntory, the Japanese whisky maker that notably sent its product to space, crushed Scottish hearts everywhere by winning the title of world's single best whisky in 2014 and even earned the endorsement of Bill Murray's character in Lost in Translation, has just released a follow up to its 2014 smash hit, Yamazaki Sherry Cask 2013, according to Forbes.
The Yamazaki Sherry Cask 2016, as Forbes reports, is made from more than 100 of Suntory's malt whiskies, some more than 25 years old, including its world-champion 2013 product. As for the sherry casks, Spanish oak is chosen by Suntory's chief blender, Shinji Fukuyo, in Spain. In his tasting notes, Fukuyo describes the new product as having "deep, rich, sweet and sour, chocolate with hazelnuts" flavors.
The whisky is available in America starting today, with $300 as the suggested retail price. Don't wait too long to get your hands on a bottle; there are only 5,000 of them out there.