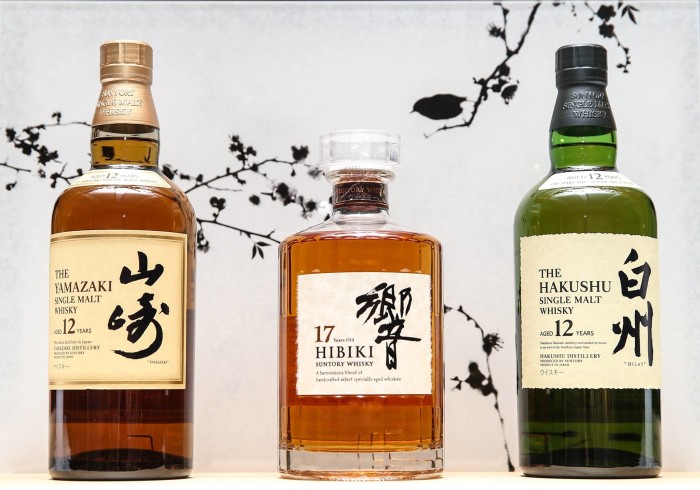 Suntory is about to embark on some whisky space business.
The acclaimed Japanese whisky distiller — maker of big names like Yamazaki and Hibiki — is sending two groups of five samples of its products to the International Space Station in the name of science, according to Forbes. The launch is scheduled for August 16.
No, this is not some sort of boozy space race with Scotland, the country that Japan beat out for the title of "world's best whisky" last year. The reason for the project is, in fact, to study whether gravity is a factor in "mellowing," namely, when whiskies and other liquors age and become smoother. The first group of samples will play guest at the space station for 13 months while the second group will stay on board for two or more years. Control samples will be kept on Earth.
We won't get too in depth with the scientific stuff, but Forbes reports that the samples will go through tests upon their return that involve an X-ray and something called an interferometer. The research team will test whether "the formation of high-dimensional molecular structure consisting of water, ethanol and other ingredients in alcoholic beverages contributes to the development of mellowness." In other words, they hypothesize that the whisky's DNA, if you will, has something to do with how it ages and mellows. Allow us to pour one out over ice here on Earth and patiently await the verdict.