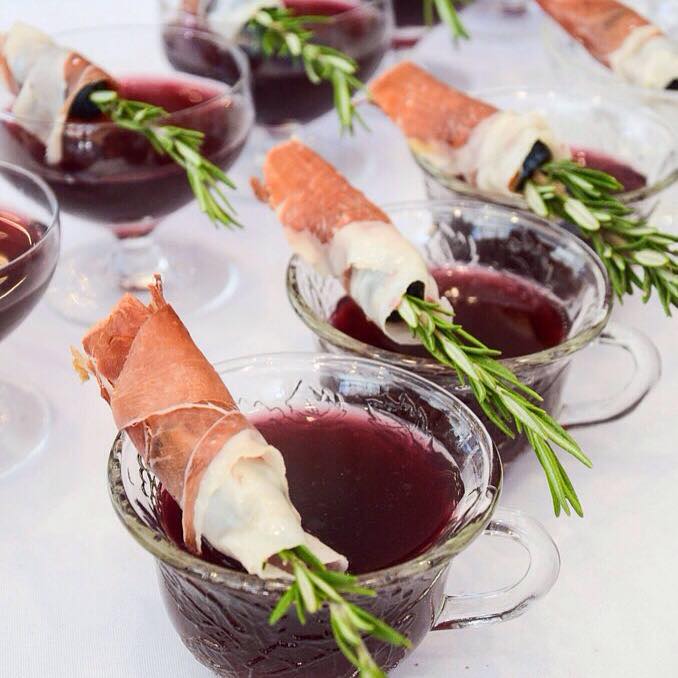 Last week, chef Danny Mena was in Mexico, picking up some chilies and things. This week, he's back in New York City, preparing to use those ingredients to make tacos de canasta, steamed basket-style tacos filled with pressed chicharrones, as well as several other dishes fully utilizing every meaty morsel of one big heritage-breed pig.
Mena, chef-owner of Hecho en Dumbo in Manhattan's East Village, is one of five cooks who will compete in Sunday's kickoff event for Cochon 2016, the annual multi-city festival of whole-hog cookery, taking place at Weylin B. Seymour's in Williamsburg, Brooklyn. Mena's competition includes rival NYC chefs Mike Poiarkoff of Vinegar Hill House, Angie Mar of the Beatrice Inn, Hillary Sterling of Vic's and Justin Smillie of Upland. The winner will be crowned Princess or Prince of Porc and will go on to compete against nine other regional winners at the Grand Cochon finale in Aspen, Colorado, on June 18.
"I do have a little advantage," Mena admits. The chef's own mezcal company, Mezcales de Leyenda, has been a sponsor at prior Cochon events, and Mena has served as one of the event's judges on a couple of occasions. So he understands some of the common pitfalls that competing chefs tend to make and has planned his own menu accordingly. "Now, they get to judge me," he says.
Given his dual food and drink interests, Mena will find plenty of like minds at Cochon, where the hooch has never been too far from the hog. But this year's tour promises an even greater focus on beverages than past events.
"I think we have really good food, but I really want to push [the drink element]," says founder and chief organizer Brady Lowe.
Like always, the liquid lineup will feature five winemakers pouring their products; this year's roster notably includes Abe Schoener of California's acclaimed Scholium Project (read our interview with him here). But the wine selection will have an added wrinkle this year: a new "Sommelier Smackdown" contest. Five of the city's top sommeliers have been given a month to ponder the best varietals to pair with heritage-breed pigs. Lowe says they'll also be taking into consideration the various styles of cuisines represented by all the chefs in the cooking competition. The somms will be pouring their picks, and judges will decide which selections reign supreme.
Consider it an oenophilic spin on the cocktail-themed "Punch Kings" competition, where five local bartenders compete to create the best boozy punch, a component that also returns to Cochon this year.
"I'm scared of my own event," says Lowe, "because there are so many good things to drink."
Take Lowe's advice and plan to clock in late for work on Monday. Tickets for Sunday's contest are still available here. Check out the trailer below: