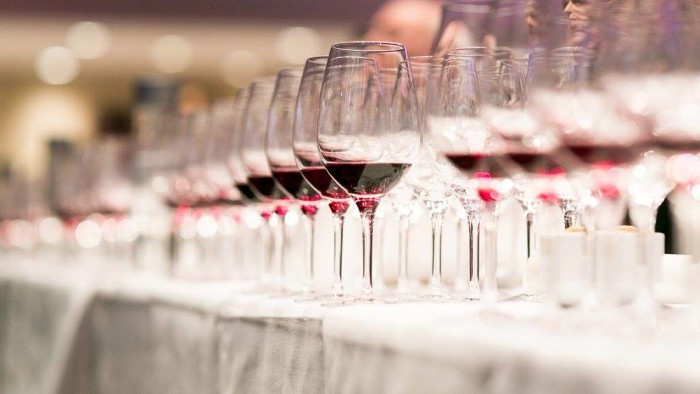 A 2012 Cabernet Sauvignon from Napa Valley has been named Wine Spectator's Wine of the Year. While maybe not as shocking as last year's pick — a port, of all things! — this wine, by producer Peter Michael from Oakville's Au Paradis vineyard, scored a 96-point rating and is described as "deliciously pure and supple, with explosive dark berry and red berry flavors," with a "gravelly crushed rock profile."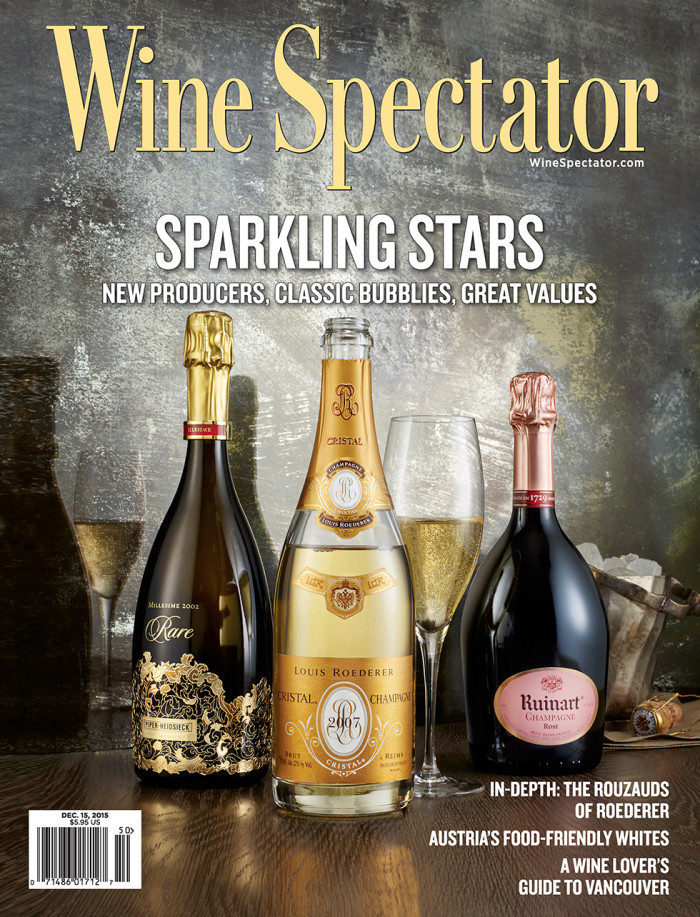 Another American Cabernet, from Columbia Valley in Washington state, came in second place. Rounding out the top 10 is a geographically diverse list of standouts: Pinot Noirs from Oregon and New Zealand, two Italian wines, one from Spain, one from France and one from South Africa. Overall, American wines dominate, with four picks in the top 5. Wine Spectator's editors blind-tasted more than 18,000 wines and based their decision on quality, value, availability and an "X-factor," or what makes a given wine special. This year, it seems the overall "X-factor" is a worldly palate.
Check out the complete list here.
Here are the top 10 wines of 2015, according to Wine Spectator:
Peter Michael Cabernet Sauvignon Oakville Au Paradis 2012; 96 points; $195; 1,785 cases made; Napa Valley, California
Quilceda Creek,  Cabernet Sauvignon Columbia Valley 2012; 96 points; $140; 4,125 cases made; Columbia Valley, Washington
Evening Land, Pinot Noir Eola-Amity Hills Seven Springs Vineyard La Source 2012; 98 points; $70; 1,176 cases made; Willamette Valley, Oregon
Il Poggione, Brunello di Montalcino 2010; 95 points; $85; 18,000 cases made; Tuscany, Italy
Mount Eden Vineyards, Chardonnay Santa Cruz Mountains 2012; 95 points; $60; 1,986 cases made; Santa Cruz Mountains, California
Bodegas Aalto, Ribera del Duero 2012; 94 points; $54; 2,400 cases imported; Ribera del Duero, Spain
Escarpment, Pinot Noir Martinborough Kupe Single Vineyard 2013; 95 points; $69; 500 cases imported; Martinborough, New Zealand
Masi, Amarone della Valpolicella Classico Serègo Alighieri Vaio Armaron 2008; 95 points; $85; 3,750 cases made; Veneto, Italy
Clos Fourtet, St.-Emilion 2012; 94 points; $72; 3,500 cases made; Bordeaux, France
Klein Constantia, Vin de Constance 2009; 95 points; $80/500ML; 2,500 cases made; Constantia, South Africa