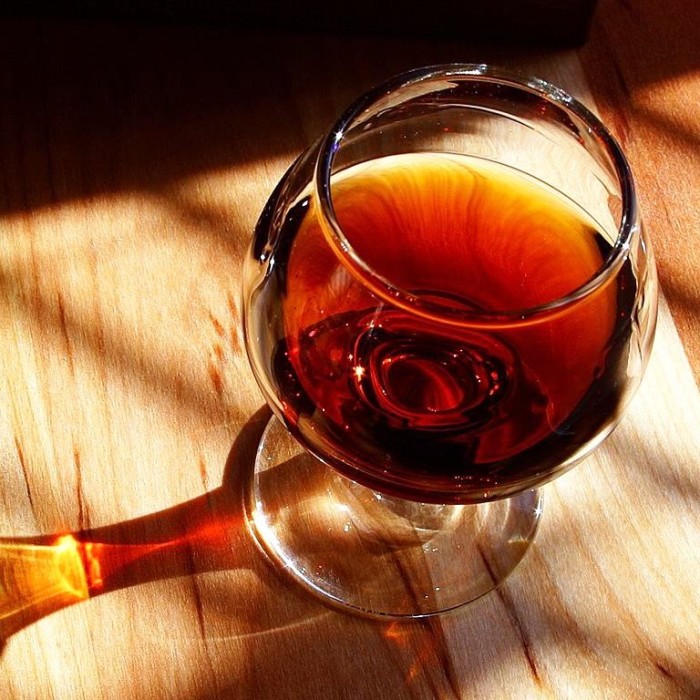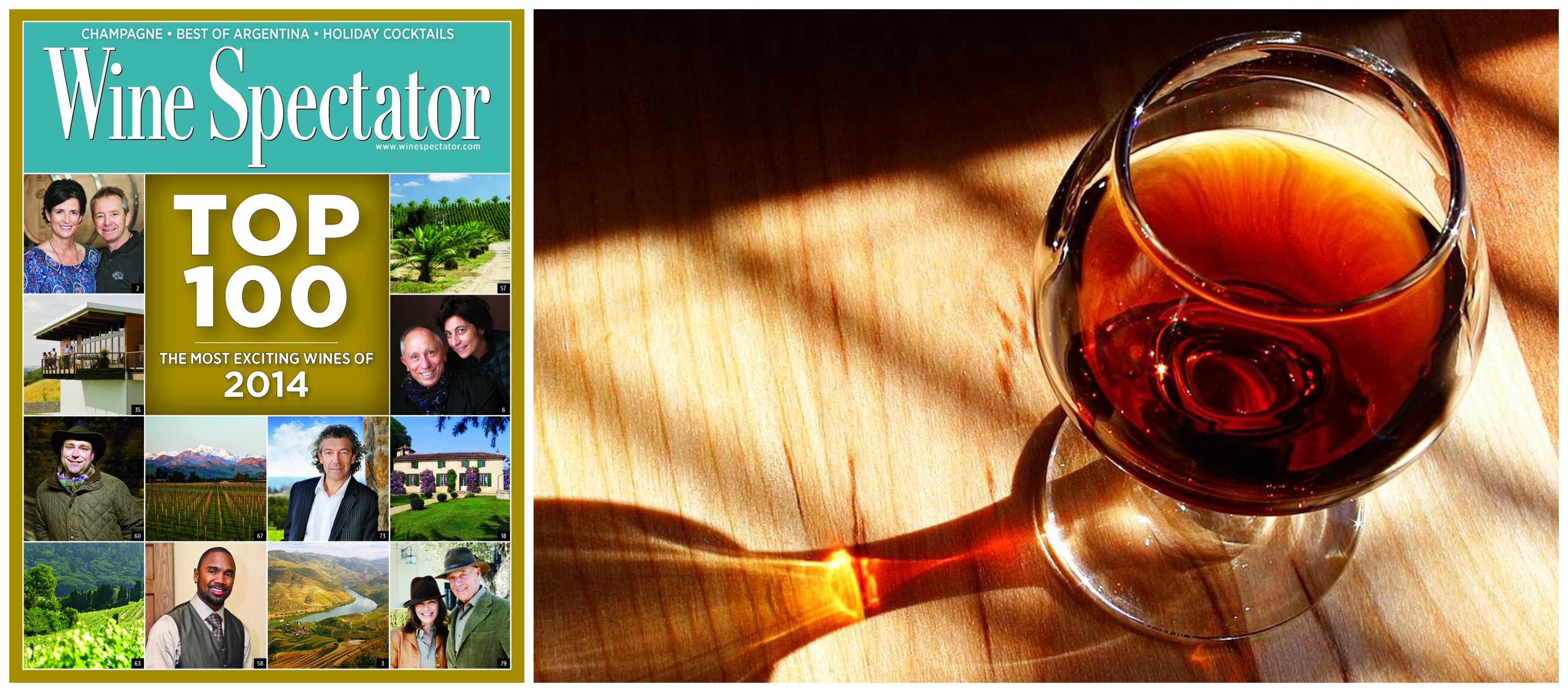 Contributor Chad Walsh writes about wine and other beverages frequently for Food Republic, and currently serves as beverage manager for The Dutch in New York City.
It was a bit bizarre that Wine Spectator's attempt to #BreakTheInternet with its annual rankings culminated in a Port as the year's best. That's right, Port: the sweet, ruby-colored stuff that your European friends push you to try after dinner is done and all the other wine is gone. Even sherry, thanks in no small part to Talia Baiocchi's beautiful book, has more buzz around it than Port, the preferred beverage of moneyed British gentlemen born before the Second World War. Spectator uses an interesting metric to choose the top spot, including availability and what the magazine describes as an "X-Factor."
I could feel this X-factor, too. And, although we eschew it at The Dutch in favor of Madeira (because of the latter's deep connection to American history), good vintage port is too great of a category to disappear into the annals of oenological history with Constantia and Falernian.
I had lunch recently with Fernando Saixas, who represents Port labels Fonseca, Taylor-Fladgate, and Croft in North America. Naturally, he was very interested in how to get young people to drink more Port. His companies hadn't jumped into the dry wine bandwagon, and although there is merit in those that have (the Duoro is undoubtedly an amazing place to grow wines in any style), he was more interested in getting people to drink Port "with their entire meal." Indeed, the white port and tonics that we began with were actually enjoyable, in a way that I could imagine having more than a few over the course of the afternoon while still being able to find my way to dinner. But, the 20-year-old Tawny paired with steak tartare? Not exactly a home run.
I supported the commitment, though, to sweet wines. When the moment is right — perhaps in the face of a gratuitously stinky cheese plate, or a chocolate dessert with the kind of ganache that makes you think of smearing your lover's cheek — a few ounces of Port has little competition. So, what's the problem? Why doesn't anyone ever complain that we don't serve any Port at The Dutch?
The answer is twofold, and starts with the availability of properly cellared examples. Most of the places I worked in during the previous decade had a bottle of '66 or '77 behind the bar, with glasses available at a relatively affordable price. There were only 5,000 cases of the Dow's 2011 released, and, after the recession, only the upper-echelon of wine-purveyors have Port in reserve. Beyond access, though, I feel like the bigger issue is that people frankly don't understand what Port is. Why, for example, are all the names English if it's from Portugal?
You have to go back to the close of the 17th century, when, as is occasionally true throughout history, the British were pissed at the French. So pissed that, in a sort of epic Freedom Fry-style response, the import of French products, including wine, was completely banned. Although things normalized eventually, and the British continue to be one of the largest markets for French exporters, the vacuum created a market for a curious wine that a couple of Englishmen had discovered at a mountain monastery in the Duoro a year before the ban went into effect.
To keep it simple, what separates Port from other red wines is simple: fortification. Its fabled creator, the Abbot of Lamego, was apparently taking brandy, distilled from grapes, and pouring it into his wines as they were still fermenting. The alcohol killed the yeast that was still working, preserving some of the sugar inherent in the juice as it came off the press. The result was a hit amongcustomers in Liverpool, perhaps because it was boozy, full of flavor and not French. It was the British that eventually dictated what could be considered the world's first wine appellation in 1756, as they began to enforce quality controls in the Duoro.
Port styles genererally fall into two categories: those aged in barrels versus those that have been aged in bottles. The former are mostly described as Tawny Ports, wines that have been robbed of their deep color in exchange for the qualities developed from the interaction of the wine with the barrel staves and the oxygen that gets through the little bits of space in between. Although the wines in the bottle-aged category can spend a couple of years in barrel before being released, they are darker in color and tend to be less oxidized. One can divide them into when they ought to be drank: "Ruby" ports, like the very likable Fonsecha Bin #27, are everyday products. The relatively recently created "late bottle vintage" promises more complexity while still being enjoyable on their release. And vintage Ports, which typically account for less than three percent of production, stand on their own pedestal. If you can find an open magnum of Warre's 1977 you will understand everything you need to know.
Like Champagne, which is rediscovering the appeal of its individual terroirs, Port producers are beginning to recognize the potential of single-vineyard expressions, rather than those blended by shippers down river. Although Quinta do Noval has been making the style since the 1930s, know that things labeled "Quinta do"-anything likely come from a single property, if not exactly a single vineyard.
So what? Is the Dow's 2011 really worth buying a case of? With all the buzz, some of the other big producers' 2011 varietals might make a better return on today's investment. But, I'm confident that in a decade or two there will be a moment when anyone would be very happy to toast the legacy of Steve Jobs as we lift a glass of a good '11.
Read more of Chad Walsh's columns on Food Republic: