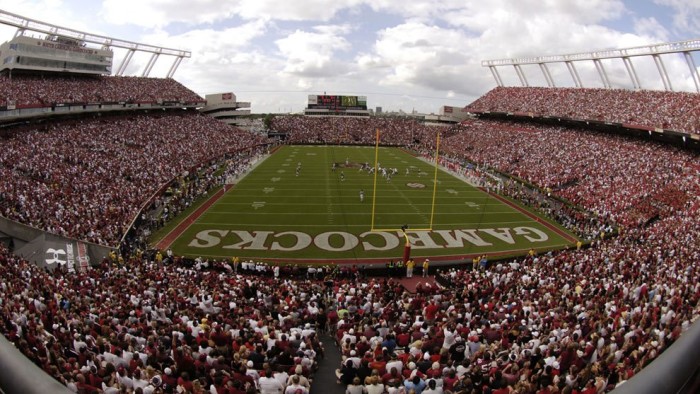 If there's anything that Southerners care about more than their regional cuisine, it's gotta be SEC football! To celebrate the 2015-16 college football season, Food Republic is launching a new series, SEC FoodBall. Each week, we'll profile a Southeastern Conference town and more importantly tell you where you should eat and drink if you're fortunate enough to attend a game there. We'll also solicit advice from some locals to make sure you have the benefit of home team advantage.
Week 11: Florida at South Carolina, Columbia, South Carolina; Nov. 14
Among the unique aspects of the SEC, there's a little-considered geographical oddity that the conference contains two cities with the same name: Columbia. We've already shared the skinny about getting fat in Columbia, Missouri, so now it's time to turn our forks to the home of the South Carolina Gamecocks in the state's capital. Columbia, South Carolina, is often overlooked as a culinary destination in favor of its eccentric neighbor about two hours away, Charleston.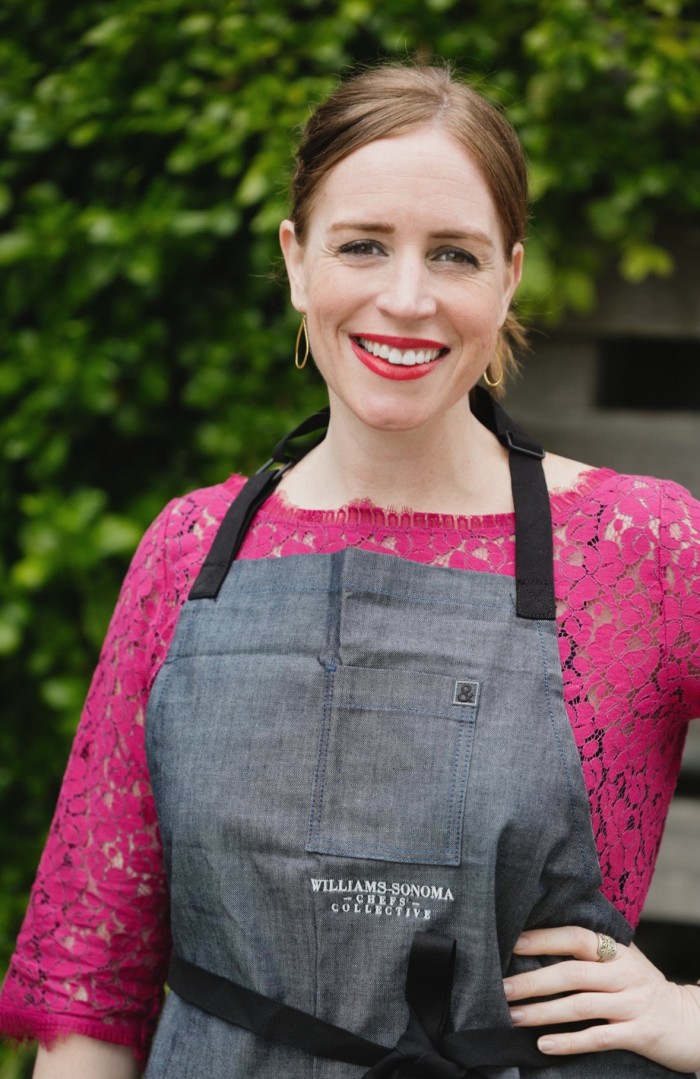 While Charleston may have all the quaint Southern charm and celebrity chef-driven restaurants, Columbia is no slouch when it comes to attractive dining options. For our local guide to Soda City (a stretch of a nickname that comes from abbreviating "Columbia" as "Cola"), we turned to an expert with ties to both the North and the South. Sarah Simmons is probably best known as the maven who brought a little South to the mouth of hungry New Yorkers at her pop-up restaurant/salon City Grit. In the back room of a former Catholic school building, Simmons hosted private dinner parties for lucky locals where imported Southern chefs brought their personal brands of Southern specialty foods to New York for events that featured lots and lots of Mason jars.
After opening her second venture with Birds and Bubbles, an elevated Southern restaurant focusing on fried chicken and champagne, Simmons has returned to her native South to start up Rise Gourmet Goods and Bakeshop in Columbia's Five Points neighborhood. As problematic as it often is to open a new restaurant, Simmons's timing was especially difficult as Columbia experienced severe flooding after a 1,000-year rain event in early October. Simmons braved the high water to open her doors and start serving a creative menu of pork-centric sandwiches and bowls filled with options ranging from buckwheat and sorghum to curry chicken and spiced almonds. Rise Gourmet Goods and Bakeshop, 926 Harden St., Columbia, SC, 29205, 803-851-1248
The early reviews of the "Southern Boulangerie" are raves, but Gamecock fans cannot live on bread alone. Here's where Simmons sends her friends when they've had their fill of her biscuits and bowls:
Splurge
Even though it is the capital of the state, Columbia is far from a highfalutin sort of city, so fine-dining spots are a bit scarce. Simmons notes that there is hope for the future: "There are few higher-end options to choose from. However, that is changing, and I hope to be able to be a part of that change."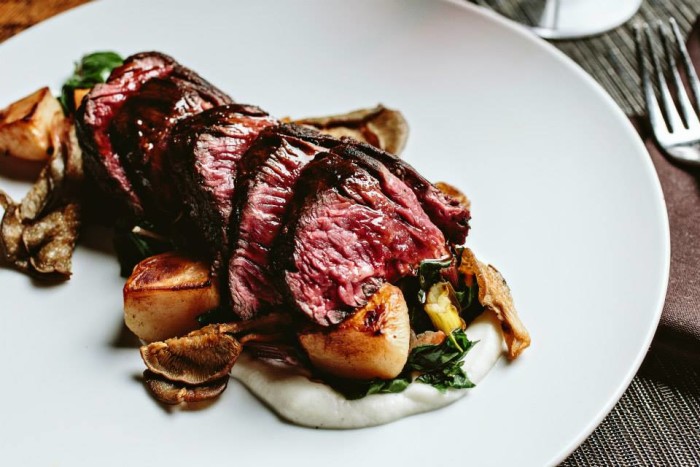 Her first suggestion emphasizes locally sourced, seasonal products served in a refined space decorated with reclaimed wood walls and furnishings all recycled from a 19th century log cabin: "The Oak Table is my go-to spot for a 'grown-up' night out. The new chef, Todd Woods, is incredibly talented. We celebrated my birthday there last month, and those sweetbreads were the best gift I could ever ask for." The Oak Table, 1221 Main St., Columbia, SC 29201; 803-563-5066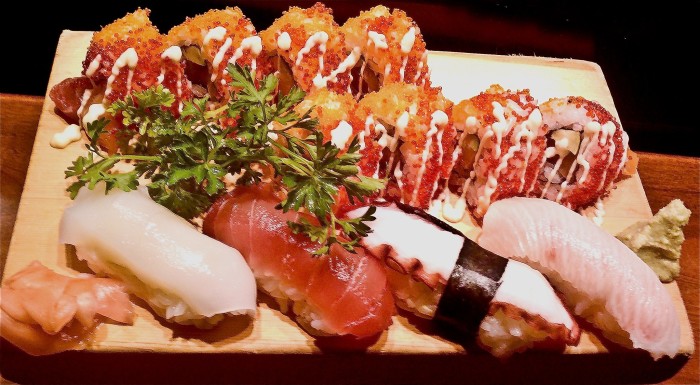 For an international twist on a splurge meal, Simmons heads to an unexpected location: "Camon Sushi is one of the best sushi restaurants on the East Coast. I was blown away by how fresh the food was considering it's a restaurant built in a parking garage." Despite the incongruous setting, Camon Sushi has been delighting regular patrons for more than 30 years. Camon Japanese Restaurant & Sushi Bar, 1332 Assembly St., Columbia, SC 29201; 803-254-5400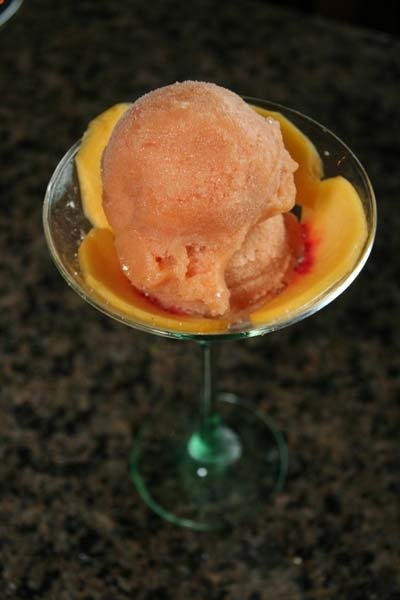 Head over to the west side of town for a dining experience with a sweeping view of the downtown skyline, Simmons says: "Terra in West Columbia is one of my boyfriend's favorite restaurants for date night — he can't stop talking about the catfish we had the last time we were there. And I'm obsessed with their house-churned ice creams." Terra, 100 State St., West Columbia, SC 29169; 803-791-3443
Cheap Eats
Simmons says you don't need to pack the American Express Black card for a good meal in Columbia: "This city is the perfect town if you have $10 to spend and a grumbling stomach." When she wants to get down and dirty on the cheap, she heads to Jimmy's Mart ("Yes, that's a gas station") for one of the locally famous chili dogs. Topped with a spicy mix of finely ground beef that is reminiscent of a Detroit-style Coney dog, these treats are even better fully dressed with mustard, chopped onions and slaw. Jimmy's Mart, 9900 Two Notch Rd., Columbia, SC 29223; 803-736-3440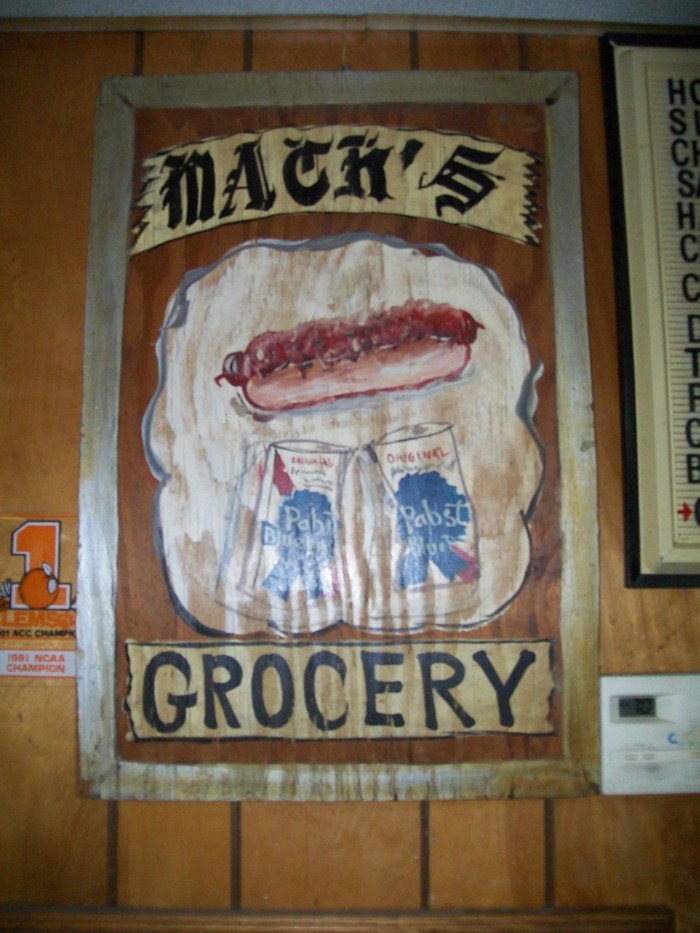 In addition to gas station dogs, Simmons is also a fan of restaurants in grocery stores: "Mack's on Laurel is the sort of place where you can get a double cheeseburger, a chili dog, onions rings, and a sweet tea for under $10." After a long shift of baking, you need serious sustenance to beat down that powerful hunger! Mack's Restaurant, 1809 Laurel St., Columbia, SC 29201; 803-779-9681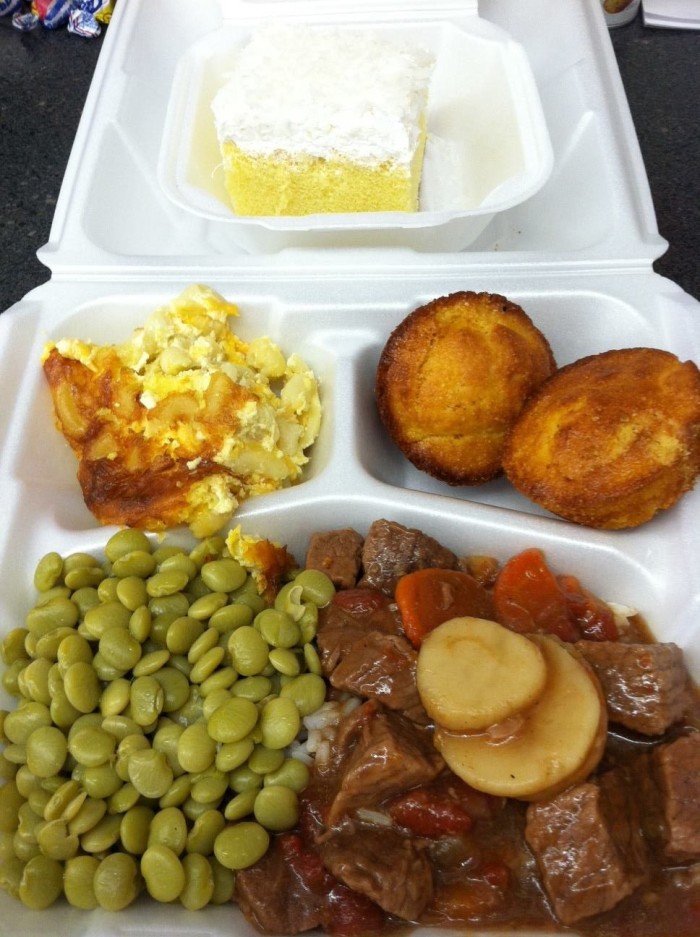 Simmons is also quite effusive about the restaurant in the Piggly Wiggly on Beltline. Located in an outpost of the popular Southern grocery store chain, the food is so good that Simmons tripped the cap lock on her laptop. "YOU CAN GET A SANDWICH AND FRIES FOR LESS THAN $5! But there's a $.25 carry-out charge." Apparently, you gotta pay for that classy styrofoam clamshell tray. Piggly Wiggly, 4033 W. Beltline Blvd., Columbia, SC 29204; 803-771-6204, ext. 105
Eat Like a Local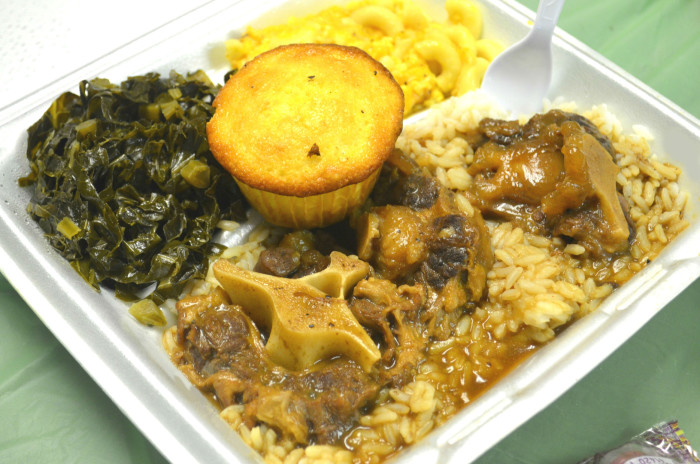 Simmons has spent enough time in Columbia to know the difference between what's merely popular and what is truly great. "Lizard's Thicket is the most well-recognized name for 'meat and threes' in town, but if you want the real deal, you need to check out Food Gallery. You really have to be a local to know about this place. It's a hole-in-the-wall spot, attached to a liquor store, so it's hard to find. The oxtails, turkey wings, collards and mac and cheese are the best in the city. I dream about the lima beans." Lizard's Thicket, 3147 Forest Dr., Columbia, SC 29204, 803-787-8781; Food Gallery, 3702 River Dr., Columbia, SC 29169, 803-771-0790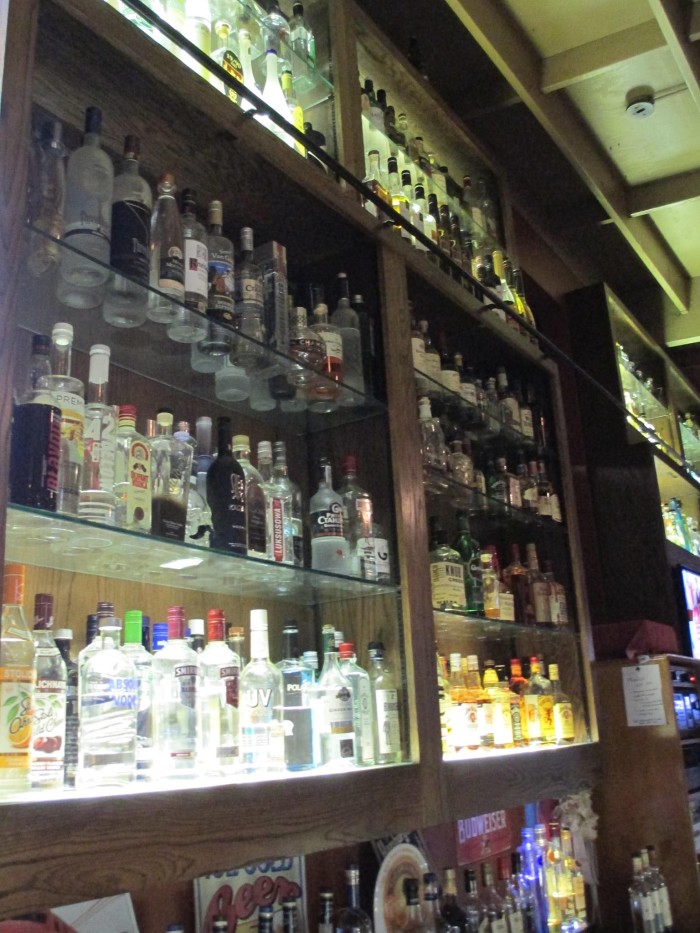 Even though its name sounds like a private club where Columbians gather after a round of golf or a few sets of tennis, Rockaway Athletic Club is actually a casual sports bar that Simmons describes as "a local favorite. Word on the street is [former U.S. president] George W. [Bush] loved the Pimento Cheeseburger so much, when he came to town he would send the Secret Service to get two of them for the plane ride back to D.C." Rockaway Athletic Club, 2719 Rosewood Dr., Columbia, SC 29205; 803-256-1075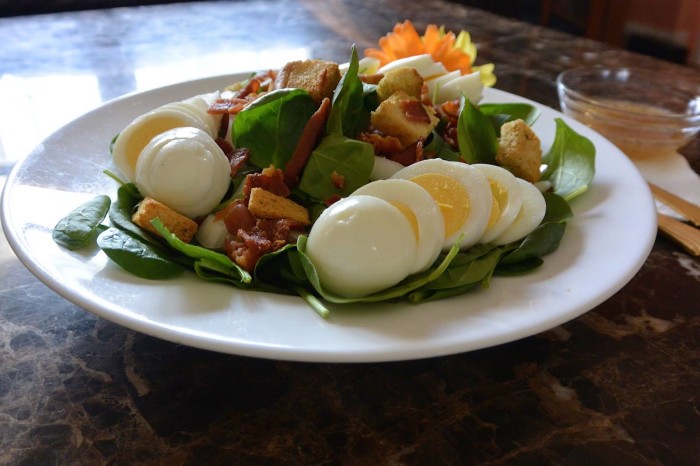 Maybe Dubya should have asked for advice before getting hooked on Rockaway, though. "I don't know a local who hasn't eaten at No Name Deli, an old-school sandwich spot serving the best fried baloney sandwich and a Philly cheesesteak that gives anything in Philadelphia a run for its money." That's what we call high praise. Or fightin' words depending on your perspective." No Name Delicatessen, 2042 Marion St., Columbia, SC 29201; 803-252-0480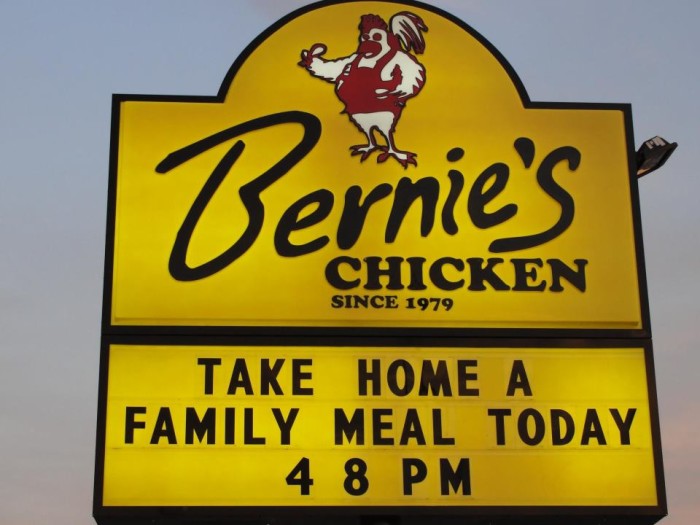 As the proprietor of a fried chicken restaurant, when Simmons gives advice on that subject, you'd better give her a listen. Her recommendation is succinct: "Bernie's Chicken serves the best fried chicken in town." She does have a second choice in the form of Zesto's, so try them both. There's always room for fried chicken! Bernie's Chicken, 1311 Bluff Rd., Columbia, SC 29201, 803-256-2888; Zesto's of West Columbia, 504 12th St., West Columbia, SC 29169, 803-794-4652
BBQ
Simmons is quite aware of the prickly situation of suggesting favorite barbecue spots in Columbia: "BBQ is a religion in the Carolinas. It took me a while to get used to the mustard-based sauce when we moved here 25 years ago, but now I have to admit it is my favorite."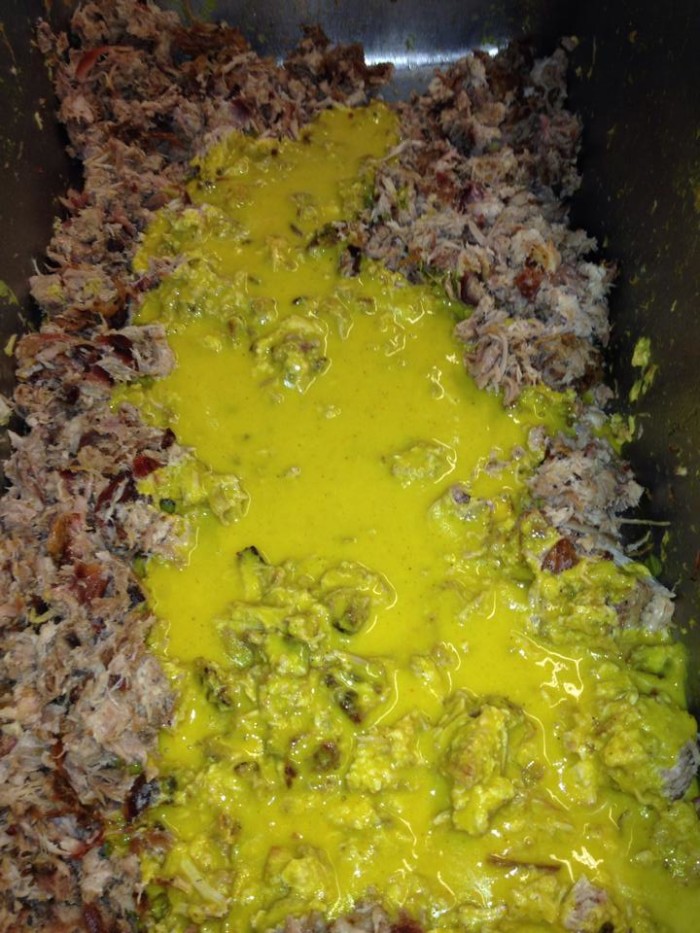 For barbecue by the sandwich, by the plate or by the pound, Simmons heads to a small cinder block building west of downtown. And she's ecumenical with her sauce choice between mustard and tomato: "Hite's BBQ is only open on Friday and Saturday. Get the spare ribs with both sauces and the chopped BBQ." Hite's BBQ, 240 Dreher Rd., West Columbia, SC 29169; 803-794-4120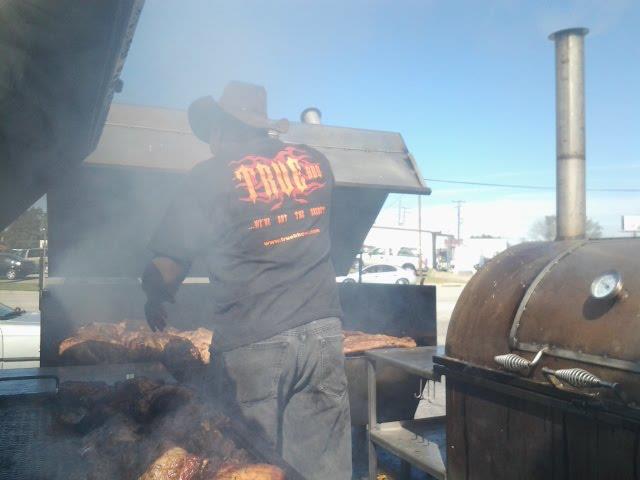 Simmons also loves a little family-owned rib joint run by Ernest and Milton Zanders: "You have to try the baby back ribs at True BBQ." The place is only open Wednesday through Saturday, so plan your cravings accordingly. True BBQ, 1237 D Ave., West Columbia, SC 29169; 803-791-9950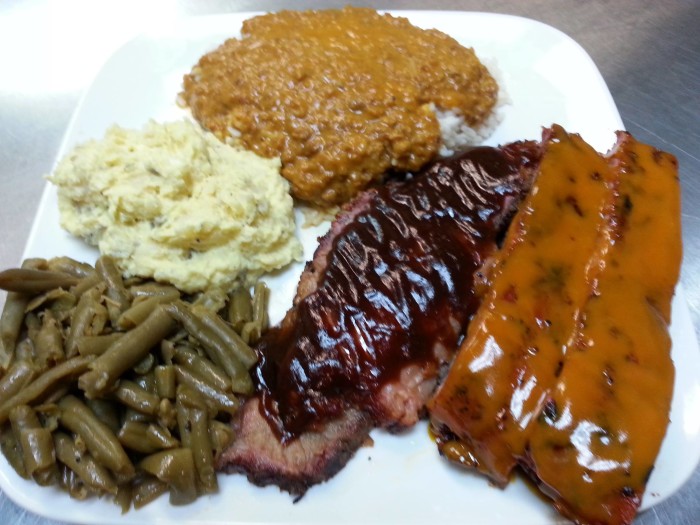 The hours are also a little limited at Big Boys Original Smokehouse, where 'cue is served until 6 p.m. on Wednesday though Sunday. Although the Big Boys may not be able to sate your late-night cravings, Simmons says the spot is appointment dining: "It's like Texas and Carolina BBQ had a baby! I go for the brisket and smoked chicken platter. The gumbo is unreal and make sure to finish with the banana pudding." Big Boys Original Smokehouse, 8604 Farrow Rd., Columbia, SC 29203; 803-788-6822
As the Gamecocks get ready to face the Gators this weekend, you have to admire our restraint for not making a single 'cock joke.