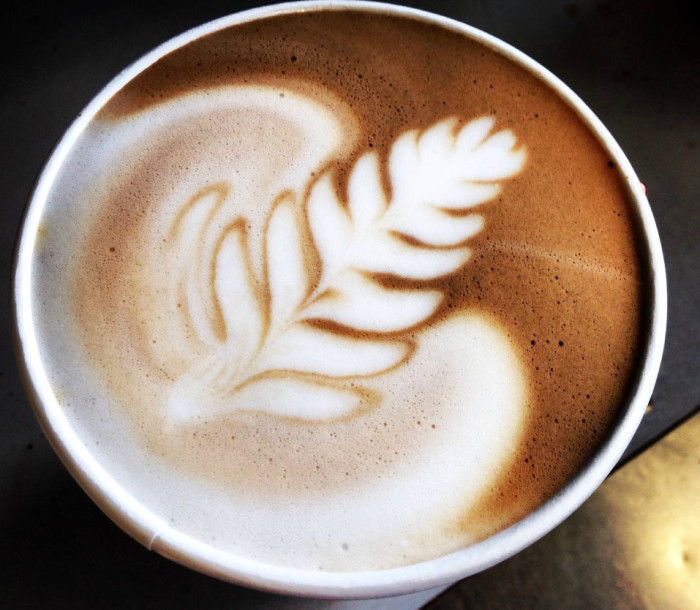 Like cable companies and airlines, craft coffee providers are consolidating. Earlier this month, Berkeley-based Peet's Coffee & Tea announced its acquisition of Portland's Stumptown Coffee Roasters. Shock waves reverberated through the world of coffee geekery as many Stumptown regulars took to Twitter to share their disapproval. Then, just last week, Peet's divulged it had another big deal brewing: It's buying a majority stake in Intelligentsia.
Now that two of the country's pioneering third-wave coffee companies will be owned by the same conglomerate — Peet's was acquired in 2012 by a Luxembourg-based holding company that owns Jimmy Choo shoes and Coty perfumes — it feels like an important part of coffee culture has been corrupted. However, anyone foaming at the mouth over these transactions is misguided.
Still, it's easy to see why coffee purists are steamed. Stumptown, with its pumping rock music and tattooed baristas, helped curate the archetypal image of modern coffee culture. Intelligentsia came first. Cofounder Doug Zell actually worked at Peet's early in his career, back when it made the best coffee in town. In an open letter last week, he respectfully referred to it as the "granddaddy of specialty coffee."
Today, Peet's might hold a special place in the hearts of nostalgic coffee snobs, but it lost its cred long ago. The move to sell to this now-corporate entity has left many Stumptown and Intelligentsia customers disillusioned. Lest they forget, Peet's, along with Starbucks, introduced Americans to "good" coffee at a time when people drank undrinkable stuff. As Peet's grew to more than 200 stores nationwide and Starbucks spread its reach around the globe to more than 21,000 locations, these brands enlightened many who might otherwise never have known a double espresso from a cup of Sanka.
Legions stayed loyal to these brands, but a certain breed sought out next-level coffee. Companies like Stumptown and Intelligentsia answered that call, helping budding aficionados expand their knowledge and deepen their appreciation for good coffee. They were thirsty not only for better coffee, but for an education in everything from proper brewing techniques to latte art and, eventually, the provenance of the coffee itself.
Single-origin direct-trade beans became the norm. Ardent enthusiasts developed a taste for microlots and rare varieties, like the fabled gesha. For the indie roasters themselves, discovering small farms that grew amazing beans was exciting at first. They soon realized it wasn't just about the end result, but that, as an agricultural product, coffee was a reflection of the places and people that grow it — what the wine world calls "terroir." What's more, craft roasters learned that specialty coffee could be an important catalyst for economic growth in developing countries. These insights spurred them to invest in the farms directly, whether that meant providing equipment or working with farmers to establish better cultivation practices. Their focus shifted from simply roasting and brewing the beans to ensuring they were cultivated sustainably and encouraging farmers with exceptional lots to nurture them carefully.
Sustainability, as an approach and philosophy, extended to the roastery and coffee shops back home. Baristas were paid wages that inspired pride and company loyalty. Duane Sorenson, founder of Stumptown, pledged to provide health insurance to employees within the first year of operation and succeeded. The company structure made it possible for a barista to advance to vice president, which also happened.
As consumers came to expect a steady supply of good and rare coffee, it became increasingly difficult for third-wave pioneers to operate in the indie fashion. Anyone with a cupping spoon and some moxie can go to South America to buy beans from a farmer in person. Maintaining personal relationships with farmers around the world for an ongoing supply of top-shelf beans, while contributing to the communities that farm them, takes more. It takes infrastructure and money.
Sure, there are capitalist forces at play — Sorenson, Zell, and James Freeman of Blue Bottle, which raised $70 million this year alone, are not in the coffee business out of some altruistic calling. Investing in coffee farms helps them improve their own product and, in turn, gain more customers. But coffee geeks are just as much to blame for their favorite craft roasters going corporate as the roasters themselves. We want the best coffee and we want it all the time. Something has to give.
Going corporate was inevitable — and nothing new. Stumptown sold a majority share to a New York investment firm back in 2011. Intelligentsia put itself on the market a month ago with a $100 million asking price. They may have fewer than two dozen locations between them, but their coffee is available in hundreds more cafés, grocery stores and restaurants around the country. Yet their customers still identify with the companies' indie roots. Which is why so many of them felt burned by the news that Stumptown and Intelligentsia are operating like any growing business would. Never mind that, unless you're from Lakeview, Chicago, or Southeast Portland, you've already benefited from the capitalist ambitions of your favorite craft roaster.
The real worry is whether the coffee's quality will decline in the face of pressure from corporate overlords to meet quarterly targets and boost the bottom line. If statements by Zell and Sorenson are to be believed, both companies will remain independently run. If so, the more likely result of these acquisitions is dramatically increased availability of Intelligentsia beans and Stumptown cold brew. It may even allow for greater investment in those coveted single-origin and microlot beans and continued improvement of conditions in coffee-growing countries so that more farmers can grow high-priced beans and their communities can reap the financial benefits.
Peet's looked to make these acquisitions to compete not only with Starbucks but with the craft coffee movement it helped start. If Stumptown and Intelligentsia stray too far from their founding principles, hard-core coffee purists will turn to younger, indie-run coffee shops and roasters to quench their thirst. But chances are that Sorenson and Zell, who have both vowed to stay involved, won't let their brands be diluted. We might just end up with more and better coffee to go around.