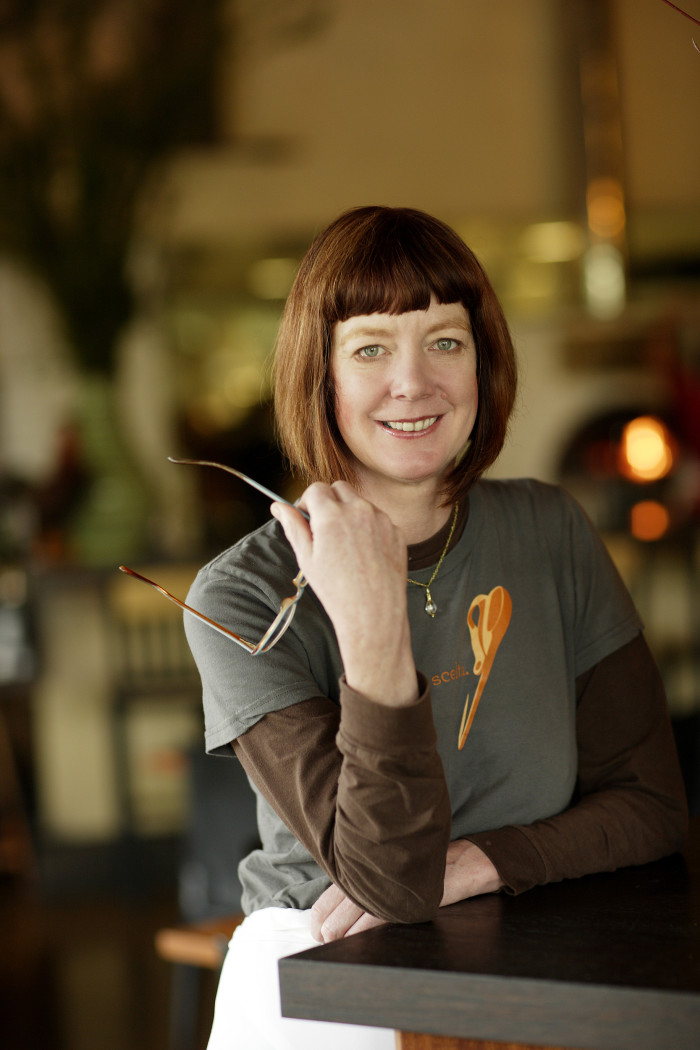 Even in the competitive and crowded dining landscape of Portland, Oregon, chef Cathy Whims is in a class by herself. And for good reason. Her acclaimed Italian restaurant, Nostrana, was among the first to introduce a few things that Portland's enthusiastic diners might now take for granted. (Think Neapolitan-style pizza and wood-fired cooking.) Whims also helped train and usher in a new generation of talented chefs and restaurateurs (Le Pigeon's Gabriel Rucker, Xico's Kelly Myers and Smallwares' Johanna Ware), whom many credit with cementing Portland's status as a world-class dining destination.
This month, Nostrana celebrates its ten-year anniversary. While some chefs have succumbed to trends, hype and the exhaustive popularity contest of life in the restaurant industry today, the six-time James Beard Award nominee isn't one of them. From day one, Whims's quiet dedication to cooking rustic Italian food with loads of integrity and the best ingredients available hasn't wavered a bit. In fact, several of Nostrana's dishes — like the ever-popular Caesar-inspired radicchio salad and fresh pasta tossed with Marcella Hazan's legendary buttery tomato sauce — haven't left the menu. Ever. Recently, on a crisp, cool fall day, we sat with the self-proclaimed "born-again Italian" outdoors at Nostrana to chat about her start in cooking, why wood-fired ovens and pizza will never go out of style and her favorite spots to unwind in the City of Roses.
How did you get started in cooking?
My first cooking job was while I was a student at UNC-Chapel Hill. I was a baker at a natural-food restaurant, and I also cooked for professors as a private chef. Eventually, I followed a boyfriend to San Francisco. He had a lot of friends in Portland, so we moved there in 1979. The day he picked me up at the airport, he took me to Produce Row Cafe. One of the owners hired me on the spot, and I worked there the next day and for six years. I was basically pouring beer and making sandwiches. It was a local hangout for the people that would become my friends.
You eventually came to work at and own Genoa [a fine-dining restaurant that opened in 1971 and closed last year]. How did that happen?
While I was working at Produce Row, I got a phone call from the owner for an interview. It was a dream job. My first day there was as a pasta cook, and they were using extra-virgin olive oil and making whipped cream with real cognac, not cheap brandy. In 1984, that was unheard of. The quality of everything was amazing. When the owners decided to sell the restaurant, they offered it to senior employees. Four of us chose to buy it, and I was an owner for 13 years.
Nostrana turns ten this year. You're known for cooking honest, rustic Italian food. What about Italian food do you love so much?
At Genoa, I was also in charge of the wine program. So I bought wine and developed longtime relationships with Italian winemakers. Then I started traveling to Italy. That's when I fell in love with the country and the food. I fell in love with the simplicity, purity and quality of ingredients. French cuisine takes great ingredients and figures out how they can make them taste even better by layering. Italians let the ingredients shine. They're about minimalism. My business partner at Genoa didn't want to put that kind of Italian food on the menu because it was a special-occasion restaurant. Finally, I got frustrated. He ended up buying me out. At Nostrana, we've only made food that I love, food that is simple and rustic.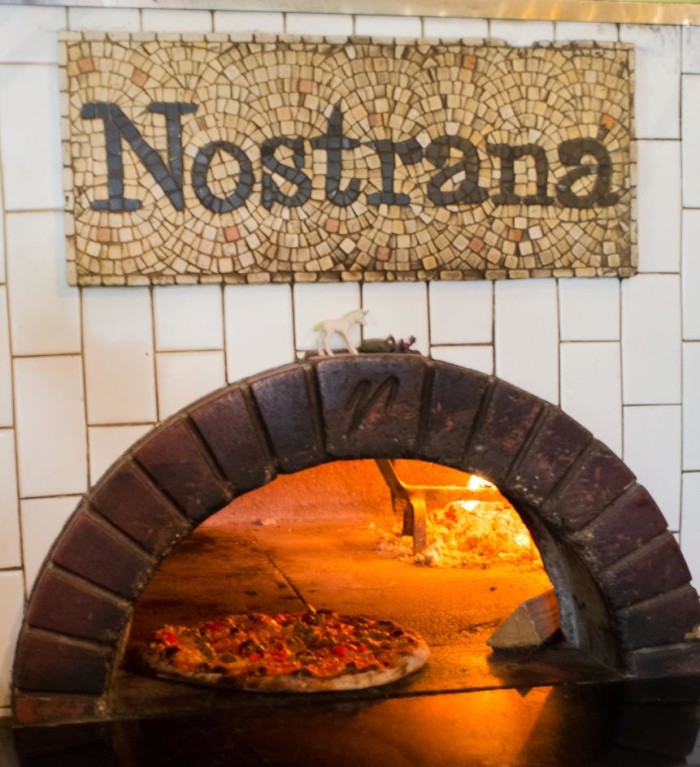 You were also one of the first local chefs to popularize wood-fired cooking. What's the allure of cooking that way?
Because it's kind of a throwback and rustic. It just adds a unique flavor to everything. I'm obsessed with how things would have been cooked years ago. I like to take the flash of "restaurant cooking" out of the food and just serve real food.
And why pizza?
I always wanted to open up a pizzeria because there wasn't any great Neapolitan-style pizza in Portland at the time. Also, on Friday nights, my family would go this restaurant right outside of Chapel Hill. It was my favorite time of the week. My parents seemed to be getting along, and there were grapes hanging from the ceiling, Chianti bottles and checkered tablecloths. It was a happy place. Pizza is romantic because you share it with someone. I've always had a special love for it.
Portland seems to set trends when it comes to food. Anything you see happening?
When it comes to Portland, I think fine dining is out. I just don't see it coming back. I worked at the fine-dining place in Portland, and economically it's hard to make money just on people's anniversaries or birthdays. But I also think people just want to go to a place where they feel comfortable and not have to dress up. So many young people now are opening restaurants, and they don't have the money to put together something fancy. People like being casual in Portland, wearing Patagonia and Columbia Sportswear out to dinner.
You're known for training and working with some of the city's brightest chefs. Why is it important to create a supportive work environment?
I'm proud of the culture that we have here. Everyone is really supportive of each other. The front and back work with each other instead of against each other. And the people we have mentored, we stay in touch with and support. I think you have to create your own culture, and it should come from the top down.
What are your favorite local spots?
A lot of my chefs have opened up their own restaurants. One woman who worked with me at Genoa was our opening chef at Nostrana. She went on to open Xico. I'm so proud of her because she came from an Italian background and is now cooking in a completely different idiom. I love anything that has masa, which she grinds daily. Another sous chef, Johanna Ware, opened Smallwares. There's a silken tofu dish you eat with a spoon, and a fried kale salad that's really good. I also love Burrasca, which is in my neighborhood. The chef is Tuscan, and his food is really pure.