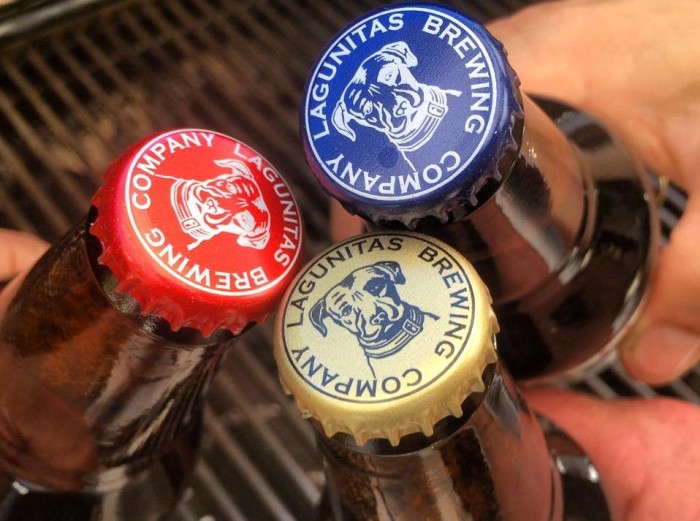 We're big fans of Lagunitas beer at Food Republic. See: our comprehensive guide to the brewery and six bottles you need in your life. Breaking news! The Dutch beer company known for those bright green glass bottles, Heineken, announced on Tuesday that it will buy 50 percent of India Pale Ale kings Lagunitas Brewing Company's shares.
According to Lagunitas' press release, the partnership will expand the California native's market to global lengths and help Heineken "build a strong foothold in the dynamic craft brewing category."
"This alliance with the world's most international brewer represents a profound victory for American craft," says Tony Magee, founder of Lagunitas, America's fastest-growing craft brewery. "It will open doors that had previously been shut and bring the U.S. craft beer vibe to communities all over the world." Magee will continue to lead Lagunitas.
Reuters reports that the $19.6 billion craft beer industry rose 18 percent in barrel volumes last year. Lagunitas' own barrel volumes also rose 50 percent in 2014. Earlier this summer, another California craft brewery, Firestone Walker, merged with another European brewery, Duvel Moortgat.
Financial aspects of the deal have yet to be disclosed, and the transaction is reportedly expected to complete by the end of this year.