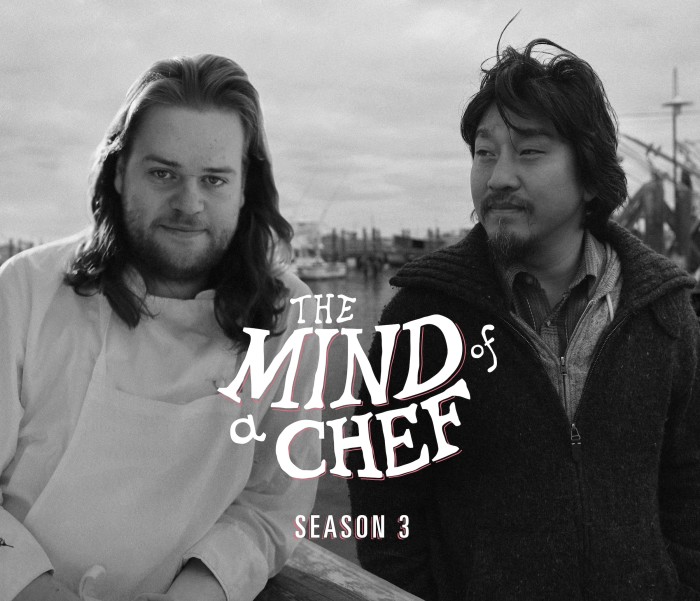 Ready, set, binge. Netflix has announced its content lineup for the month of August and will officially carry the entire third season of The Mind of a Chef, starring Magnus Nilsson and Edward Lee. The streaming service has also extended its licenses on seasons one and two of the series, meaning that all 52 episodes (16 in each of the three seasons, plus two bonus "technique" episodes in seasons one and two) that have aired will be available for people to watch on demand beginning this Saturday, August 1.
The Mind of a Chef is a James Beard Award–winning PBS television series that is produced by New York City–based Zero Point Zero Production, the parent company of Food Republic. Season one of the show featured David Chang, season two starred Sean Brock and April Bloomfield and season three profiled Edward Lee and Magnus Nilsson.
The upcoming fourth season will focus on New York City–based chef and author Gabrielle Hamilton and chef David Kinch of Manresa in Los Gatos, California. The season is scheduled to air on PBS this fall. Check out the trailer below.